Innovation Solutions Challenge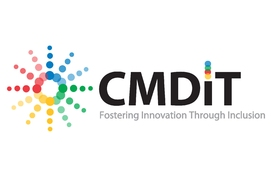 prize pool
TBA November 1, 2020
gross
Jan 01 - Mar 31, 2021 23:59 HST
CMD-IT
INCLUSION
CMD-IT
INNOVATION
DIVERSITY
BUILD
How much does it cost to participate in the challenge?

The challenge is free. There is no cost to participate.

Do I have to be a programmer to take part?

No, this challenge is for everyone, different levels of technical experience, functional and technical, everyone!

Who can participate in the challenge?

All can participate in the challenge with the goal of having a diverse team that includes team members from any of CMD-IT's 4 target groups: Black/African American, Hispanics/Latinos, Native American/Indigenous, People with Disabilities.

Do I need to be in the U.S.?

For students: You must currently be enrolled in a U.S. institution.

Do we submit application as co-authors with team members?

Yes. Additional text for co-authors and project intellectual property rights.

What language do I submit my project in?

All submissions must be in English language.

Do I have to be an expert or advanced in coding?

No, but students should have the fundamentals of coding or basic level of programming language for breadth and depth of technical approach.

Do we have to have a team leader?

You should have one designated person who will submit your project.

Can I exchange my prize for money?

No. The prizes cannot be exchanged for money or equivalent value.