Hire top-performing candidates. 100% online
One platform for all your recruitment processes. Search for talent, grow your candidate pool, pre-assess, interview, and hire - all in real-time.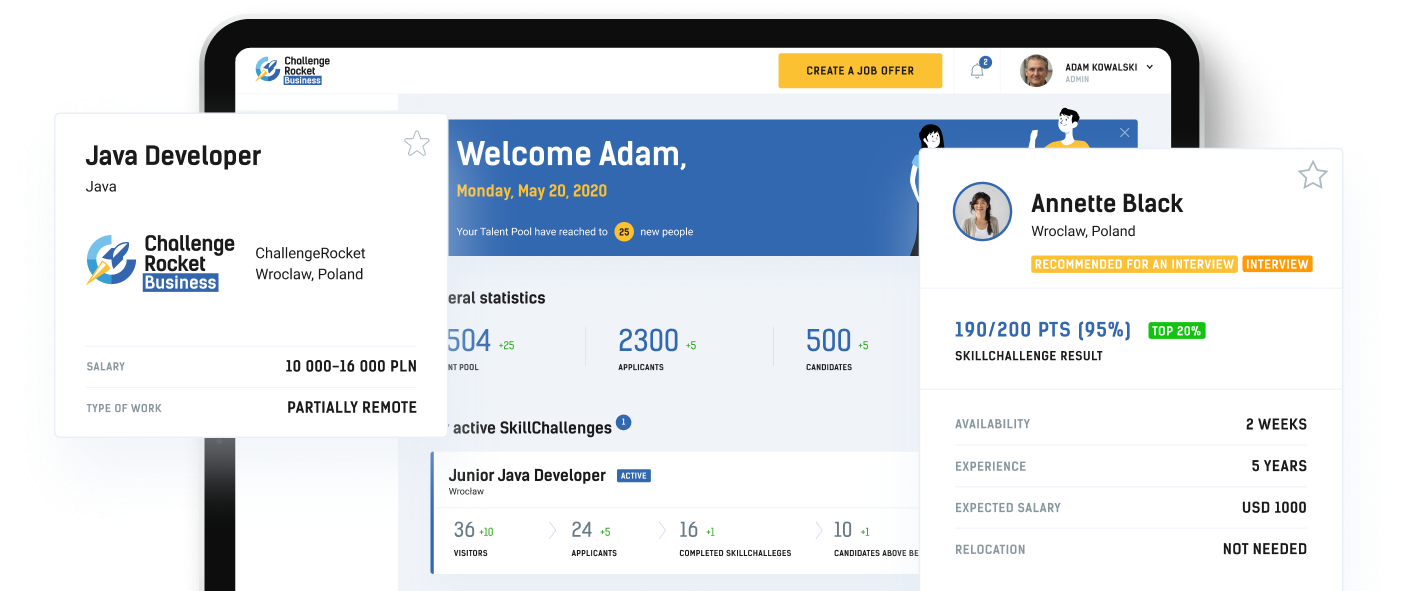 Streamline your hiring process to make it even smoother
Make far more accurate data-driven decisions
Reduce unnecessary sourcing costs by up to 77%
Pre-assess without getting your tech IT team involved
Try the newest way to hire the talent best suited to your needs
Leverage a data-driven approach to guide and drive your hiring strategy.
1
Post your latest job offer coupled together with a SkillChallenge
Candidates apply by simply displaying their talent in online SkillChallenges.
2
Get pre-assessed candidates
Ready-to-hire applicants are available immediately ranked in your online Talent Pool
3
Hire top-performing talent
Make decisions with a whole lot more confidence - based on skills, not just CVs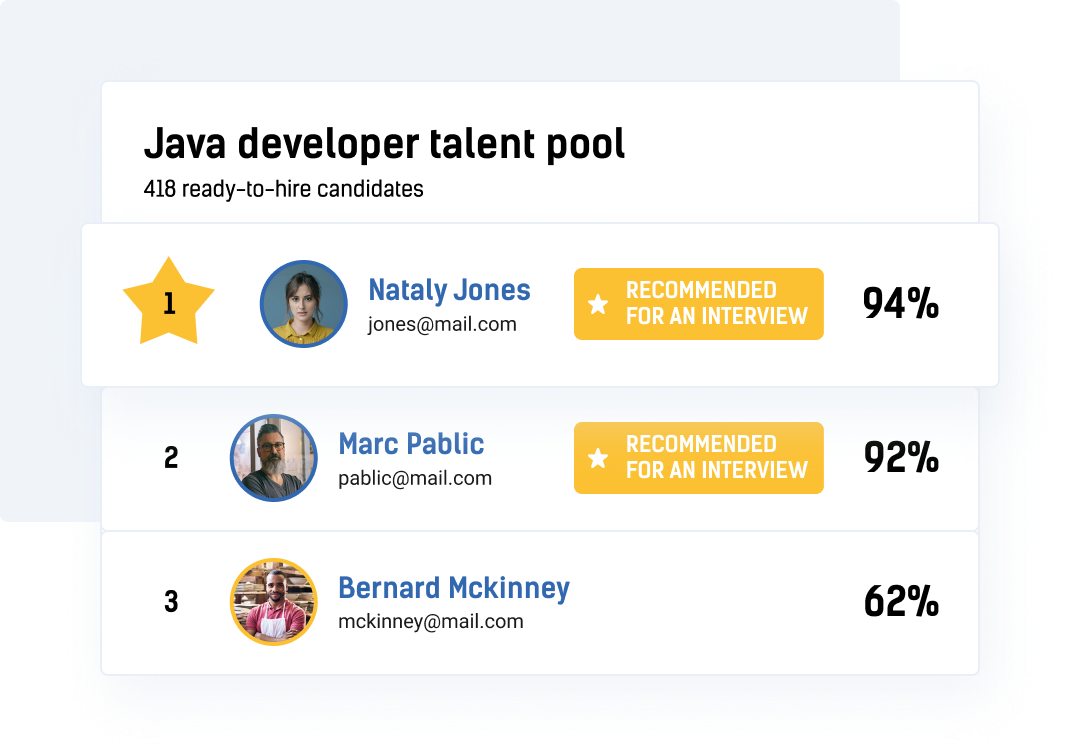 Target the top candidates
Eliminate time-consuming resume screening. Pinpoint the crème de la crème.
Sign up free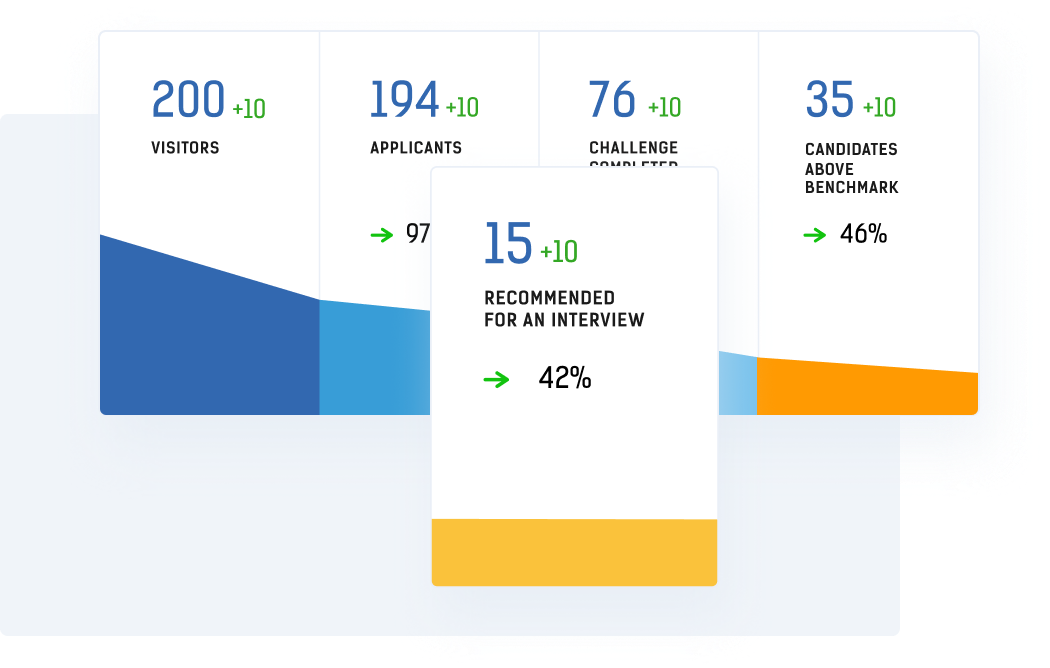 Create a stream of best matching candidates
Run targeted and efficient recruitment campaigns to boost your talent pipeline. Optimise your conversion funnel by tracking real-time performance.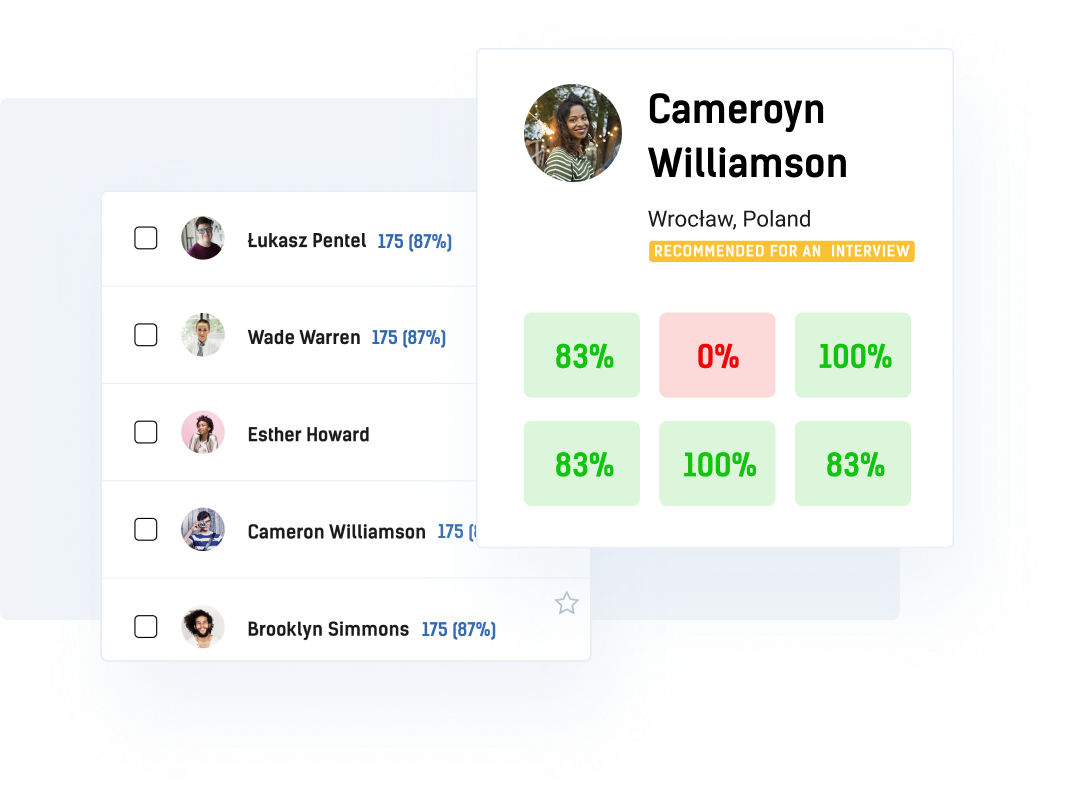 Evaluate your candidate stream
Track candidates in your Talent Pool with an eye to current and future recruitment needs.
Raise your
brand awareness
Bring your company more visibility with your branded Candidate Hub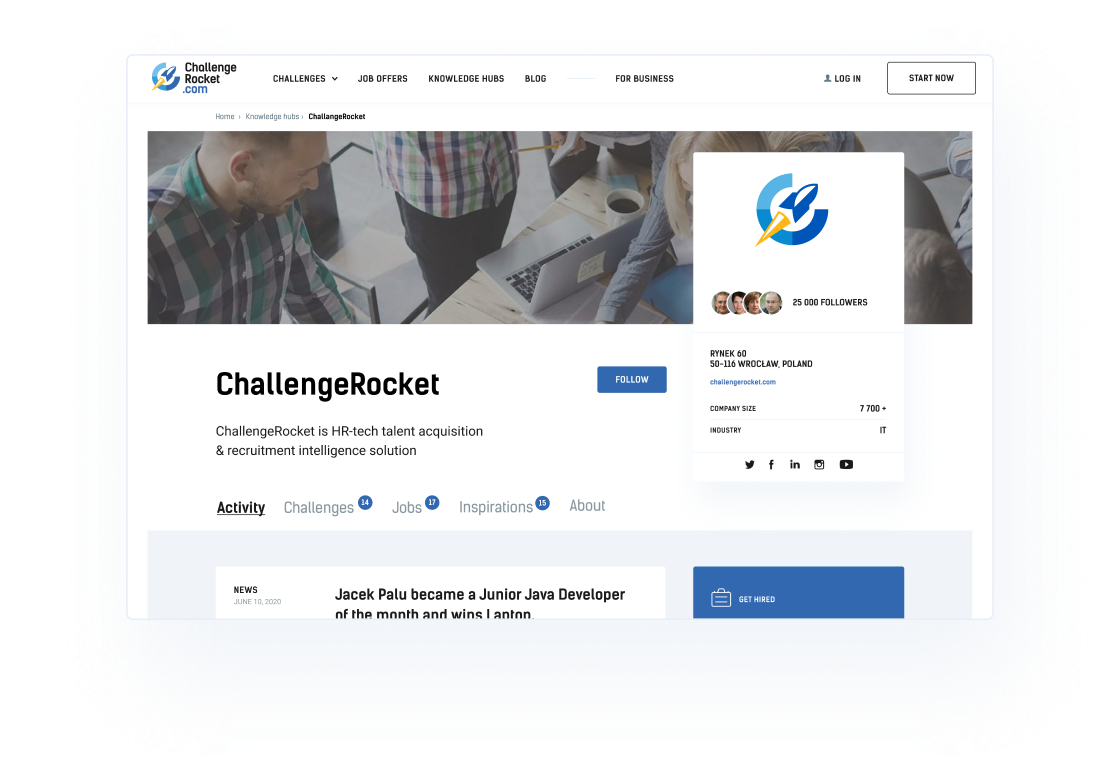 Meet your
business goals
Receive insights on how to refine your key hiring metrics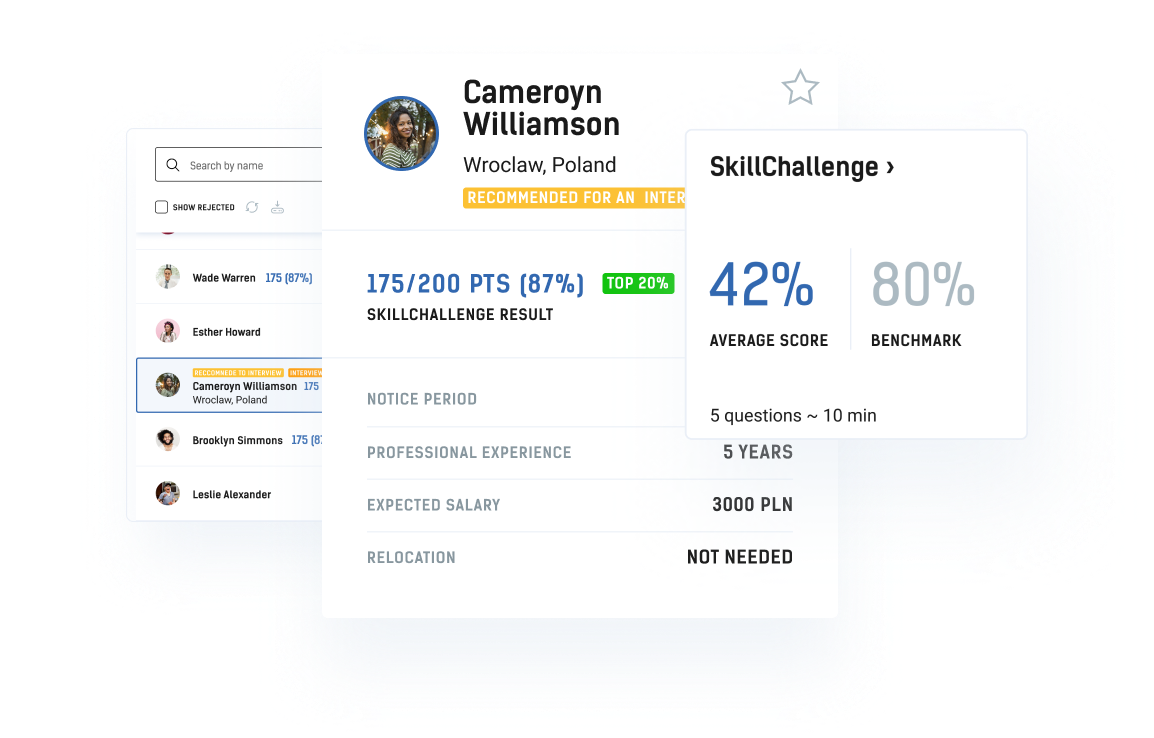 What makes
ChallengeRocket so different
Job boards
low cost
low efficiency
best fit
Agencies
high cost
medium efficiency
Compare features
Database of ready-to-hire candidates
Pre-screened & matching talents
Applicants-to-interview ratio
Engaged candidates in talent pool
Automatic feedback to 100% candidates
Online video interview module
Enhancement of employer branding
---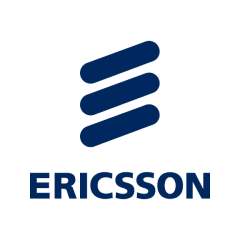 In 30 days we reached over 30k people from target group, sourced 490 Java and C++ specialists and pre-assessed 393 of them thanks to SkillChallenge formula
Precisely matched hire recommendations
Reach in target group via marketing campaign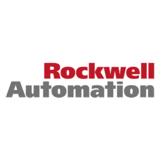 It took us 2 months to attract almost 700 highly-skilled C++ developers to take part in recruitment SkillChallenge
Candidates solved a challenge
Reach in target group via marketing campaign

In a less than a 1 month, we gathered 617 Java and Python developers taking part in SkillChallenge-based recruitment campaign
Precisely matched hire recommendations
Reach in target group via marketing campaign
Get started with free account
Create free Candidate Hub profile for your Employer Brand.
Present your company to candidates with data, business and tech skills.