Discover the world's first pre-hire tests
that ChatGPT cannot solve
Say goodbye to unreliable test scores. Unlock accurate and trustworthy results.
Real-life assignments
Custom tests simulating job experience.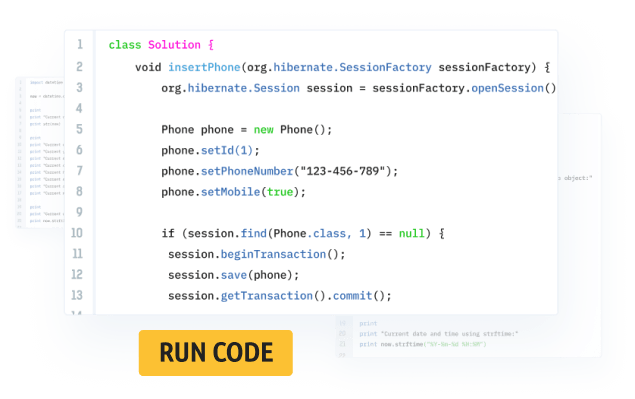 Automatic feedback for candidates
They can learn the reasons behind acceptance/rejection.
Score + interpretation
Get actionable Skill Reports you can understand.
Make decisions based on data.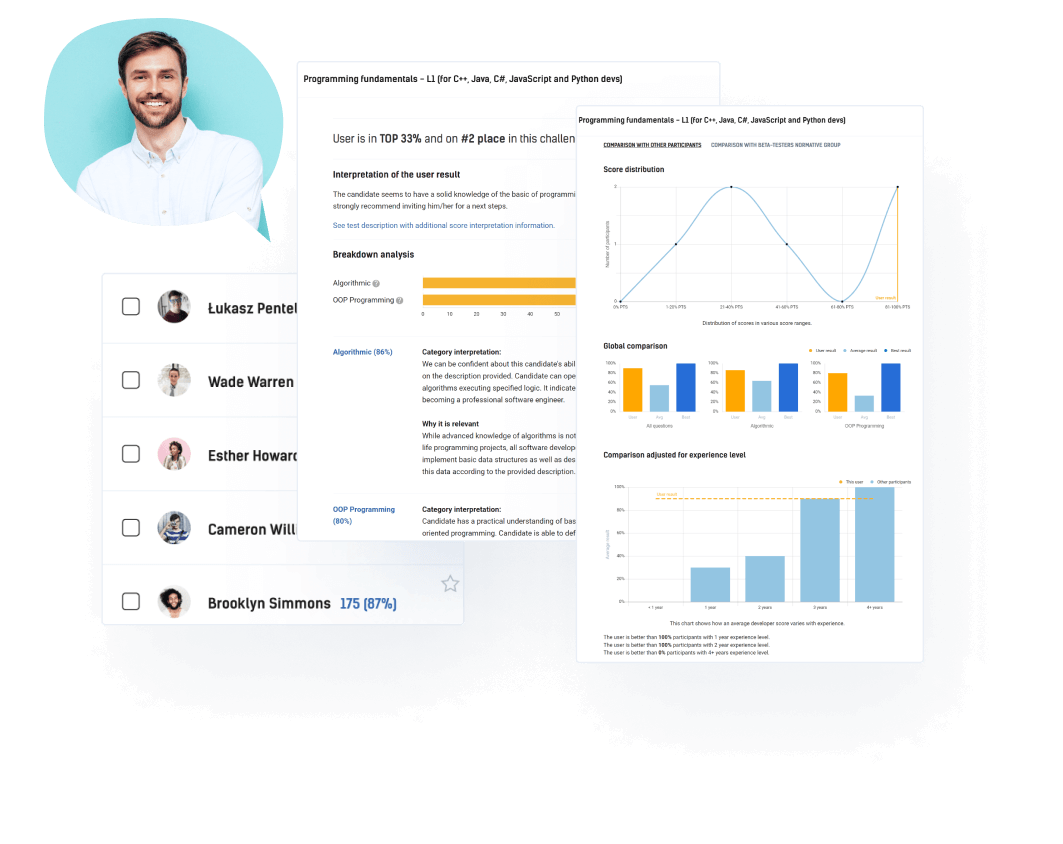 Top brands use our platform to spot outstanding talents
Unlock trustworthy results.
Hire the right talent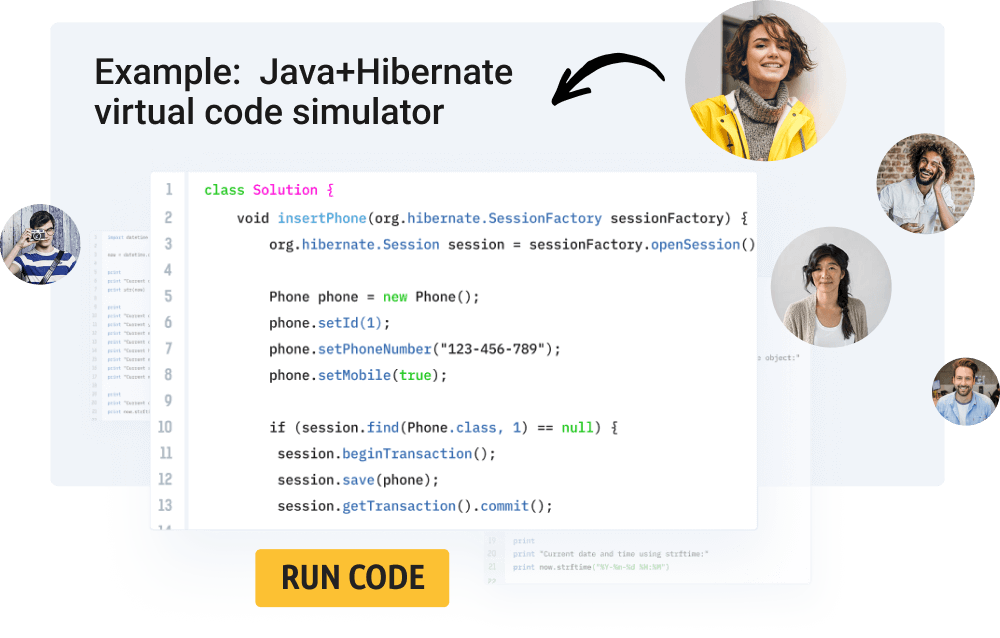 Real-life assignments
Invite candidates to a coding test
in virtual code environment
simulating on-the-job experience.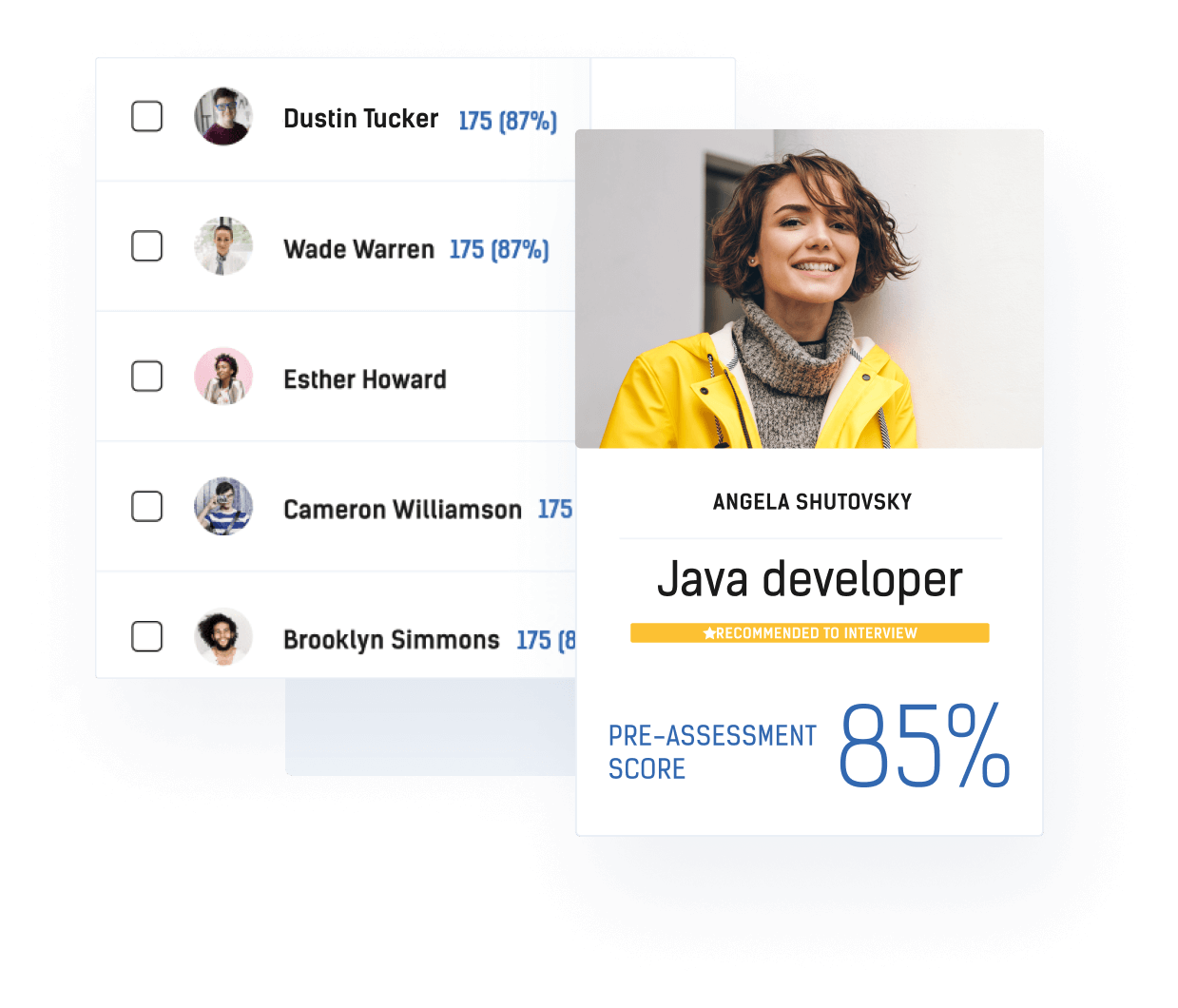 Automatic scoring
Get candidates scores
and skill insights.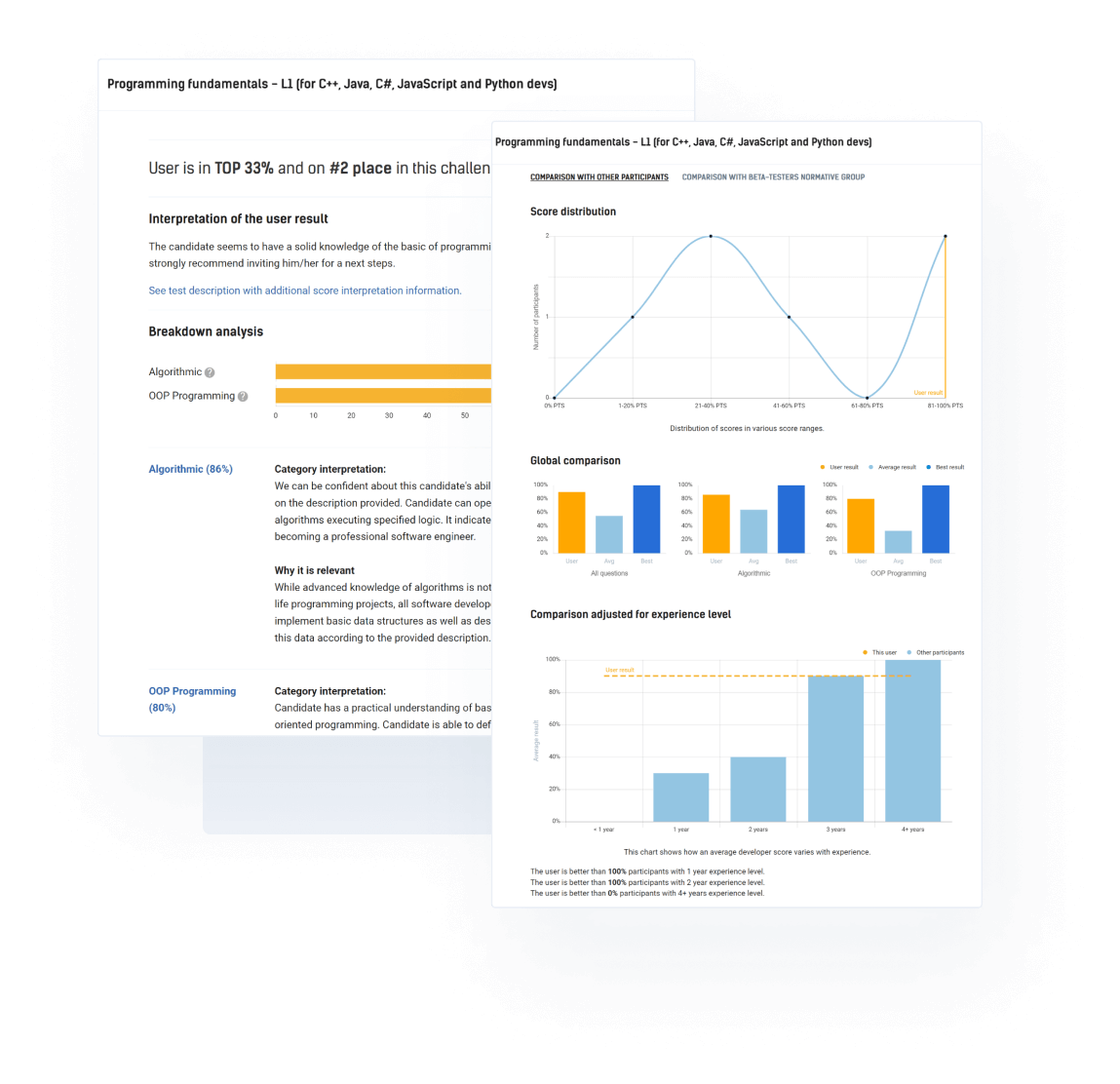 Score interpretation
Get detailed actionable skill reports you can understand.

Manpower is migrating to ChallengeRocket assessment
for unique key benefits.
Customized test design
process
We made it personal
so they don't waste time.
Great candidate
experience
Immersive and satisfying skill
assessment process.
Most comprehensive
talent reports
Score interpretations that
a non-tech recruiter can understand.
The most comprehensive Talent Analytics Reports
We analyze how candidates approach the problem and where they struggle.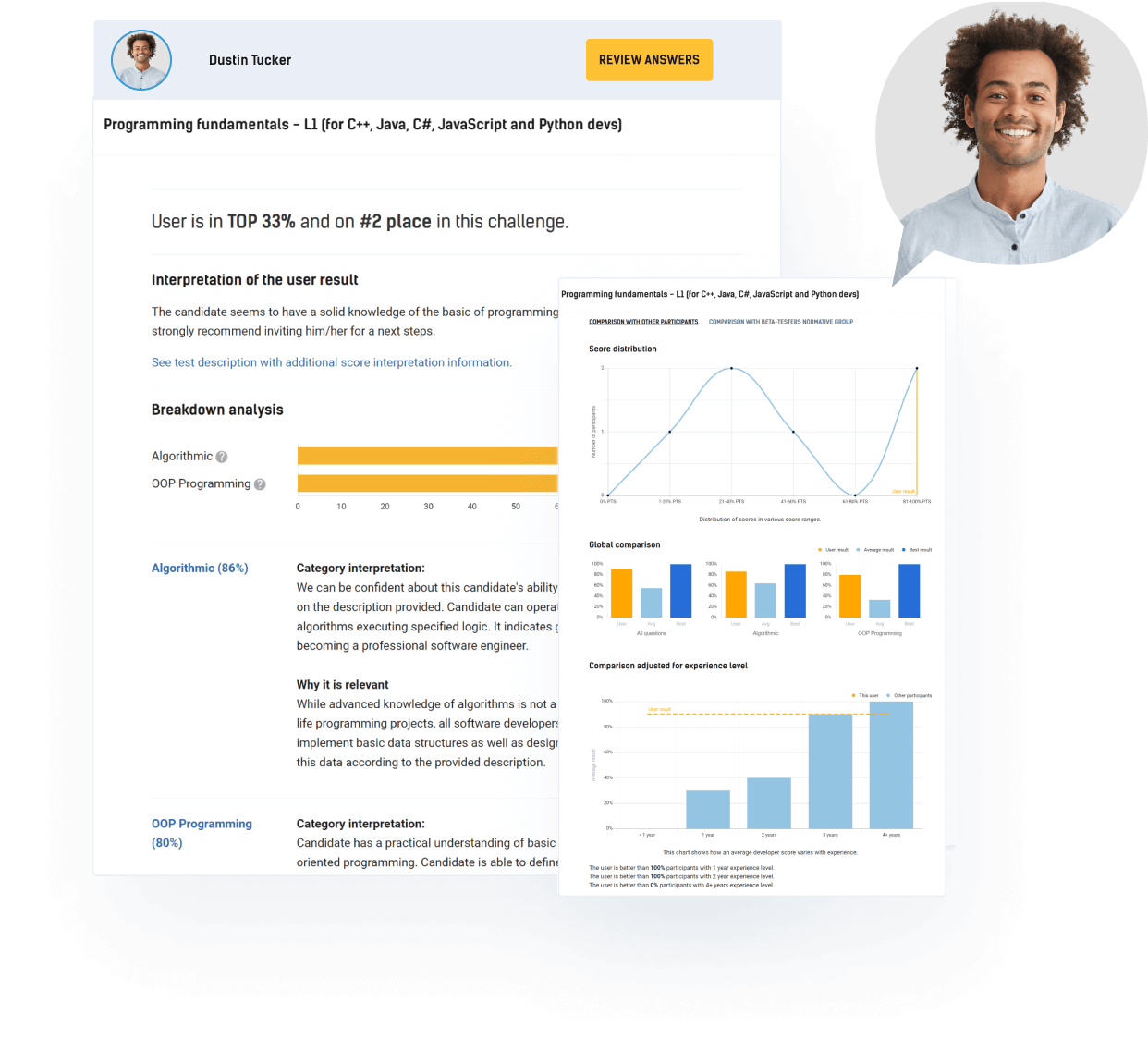 Evaluation you can understand
We provide interpretation of the candidate score so that you make more confident decisions.
Skill breakdown
Provide a better understanding of what was measured and what the candidate's strengths and weaknesses are.
Comparative statistics
See how candidate compares to peers with similar experience level.
Novel recruitment solution.
Loved by companies and candidates
ChallengeRocket platform and test library helps our recruitment department in a great way with assessing the technical skills of a high volume of candidates.
Showcasing my skills early in the challenge helped me prove my abilities and pass the initial recruitment filter.
We have tested a lot of skill assessment solutions for tech professionals. ChallengeRocket is ahead of others both in terms of platform capabilities and support.
See sample tests
Can't find what you're looking for? Let's set up a guided demo with a test suitable for your needs!
Assess technical excellency in
real coding environment
Better assessment. Better decisions.
Get objective
scores. Faster.
Save time with
automatic scoring
Provide top
candidate experience
Provide feedback
to candidates
Modern unit-testing
frameworks
Candidate friendly IDE
Easy process
Full GDPR compliance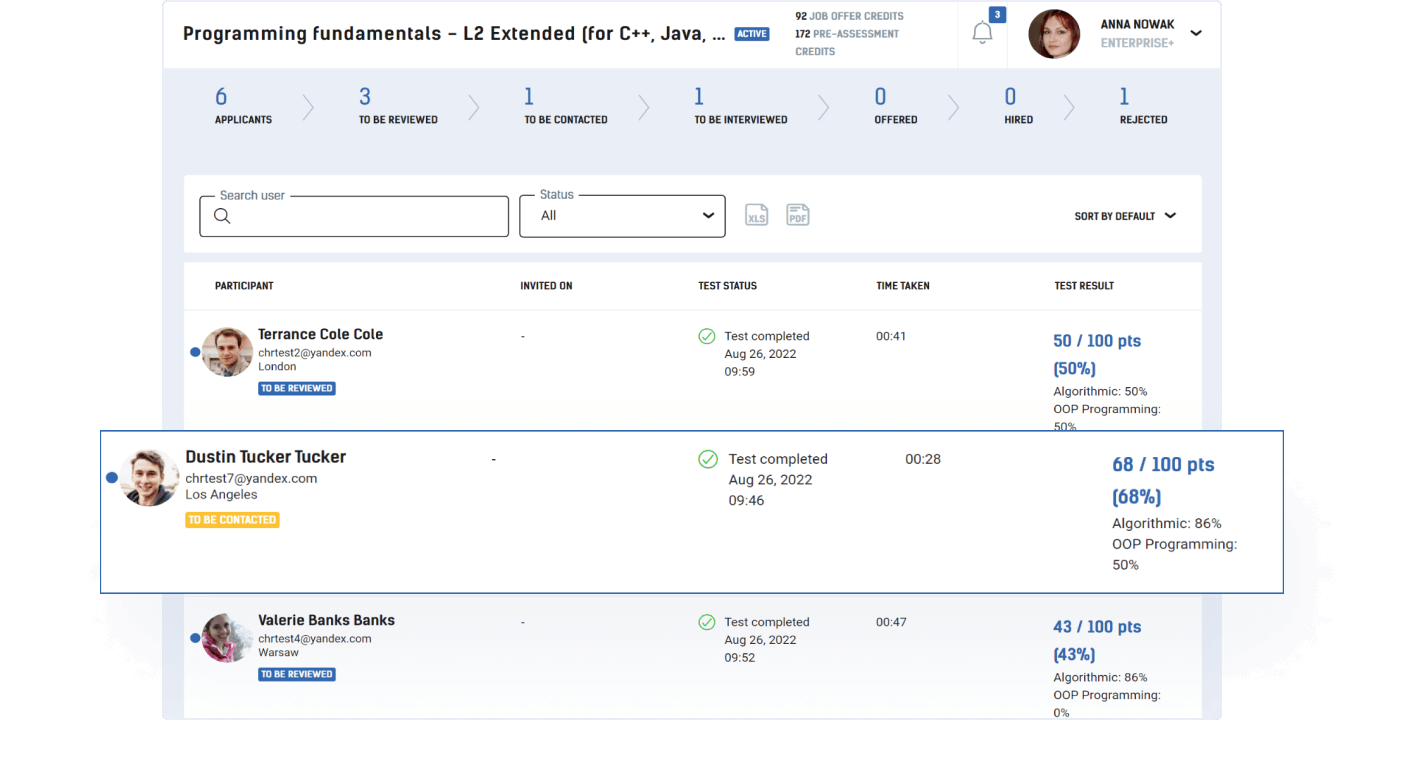 Try ChallengeRocket today and level up your hiring game
We partner with the leading tech experts and institutions to provide top quality test content that can predict actual on-the-job performance.
We cover all major programming languages and popular frameworks
Do you need virtual testing environment consisting of additional frameworks - i.e. Java + Hibernate? Reach out to us and we can talk about all technologies we support.
Platform + service model
Standard
For small and medium companies
Custom content setup
Your branding
Automatic assessment
Full Talent Reports
Tech support
Unlimited seats
PLATFORM PRICING
from 1,000 USD / mo
Contact us for pricing
Enterprise+
For enterprise clients
Custom content setup
Your branding
Automatic assessment
Full Talent Reports
Tech support
Unlimited seats
1000+ assessment credits
Custom integrations
Custom Pricing
Contact us for details
contact us for pricing
Let's talk
In view of your consent, the data you provide will be used by ChallengeRocket Sp. z o.o. based in Rzeszów (address: Pl. Wolności 13/2, 35-073, +48 695 520 111, office@challengerocket.com) to send messages as part of the newsletter subscription. Don't worry, only us and the entities that support us in our activities will have access to data. All information on data processing and your rights can be obtained by contacting us or at www.challengerocket.com in the
Privacy Policy
tab.
Proven effectiveness
Up to x3 more candidates
and shorter recruitment time
FAQ
Below you will find answers to the most frequently asked questions.
General information
What is ChallengeRocket Assessment?

ChallengeRocket Assessment is software designed to help companies identify and surface the best candidates in their pipeline, from entry-level positions all the way up to senior-level specialists. Our platform offers a comprehensive assessment solution that evaluates candidates' analytical, code, and programming aptitude to provide a clear score on their abilities.

Do I need to be technical to use ChallengeRocket Assessment?

No, you do not need to be technical to use our platform. Our system evaluates candidates' skills and provides a detailed interpretation of their abilities in understandable language. This makes it easy for non-technical recruiters and hiring managers to make informed decisions.

How does the assessment process work?

For our built-in assessments, we select challenges that test different levels of a developer's coding abilities. The developer codes their solution, and our system automatically grades their code, ensuring an accurate, unbiased result every time. This testing requires a correct solution and uses the same method that real developers and companies use to validate their own code (automated unit tests). Our virtual online environment provides an interactive IDE for developers to complete their solution iteratively, with the entire console output available.

What makes ChallengeRocket Assessment better than other solutions?

We offer the world's first pre-hire platform with a new generation of tests that are not solvable by GPT-3 AI, so you can trust the results. Our platform provides the most comprehensive talent reports, offering detailed interpretation of candidate scores to help you make more confident decisions. Additionally, we do all the heavy lifting and assist you in picking the right coding assignment for your roles and specific tech requirements. Our assignments realistically predict actual on-the-job performance.

Are all of your tests AI-proof?

Tests that are not solvable by ChatGPT are denoted with a special label. For other kinds of tests, such as simpler intern-level assignments, we recommend additional proctoring methods.

Can I provide feedback to candidates?

Yes, you can provide feedback to candidates. Candidates can receive automatic feedback depending on their score, allowing you to put candidate screening on autopilot with a pass score, automatically rejecting low-scoring candidates and focusing on top talent. Additionally, you can provide custom feedback after reviewing their submissions.

What are the benefits of using our solution?

Our solution offers unbiased, automated skill assessment scores that save you time and allow you to make better decisions based on reliable data. Additionally, our platform provides a better candidate experience by adding an element of joy and curiosity to your application process. Candidates highly value the automatic feedback that we offer.

Where can I see candidates' scores?

All invited candidates and pre-screening results are available from your dashboard panel. This provides you with quick and easy access to all the information you need to make informed decisions.

What skills/technologies/programming languages can we evaluate?

Our platform supports a comprehensive list of main programming languages, including JavaScript, Ruby, Python, C#, Java, PHP, C, C++, Objective-C, Swift, Elixir, TypeScript, Bash, Clojure, Haskell, Go, and CoffeeScript. Additionally, we are constantly expanding our capabilities and have support for Scala and Groovy coming soon. Our library provides a wide variety of challenges that can be used with all or some of our supported languages. When creating your own custom challenges, you can easily add challenge test-cases for each language that you plan to support.

Can I personalize my test?

Absolutely. You have complete control to compose new questions and assignments or edit existing ones to ensure that the test is tailored to your needs. This enables you to evaluate candidates on the specific skills that are relevant to your company and position.
Offer and account activation
Do you offer initial setup?

Yes, we provide an initial content setup based on the client's requirements. We kindly request that you provide us with all necessary information regarding the required tests for the setup, and we will set everything up for you.

How does the test credit system work?

Our test credit system offers both parties greater control over the number of candidates invited to take the test and the number of tests conducted on the platform. Each credit represents the use of one test by one candidate. The recruiter on the client team can use their team account credits to send test invitations to candidates. Once an invitation is sent, the credit is deducted from the client's account.

Are credits refundable?

Credits are non-refundable once the candidate accepts the invitation, but any unused invitations can be withdrawn. Therefore, the client will only pay for used tests based on the usage volume, as follows:

How can I purchase credits?

Our services can be purchased online through a transaction on Challengerocket.com, using your credit card or through an individual invoice.

Do you provide training?

Yes, ChallengeRocket provides a kick-off training session to the client's team to ensure a smooth and effective service activation. Our training covers all necessary aspects of the platform, and clients can designate any number of team members to take part in the online training session.
Talent Reports
How do we ensure that our talent reports are reliable?

We prioritize using both algorithm design tasks and assignments that closely replicate the actual on-the-job environment to provide meaningful assessments that you can rely on. Additionally, we verify a number of parameters in the solution, such as memory usage, speed, and more, to ensure that the assessment is comprehensive and accurate.

What kind of information is visible on candidate Skill Reports?

Our candidate skill reports provide a detailed analysis of the candidate's performance in each category, such as code design, algorithmic proficiency, and programming languages. The report also includes the candidate's score and percentile rank, enabling you to compare their performance with other candidates.

What kind of statistics do you provide?

We provide a variety of statistics that allow you to evaluate and compare candidates against each other in various categories. For example, you can view how the candidates compare against each other in code design, algorithmic proficiency, programming languages, and more. These statistics provide a comprehensive overview of the candidate's performance and enable you to make more informed and confident decisions.