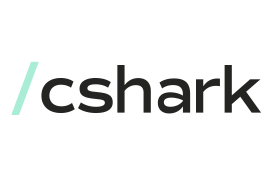 CSHARK
#ExpectMore - this is our tagline but it goes way beyond marketing slogan. Helping clients with challenges and building great digital products is not enough for us. Board members are available to employees, company updates are regular, the agile methodology makes IT work for everyone, offices are friendly, integration happens over pizza or a paintball. #ExpectMore equals quality, dedication and engagement recognition.
CSHARK - sharpening your competitive edge with custom software development.
Award-winning custom software development and product design company focused on solving complex business challenges. We are creating robust, future-proof, and scalable solutions that meet the needs of next-generation end-users and help your business become even more competitive.
We have helped large brands and startups in many segments, including global banks, IT services, electronic hardware & software providers, oil & energy, biotechnology, logistics, and others. We work closely with our partners to create high-quality software solutions based on clean code, and outstanding product design, which translate into increased productivity and stable growth.
Our team includes 300+ experienced specialists oriented at building long-term partnerships: from the first contact, through product design, full software development lifecycle, to go-live and maintenance support.
We have been recognized for dynamic growth by the Financial Times (FT 1000 Europe's Fastest-Growing Companies 2020, 2021), Forbes (Forbes Diamonds 2021), and Puls Biznesu (Business Gazelle 2019, 2020).
Category
Live Coding Challenge