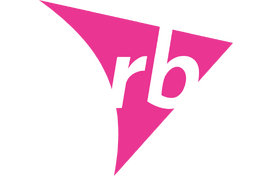 Reckitt Benckiser
We're producing the world's most loved and trusted brands, which fall into three categories: Hygiene, Health and Nutrition. Each is in a unique position to make a difference in the world. Together, they protect, heal and nurture individuals, families and communities, to live cleaner and healthier lives through our products and educational initiatives.
We're a growing community of 40,000+ diverse, talented entrepreneurs – united in the relentless pursuit of a cleaner, healthier world. Drawing on each other's skills and working together, we put people at the heart of our business. Through research and development, science and partnership, we make products that people have loved and trusted for generations.
What we stand for:
We follow a set of values that help us realize our purpose and fight. Our compass guides us. We use it to navigate the way we need to behave as individuals, as teams, and as a company. Our culture builds on what has made us successful; and equips us for sustainable growth so that we may continue to protect, heal and nurture the generations to come.

Do the right thing. Always.
We act responsibly and with integrity. Doing right for the world is what's right for our business
Put consumers & people first
We put people's lives and needs at the heart of our business. We listen to consumers to better serve and enhance their lives. We act as accountable owners. We value diversity and invest in our people to give them the 'Freedom to Succeed'.
Seek out new opportunities
We seek out new opportunities, putting our entrepreneurial spirit to good. We are entrepreneurs, working smarter and leaner. We fearlessly innovate. We create our own opportunities. We learn. We move with ambition and at pace. Our goal is clear, our energy is infinite.
Strive for excellence
Good can always be bettered. We win at 'points of choice' with better products; better design; better consumer experiences; better service; and better value.
Build shared success
We are achievers. We achieve more when we are trusted partners where everyone wins – our people, customers, partners, communities and shareholders.
Our promise to YOU:
We're really proud of what makes us RB. Our open and flexible culture means we're all free to make an impact. We're united through the shared belief that everyone, everywhere should be free to enjoy impact they're making to protect, heal and nurture. It's a big ambition and we're determined to make it happen. Our vibrant workplaces around the world provide space for people to grow as individuals,
whilst working dynamically across diverse teams.
Freedom is in our DNA. It sums up our ambitious and bold approach to working and winning together. It's what drives us to keep trying when we face challenges and to always aim higher to make a real difference to the world we live in. Go to rb.com/careers to find out more about Life at RB.
In Poland, we have 4 locations:
RB commercial office at Wołoska 22 street in Warsaw - commercial and similar roles within Hygiene and Health divisions
RB Global Digital HUB at Zajęcza 15 street in Warsa - IT and Business Intelligence roles 
RB Production in Nowy Dwór Mazowiecki - engeenering and production roles 
Visit our corporate and career website as well as social media to learn more.