Samsung Challenge #1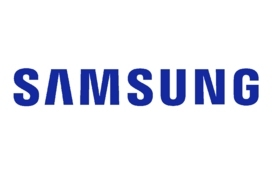 Oct 22 - Nov 29, 2020 23:59 CET
SAMSUNG
ALGORITHMIC CHALLENGE
NLP
HOW DO I JOIN THE CHALLENGE?

Create and log in to the ChallengeRocket.com account. Next, fill in a simple form and show us your best skills doing the test. 

IS IT POSSIBLE TO TAKE THE TEST MORE THAN ONCE?

No, you've got only one chance to take the test.

IF I'M A SELF-TAUGHT PARTICIPANT AND I'M NOT STUDYING AT A UNIVERSITY, CAN I STILL PARTICIPATE?

Definitely, it's your skills that matter the most!

DO I HAVE TO BE A CITIZEN OF POLAND?

Yes, to join the challenge you have to be a Polish citizen.

WHAT CAN I DO IF I HAVEN'T FOUND THE ANSWER TO MY QUESTION?

If you have any questions or want to learn more, please contact us. We'll be happy to help!

WHAT IF THERE'S A DRAW?

If there's a draw, the deciding factor will be the time the solution is published on the platform.