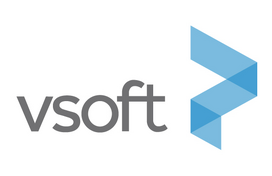 VSOFT SA
Jesteśmy producentem profesjonalnych i kompleksowych rozwiązań informatycznych dla branży finansowej. Od wielu lat tworzymy autorskie oprogramowanie dostosowane do potrzeb biznesu, nieprzerwanie stawiając na połączenie wiedzy i doświadczenia naszych specjalistów oraz najnowszych technologii. Wyróżnia nas innowacyjność rozwiązań, dbałość o nieustanny rozwój technologiczny oraz autorska platforma technologiczna archITekt. Jednak przede wszystkim VSoft to ludzie!
Dlaczego VSoft:
24 lata na rynku
Siedziba w Krakowie
150 pracowników
Innowacyjne systemy szyte na miarę, dedykowane dla dużych instytucji finansowych
Wysoka specjalizacja i szeroki zakres kompetencji w obszarze kredytów, sprawozdawczości finansowej, ubezpieczeń oraz windykacji
Ponad 500 zrealizowanych projektów informatycznych
Autorska technologia VSoft archITekt
Wyjątkowa atmosfera i ludzie
Zatrudnienie w VSoft to jasne zasady, nowoczesne technologie i dbałość o ciągły rozwój pracowników.
W ramach tworzenia oprogramowania skupiamy się na technologiach webowych w C#/.NET. W zależności od rodzaju projektu używamy też m.in.: HTML5, CSS3, JQuery, Typescript, ASP.NET MVC, Kendo, Razor, WPF, WCF, MS SQL Server. A w codziennej pracy stosujemy: Scrum, UX/UI, SOLID, Git/TFS, CI/CD, Resharper.
Do naszego zespołu zapraszamy specjalistów z różnych dziedzin, w szczególności:
programistów,
testerów oprogramowania,
analityków biznesowych,
kierowników projektów IT,
handlowców
… ale przede wszystkim ludzi pełnych energii, zmotywowanych, odpowiedzialnych i radosnych, dla których praca jest pasją, a zgrany zespół to najwyższa wartość!