Reviewing The Most Interesting HR Tech Conferences In 2019

Keeping up with the recent HR trends and tools is the key for recruiting top talent successfully. And one of the best ways to do that is by attending HR Tech conferences that focus on the challenges and opportunities that recruiters in the tech industry are facing.
Such events offer hiring managers and other professionals interested in the field of HR Tech an excellent chance to learn more about innovative recruitment techniques and see how other companies have implemented them. Companies also attend HR Tech events for marketing purposes; conference presentations and workshops are a chance to show off cutting-edge recruitment methods and tools they use to source and attract talented candidates.
Are you looking for some inspiration? We believe that these are the most exciting HR-Tech events happening this year all over the world.
Top HR Tech Conferences 2019
Date: January 30-February 1, 2019
Location: San Francisco, USA
The conference aims to help HR executives take advantage of new recruitment tactics. Participants get to learn more about global recruiting trends, as well as the most recent tools and technologies for driving candidate engagement.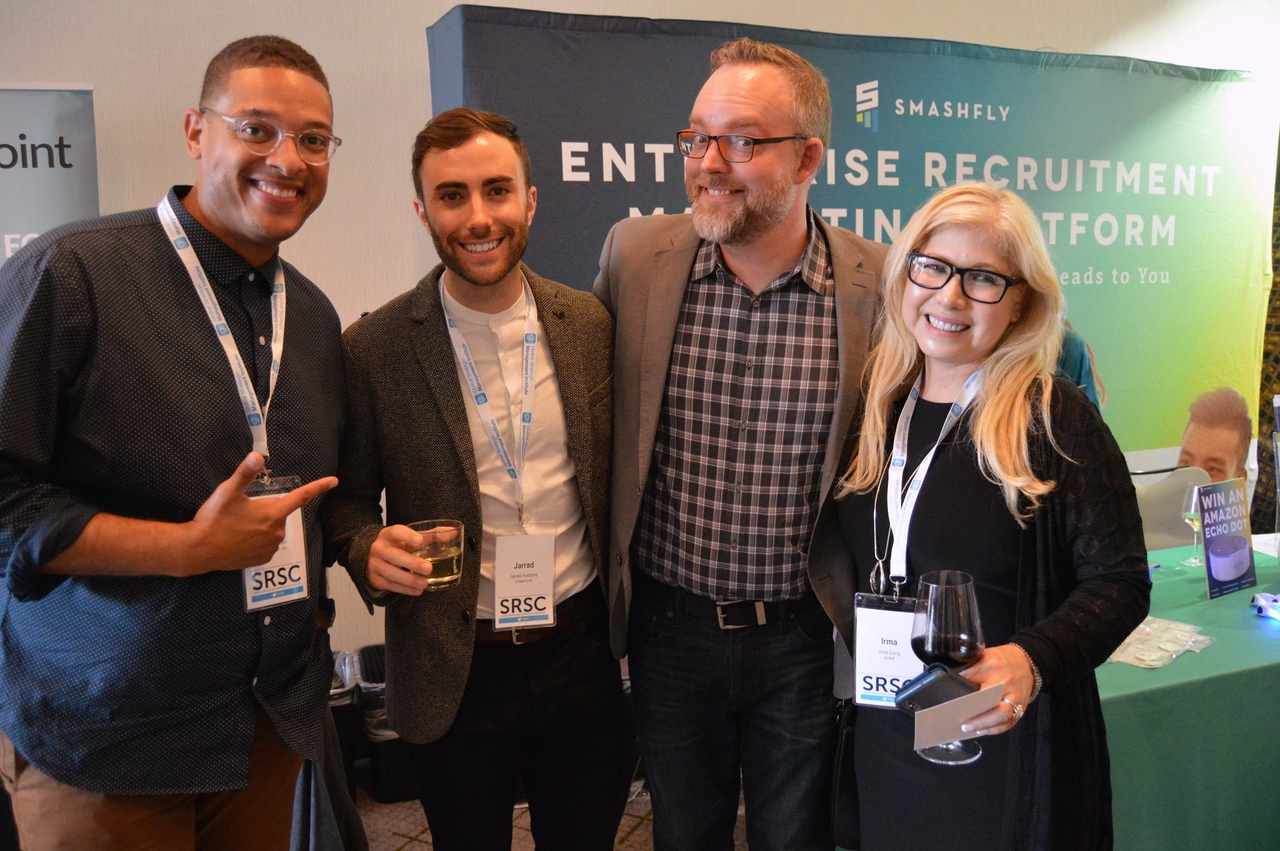 Source: Social Recruiting Strategies Conference
Date: February 28, 2019
Location: Singapore
This event brings together HR leaders and experts (including start-ups) from all over the world to present their findings and recruitment case studies. If you want to build a global network of professionals and explore contemporary HR trends, be sure to attend this conference next year.
Date: April 8-10, 2019
Location: Nashville, USA
A key event in the calendar of every HR professional interested in talent management. The conference features over 50 keynote speakers and 80 sessions to help recruiters leverage the hottest industry trends. Attend it to get practices and tools that take your talent strategy to the next level.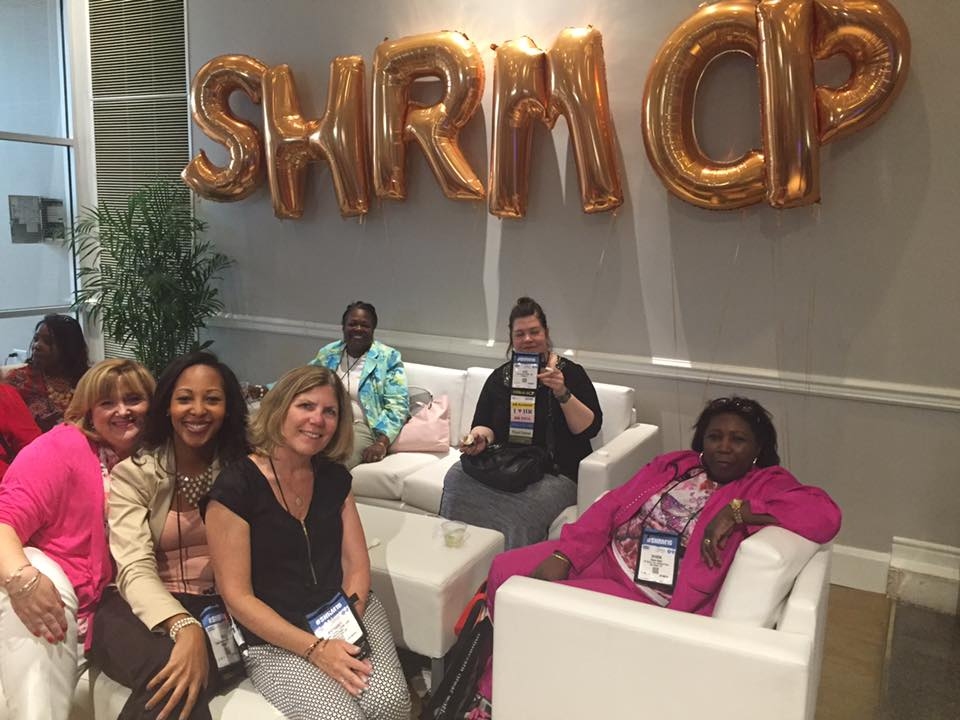 Source: SHRM Talent Conference and Exposition
Date: May 8-9, 2019
Location: Singapore
The American HR Technology Conference & Exposition and the Asian HR Summit join forces to bring hiring managers the region's largest event for the HR and Tech industry. A must-see for anyone hiring tech talent for the Asian market.
Date: May 21, 2019
Location: Copenhagen, Denmark
This conference brings together the most influential HR Tech innovators in Europe and beyond. Experts from leading companies discuss the latest HR technologies, report findings, and best practices for hiring tech talent. This conference is ideal for those who want to stay on top of future trends and expand their HR toolbox to address the recruitment demands of the IT industry.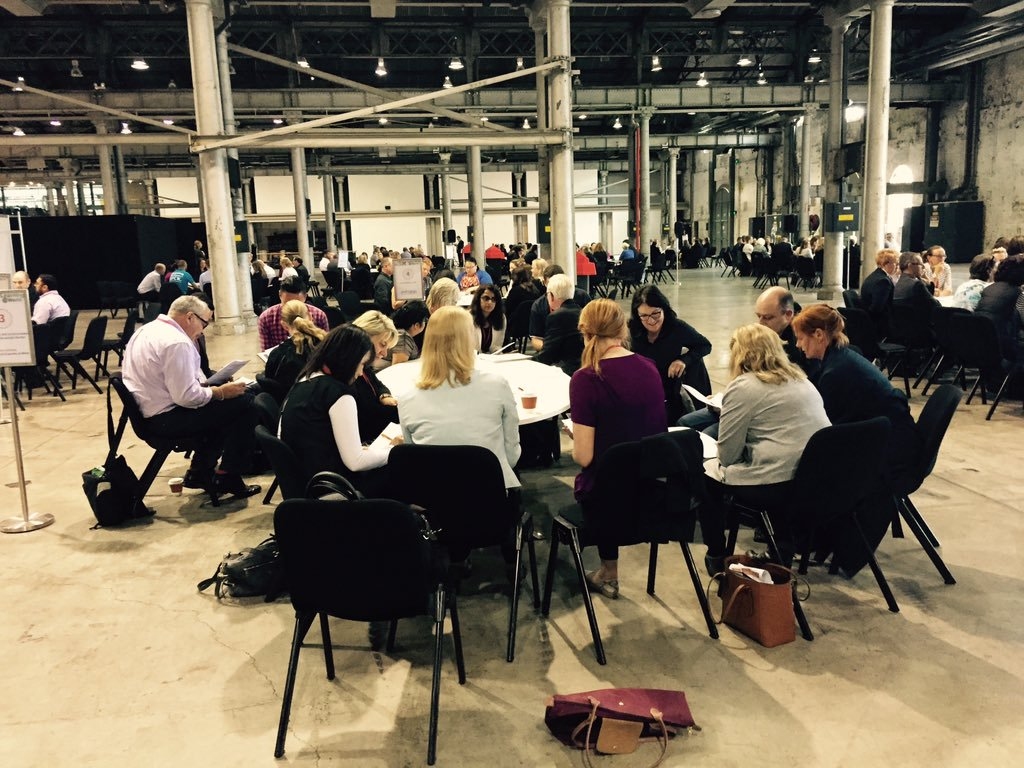 Source: HRtechX
Date: June 4-5, 2019
Location: Vienna, Austria
Great event for hiring managers who want to see how other organizations address the challenges of the continuously evolving digital workspace. Attend to get the most recent trends directly from HR innovators.
Date: August 26-27, 2019
Location: Johannesburg, South Africa
The conference originates in a fantastic network of connected companies, people, and HR approaches. Last year, over HR professionals from more than 90 companies attended the event to share their knowledge and improve their recruitment processes!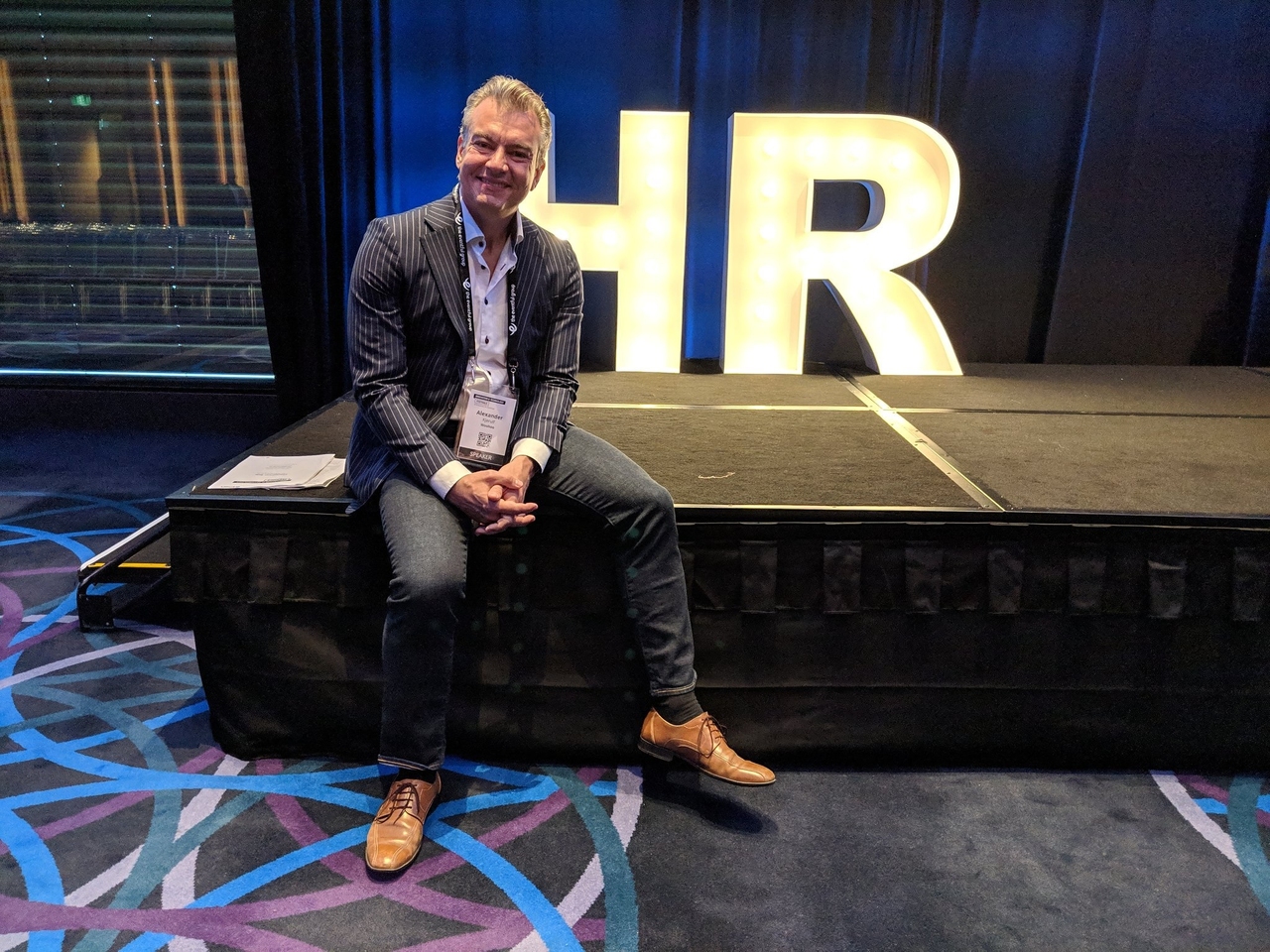 Source: HR Innovation and Tech Fest
Date: September 11, 2019
Location: Houston, USA
This event attracts HR leaders and innovators who take a closer look at current practices to discuss the risks, challenges, and opportunities in the rapidly changing global HR world. An excellent event for recruiters looking for some inspiration for their international strategies.
Date: September 25, 2019
Location: London
The conference is a great fit for senior professionals responsible for running the HR departments at their companies. If you're looking for products or services that could help innovate your recruiting process, this is the best place.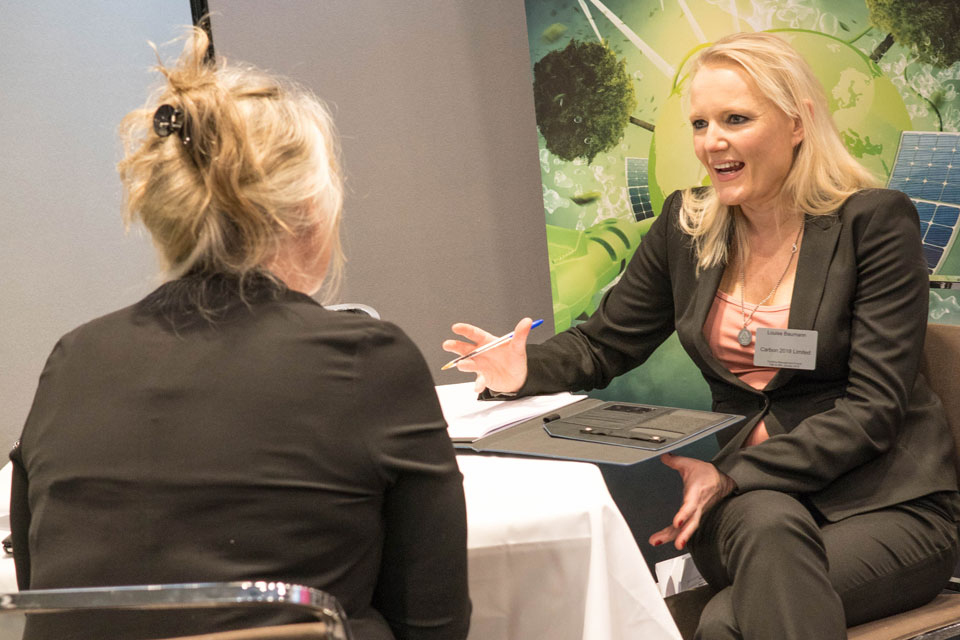 Source: London HR Summit
Date: October 1-4, 2019
Location: Las Vegas, USA
This HR Tech conference is known for providing actionable takeaways recruiters can implement at their organizations quickly. The event offers an excellent opportunity for broadening one's perspective by listening to industry thought leaders and HR experts. Go there if you want to explore the innovative HR Tech software and learn more about the latest solutions.
Date: October 4, 2019
Location: Barcelona, Spain
A key event for recruiters looking for new HR insights. The conference will explore topics such as the Future of Work and Exponential Technologies, Artificial Intelligence (AI) and Humans at Work, and The Truth of Start-ups. Go there to listen to highly rated speakers, see innovative case studies, and learn new practices during interactive sessions.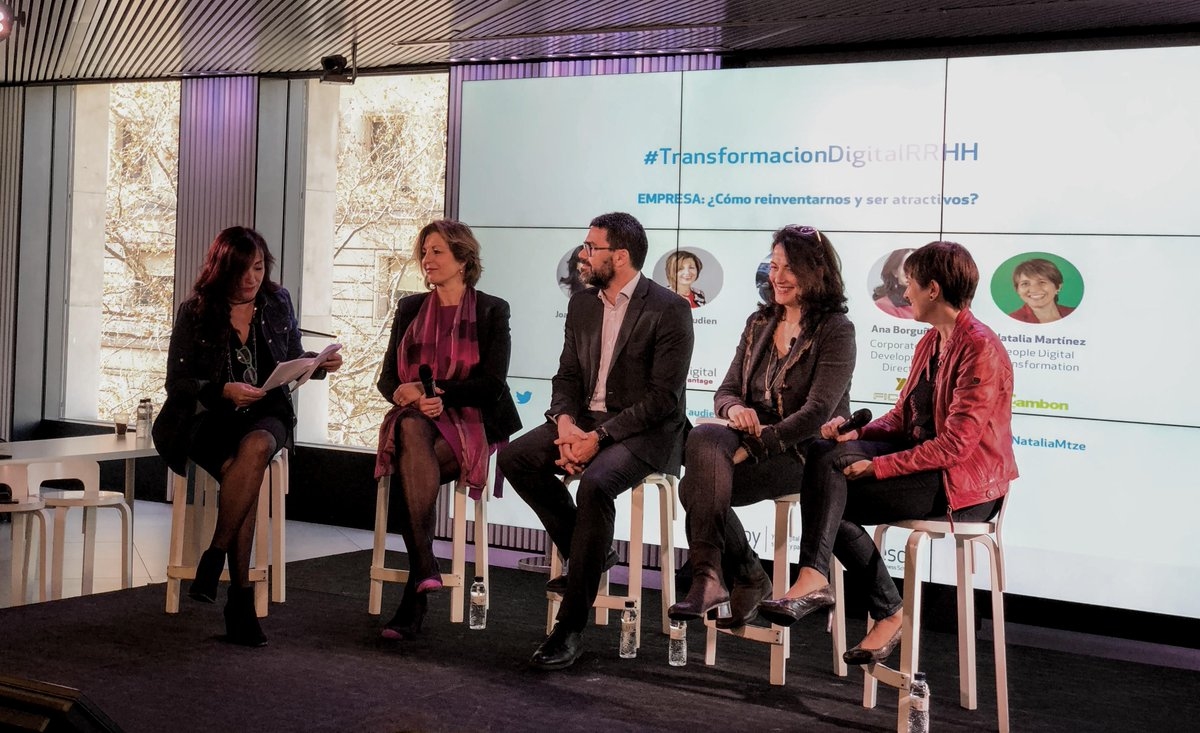 Source: International HR Conference Barcelona
Date: November 28-29, 2019
Location: Berlin, Germany
This leading HR summit brings together HR executives to talk about critical industry issues, share knowledge and best practices, and identify new opportunities for innovation. An essential HR Tech event for all recruiters in Europe.
Innovate your recruitment strategy now
Recruiters who hire for the IT industry need to prepare for the challenges of tomorrow. Conferences focusing on innovation in the HR industry should be a place where innovative recruitment techniques, tools, and strategies are presented, discussed, and demonstrated. HR Tech conferences offer insights into new recruiting methods and solutions such as people analytics, data-driven self-service tools for employees, and sophisticated applicant tracking software. Recruiters who are planning to attend HR Tech conferences can make the most of such events by investing in innovative approaches themselves - for example, programming challenges. Following the latest innovations and making the best use out of them is vital for every industry, so for HR Tech it's no different. Like in the words of our CEO, Pawel Kwiatkowski:
How does it work?
Programming contests can be implemented in many different ways: as a recruitment method, but also an attractive conference feature that takes engagement to the next level. Organizing a coding contest can be a productive tactic for hiring managers to make the event more attractive to participants, promote innovative recruitment solutions, and educate the market about cutting-edge tools HR professionals can use to drive candidate engagement.
Start exploring the future of HR Tech
There is definitely a lot to experience in HR Tech world this year. To stay competitive on the market you need to keep a close eye on what's happening in this matter. We know it very well and that is why we've added a few of these events to our calendars as well.
Do you know some other interesting HR Tech events in 2019? Contact us and let us know what caught your attention. We will also be happy to discuss the innovations in recruitment with you more widely and tell you more about our approach to this process.
IT Recruitment
hr tech
conference
tech industry