Run a Hackathon to attract the most talented tech individuals

Want a better way to locate and attract talented programmers for your company? Want to see proof Hackathons are behind the successes of major brands? Famous companies like Facebook, Alphabet, and SpaceX are known for their legions of excellent programmers and fresh young minds. Young and highly capable programmers everywhere consider these companies to be exciting, challenging, and offering excellent rewards.
Keep reading to know how to:
reach hidden tech talents,
automate the recruitment process,
engage tech community and build solid employer branding,
organize a successful Hackathon.
Desirable companies often build their reputations among the tech community by enthusiastically hosting Hackathons. This establishes the brand as a leader, the cutting edge, and the creator of exciting projects. Keep in mind your company does not have to host an on-site hackathon, the entire event can be online. We have long experience producing online Hackathons that require no hotels, no convention facilities, not even showing any of the contestants around your building.
At ChallengeRocket we produce major Hackathons with proven results. We believe this is by far the best way to attract outstanding individuals for recruitment. Hackathons create a lot of talk, a great deal of enthusiasm, and participation by some of the most desirable individuals in the industry. All while furthering awareness and appreciation of sponsor brands. Tech companies everywhere are suffering under the same problem. It's very difficult to attract and hire the right people. The most talented and experienced candidates frequently aren't looking, aren't interested in accepting a new job, and may not even know your company exists. A properly produced Hackathon can change all that.
Real world results from ChallengeRocket Hackathons
Hackathons are well known, well accepted, and now a major part of life and imagination in the tech community. Coders and others everywhere understand the thrills, rewards, and challenges of a well produced Hackathon. To date, a growing list of major brands enthusiastically participating in our events includes NVIDIA, Santander Bank, AccorHotels, ING bank, Ryanair and Mercari.
Earlier this year we produced the Mercari Euro Hack 2018. An impressive 560 people from 53 countries registered at our landing page. Word spread quickly and we were enjoying a global audience in just 2.5 months. Participation was substantial. Nearly 300 talented coders solved the code challenge. While they were working, our developer skill screening tool gathered and analyzed participant data shortlisting participants for the main event. Mercari is a Japanese company. Their goal was to become well known to tech workers in Europe. They offered a €22,500 prize pool. Winners were also invited to Mercari headquarters in Japan. This brought a diverse crowd of students and professionals from corporations and startups, men and women from many nationalities. The main event was held in Warsaw Spire, one of the most impressive skyscrapers in Poland. This was the largest sharing economy Hackathon to date and a big brand builder for Mercari's ability to recruit top European talent. Take a look at how it was:
Source: ChallengeRocket YouTube channel
We also created the NVIDIA® Jetson™ Developer Challenge. The Online Hackathon attracted a massive 2,370 participants from 80 countries. Together they submitted 114 registered projects. The challenge received a lot of discussion and no-cost publicity on discussion areas. Projects got an impressive 4,411 votes from the public on our platform. All these impressive figures were possible because NVIDIA decided on an online event, rather than hosting a standard on-site hackathon. NVIDIA offered $42,789 and their own gadgets as prizes. NVIDIA is the global leader in GPU and deep learning. So this Hackathon focused on Artificial Intelligence and Deep Learning solutions. The event had global reach giving NVIDIA a big boost in brand awareness and appreciation. There were 3 winning teams and 1 winner of the Public Vote. Winners were invited to GTC in Silicon Valley. It's important to note many of the submitted projects have already been adopted and deployed creating notable successes for NVIDIA.
ChallengeRocket created a very special online challenge for Anita's Moonshot Codeathon with registration at challengerocket.com/anitasmoonshot. This was designed to promote and engage heightened diversity. The main goal was to interest women from STEM fields. This is yet another example of an amazing Online Hackathon that garnered global attention. We received female participants from 98 countries with 75 projects submitted through the landing page. They competed for a $27,250 prize pool. There were 5 winning teams in the event sponsored by Systers, who provides an online forum for women in IT.
Sometimes Hackathons are meant to solve a very specific problem. That was the case with the Hackathon we organized for AccorHotels. They wanted developers to find new ways to improve the experience guests have in their hotel bathrooms. The winning project was SmartTap, an intelligent system that controls multiple bathroom parameters based on guest preference. The sponsor received a cutting-edge new tech system by offering a €4,500 prize.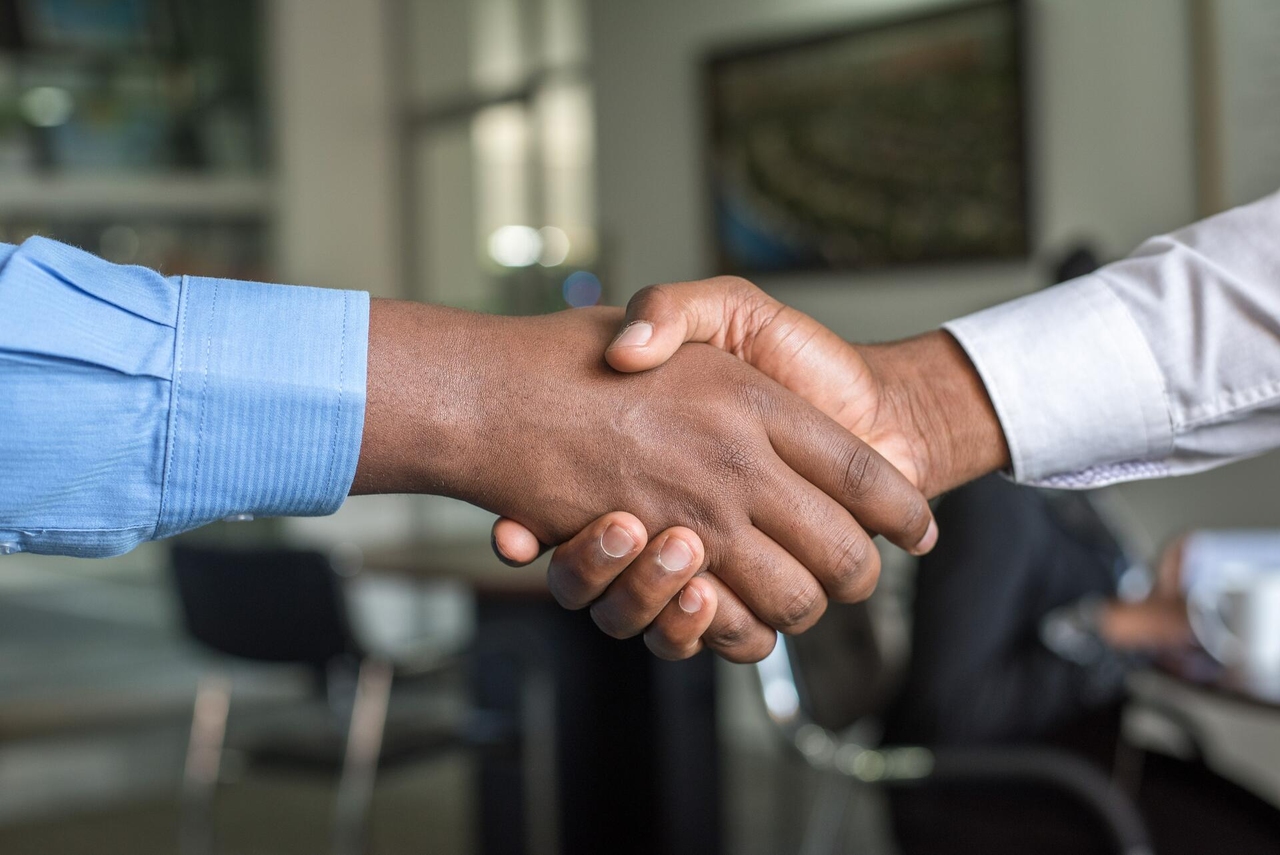 Source: Unsplash
Projects often solve important social problems with solutions that can do tremendous good. That was the case with #SustainHack done in association with Responsible Business Forum, the largest NGO in Poland. They were looking for solutions to two problems: ways to get elderly people to use online banking at higher rates and to promote the importance of responsible use of alcohol. We enjoyed 242 participants with 64 excellent projects. Two winners were chosen to share the €5,000 prize pool.
Would you like your company's challenge to become our next great success? Contact us here!
Reach hidden talent
Just about every company has difficulty filling open tech positions. New talent don't know about your openings or aren't in the market for changing jobs. Here at ChallengeRocket we reach engineers who aren't actively searching for a job. These are often talented, accomplished people who will not respond to a typical job offer. With your own Hackathon, you are able to leap over competitors to attract, interest, and hire the best talent. This gives you a big advantage filling your open positions, strengthening your teams, and expanding your company skills, abilities, and services.
A Hackathon will not only help your human resources department be more effective, but can literally improve your capabilities, empower you to deliver higher quality, and generate expanded profits well into the future.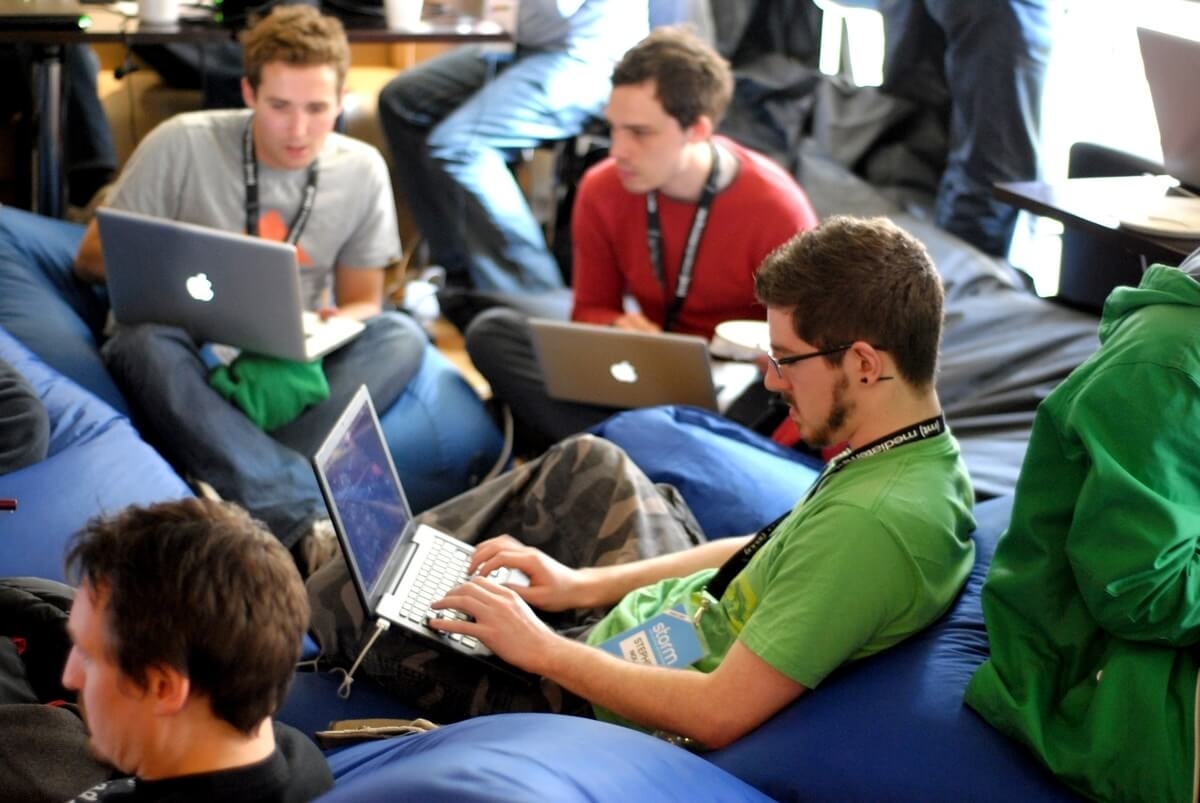 Source: Unsplash
Automate and enhance talent assessment
In a field as complex as the tech industry, knowing exactly what an individual knows and can do may be a very difficult thing to ascertain. An Online Hackathon gives you a unique insight in each candidates skills and abilities. People who will not normally go through skills assessment will gladly put their abilities and methods on display in the quest to solve competition goals. Our automated assessment tool looks at each participant's performance to discover those you will be most interested in. The assessment results come with a variety of statistical information allowing you to make data-driven recruitment decisions.
You not only have ready access to some of the best talent in the industry, you also walk away knowing exactly what each of those people can do when working on a difficult challenge with others in a team environment. It's an excellent real world laboratory for gauging how well an individual might perform working in your company.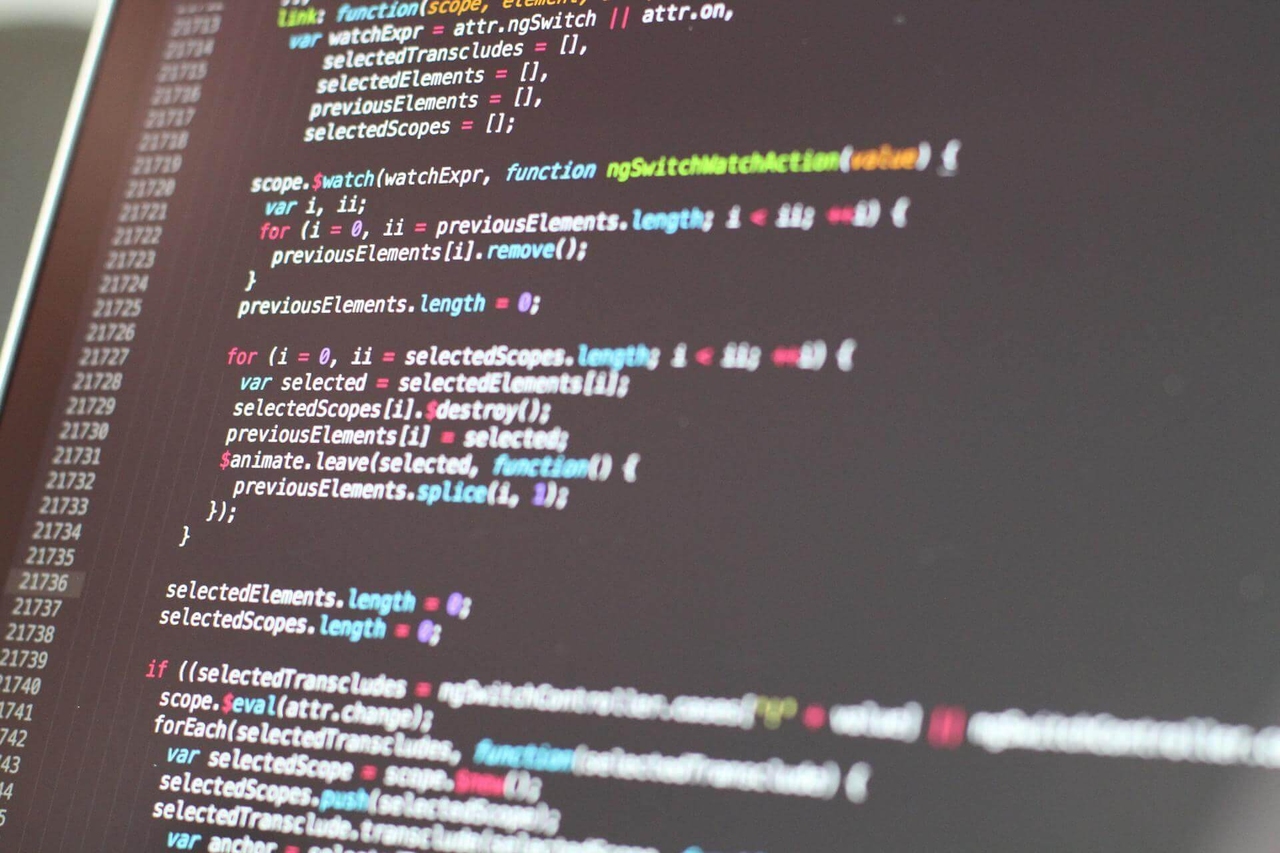 Source: Unsplash
You step front and center before the tech community
Your own Hackathon gets you noticed and talked about. Whereas tech communities generally don't allow job ads, they will discuss Hackathons at length and with great enthusiasm. Because you are the sponsor, your name and mission are known, understood, appreciated, and often backed by a wide swath of the tech community. A robust Hackathon often becomes a hot topic that gets everyone involved and part of a community of individuals with similar interests.
Solve your challenges and create new products
Because Hackathons bring together lots of top talent from many different places, you have the most fertile environment possible for innovation. Your Hackathon can create solutions you can later use in your company. Competition can also bring about new ideas and technologies that can be used in new products you can sell commercially. Very simply, the benefits to sponsoring a Hackathon are extensive. It's generally an excellent investment to have a challenge produced. You get access to exceptional talent, generate visibility and appreciation in the tech community, acquire valuable new solutions, and quite often receive new products you can sell.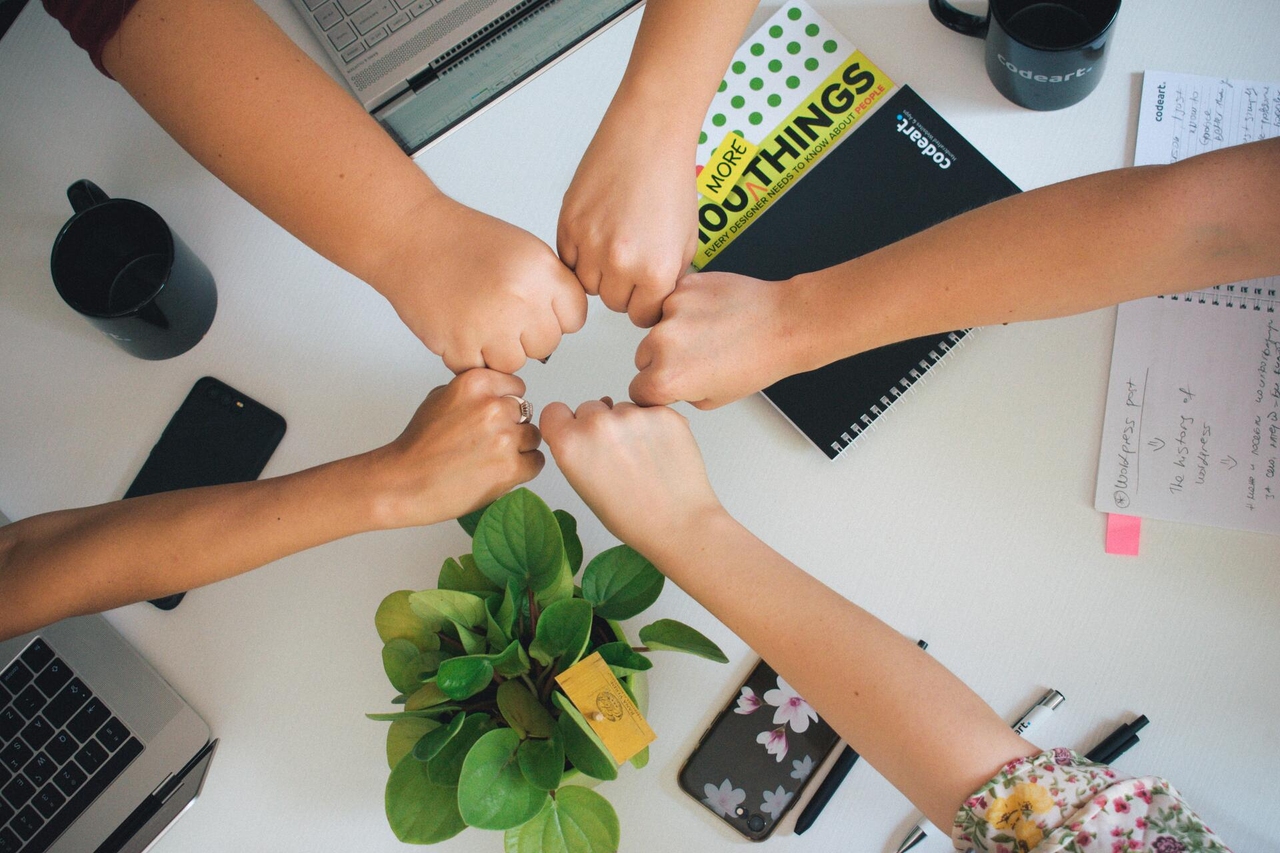 Source: Unsplash
How ChallengeRocket produces a Hackathon
Hackathons have become a tradition all over the world. They provide an opportunity for expression and creativity. Individuals with technical work experience and training can work on their own or join to form teams. They take on a problem or idea and code a unique all-new solution. These can take the form of websites, mobile apps, robots, and more.
Here at ChallengeRocket we create an event that is tailored perfectly to the client's needs. Our first job is to create a rich challenge that will spark the imaginations and earn the enthusiasm and support of the tech community. We have been programmers for a long time and thoroughly understand this world. We don't focus on prizes, but work to generate motivating, inspiring ideas people remember, want to work on, and will talk about for months and years to come. We create, administrate, and monitor every aspect of planning and staging the event. This includes creating a landing page to help publicize the event, giving you a customizable registration form to gather participant details, and access to our tool that assesses the abilities of participants. We can test their skills using the questions provided in our library covering 25 of the most popular programming languages.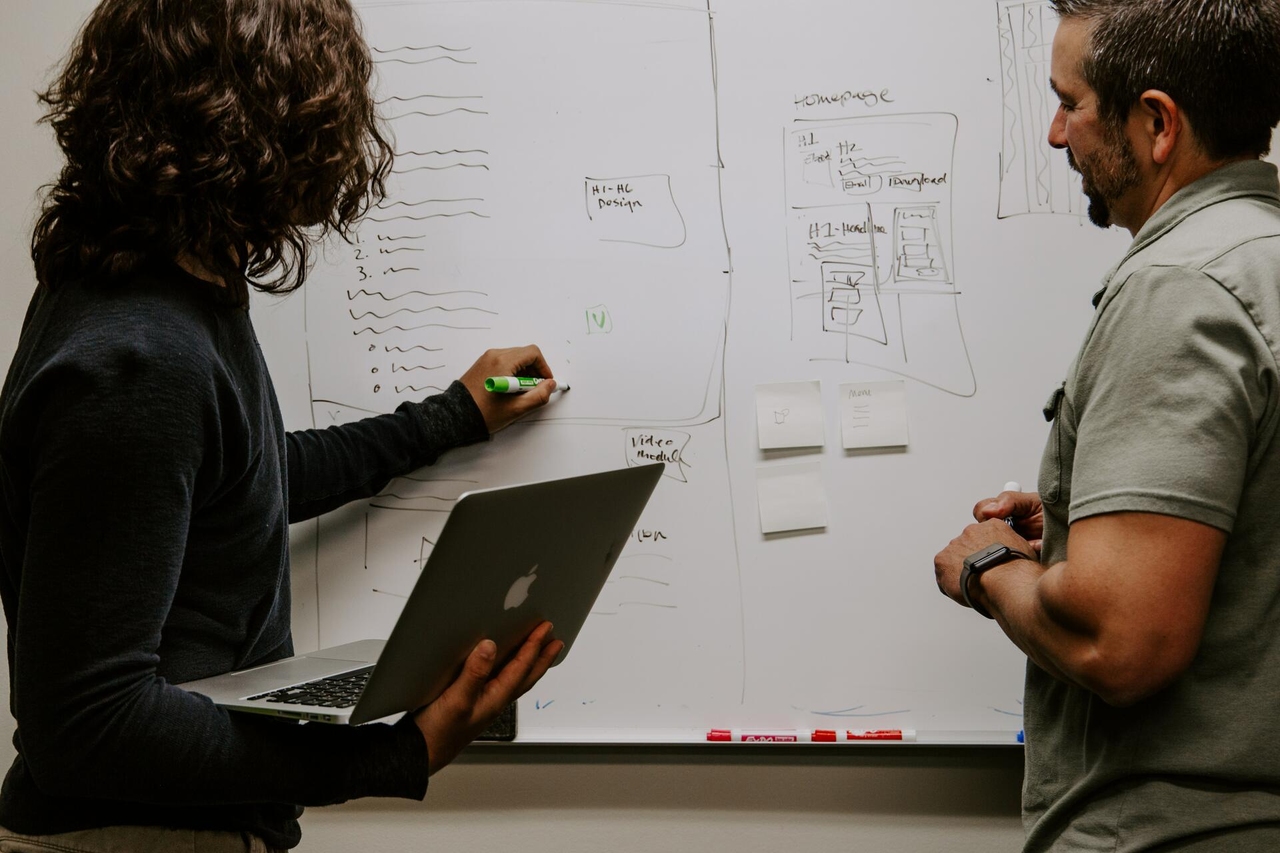 Source: Unsplash
However, we can also create code assignments tailored to fit the theme of the event. The number and complexity of questions in each challenge will depend on your requirements. Hackathon participants use our platform for submitting projects and showcasing them to the public. Fans can comment and vote on favorite submissions. This social participation furthers your brand awareness as friends and colleagues share the experience with one another.
Contact us and let's begin the exciting journey of creating an amazing hackathon with ChallengeRocket!
Creating your big Hackathon success
As you can see, Hackathons can be an excellent vehicle for creating awareness, excitement, and hundreds to thousands of contacts in the IT industry. This is a well accepted and much loved activity that brings the best and brightest right to your door. We are developers who have deep, lengthy experience in Hackathons. We fully understand the worldwide community, know how to organize, administrate, and publicize events for maximum exposure and participation. We bring you outstanding access to top notch talent along with exceptional depth of data on each participant's performance and abilities. For any company who wants to stand far above their competition in recruiting the very finest talent, ChallengeRocket Hackathons are an excellent way to achieve successes. Attracting hundreds of highly skilled and motivated participants to work hard to solve your challenge is a brilliant way to come in contact with exactly the kind of people your company wants and needs.
These real world examples show companies and institutions of all kinds are able to generate buzz and participation in the tech community. ChallengeRocket knows how to position your company and image, design your challenge, and manage the event for best response. You, too, can be one of our big successes. Benefit from the excellent attention from bright, creative tech professionals, exposure to a vast audience in the IT community, and all at an affordable investment that saves you money while achieving impressive results.
Got questions?
Please contact our helpful experts for your no-cost, no-obligation discussion of the many benefits ChallengeRocket can bring to your company. We are always happy to answer your questions. We will create a custom designed online challenge to give you exactly the benefits you want and need.
it recruitment
hackathon
programmers
programming