Welcome to the CEEHACKS Smart Mobility Hackathon Prague 2018 Form a three-member hacking team, pick a challenge and win EUR 5 000 and a number of partner prizes including partnership with SKODA AUTO DigiLab or possible cooperation with utility business services leader ČEZ ESCO.
Why to participate?
Would you like to work, as an intern or startup partner, on the next big game-changing idea for smart mobility? How about partnering with EY Accelerator where selected projects gain access to a unique pool of worldwide expertise? Or how about redefining navigation with global leader HERE.com? Or you might fancy changing the future of electric vehicle industry with your own new company? So get hacking!
Challenges
1. Alternative Mobility (car-sharing, car-pooling, micro transit, ride-hailing, bike-sharing, cycling, walking, incentive schemes, community schemes, affordable transport, total cost of vehicle ownership, connection of suburban areas with city centre, indoor navigation in public transport stations, internet in public transport vehicles, facial recognition, dynamic use of dedicated lanes as positive motivation for participation in sharing economy, blockchain applications)

2. Navigation and Innovative Use of Traffic Data (big data applications, advanced trip planning, taxi and GPS traffic data utilisation, innovative applications for public transport and drivers, real-time transport flow management, dynamic use of dedicated lanes; detection of mobility / transport type when user is on the go – is she driving the car, is she riding a bike, is she on the public transport, motorbike, or is she walking?)

3. Smart use of LORA IoT Platform (sensors in vehicles, charging infrastructure planning and use, smart parking, smart public space utilisation, infrastructure to vehicle communication)

4. Electric Passenger Vehicles (electric vehicles, economic and green driving, decarbonising city mobility, zero emission mobility in suburbs, mitigation of emissions and congestions, route planning to minimise pollution and costs, zero-emission urban deliveries, charging-slot-reservation app: design a charging services app that integrates Google Maps, Google Calendar and Google Pay for easy and convenient charging; mining of customer charging data: design an application using association rule learning algorithms processing customer & charging data to improve future e-mobility services/products)

5. Business Fleets (tools helping users decide when to use electric vehicle and when it does not make economic sense compared to conventional fuel vehicles, innovative solutions for optimal fleet utilisation, machine learning systems for predictive fleet maintenance, consolidating deliveries into a city, optimal charging, optimal staff planning, electric vehicle simulation app for conventional fuel vehicles, electric vehicle pool optimisation, vehicle booking app for users based on the state of the vehicle, e.g. charging level and milage, innovative solutions for optimal fleet utilization, machine learning systems for predictive public transit fleet maintenance, consolidating deliveries into a city, to make sure vans are full, optimal charging, optimal staff planning)

6. Electric Buses in Public Transport (tool for conventional fuel buses operation evaluation for the purposes of their replacement with electric vehicles, charging network planning and optimisation, environmental impacts)

7. Autonomous Vehicles (artificial Intelligence, sensors, vehicle to vehicle communication, accident prevention, data security)8. Smart Tourist Mobility(connecting driving in cities and countryside with tourism and history)9. Smart urban logistics(optimal planning of warehouse locations, efficient utilisation of warehouse space and delivery infrastructure, alternative courier services, courier-sharing ("uber" of courier services), smart pick-up points, last-mile multiple-service integration, real-time monetization of returned goods)10. Content(entertainment for driverless journeys, innovative use of the steering wheel, seats, windows and othr parts of vehicle interiors, augmented reality, gamification of journeys, personal psychological and heatlh diagnostics)11. Smart Vehicle Inspection(vehicle parts life cycle detection, e.g. filters, tires, catalyst, and their automatic replacement, vehicle-to-infastructure communication regarding bumbs in roads, broken lights, slippery roads etc., vehicle age or damages scan, fraud detection, computer vision, sensors, artificial intelligence)12. Smart and Happy Children(new ways to keep children happy while on the road)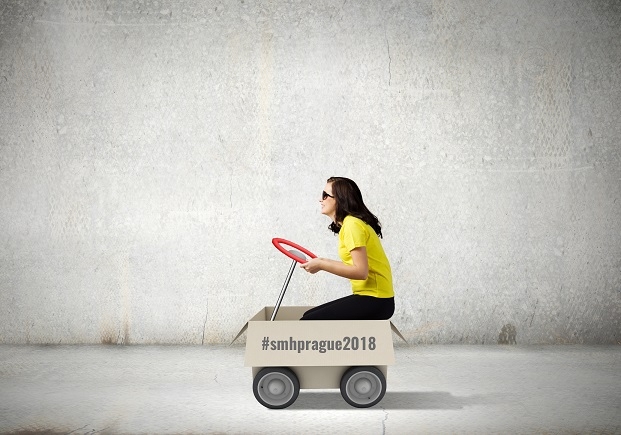 Additional information
For more details click the button 'I want to participate', then 'Show details'. Find out more about hackathons in our hackathon section.