#HackTravelLabs - Ryanair Hackathon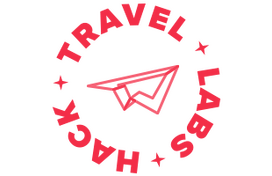 prize pool
8000 PLN (value of flights)
gross
May 12 - 13, 2018 22:00 CEST
How much does it cost to participate?

Nothing! There is no entry fee necessary to enter this competition.

How can I apply?

Sign up using the registration form on the ChallengeRocket platform.

Who can participate in the competition?

Everyone who is at least 18 years old and is in full legal capacity to act. To participate in the hackathon it is required to read the Terms and Conditions and agree to them during the application. 

What is the main prize in the competition?

The main prize in the hackathon is a flight to chosen destination.

Do I have to know how to work with API to participate?

No, you will work in the team of people of different specializations. The most important is to have an idea.

Where can I find a teammate?

During hackathon you will be assigned to a team if you don't have one at the moment.

Do I need to bring my laptop?

Yes, it will be necessary to have an own equipment during hackatgon.