Guide for beginners - hackathon

Software development is undoubtedly the profession of tomorrow that's making an impact today. Computers, internet, smartphones, all play a big role in everything we do, and programmers are behind those goods. You dream of coming up with the next big thing but don't really know where to start? Why don't you try hackathons? Let's take you step-by-step and explain the idea of hackathon for beginners.
As an aspiring creator (yes, programmers are artists after all) you're eager to try new things, do what it takes to stand out from the crowd. Maybe you've heard about a local high school hackathon, maybe you've read about them on the internet. What matters is that you're curious and we're here to provide the answers. How do you go about participating in a hackathon? What to expect and what to avoid? Grab a cup of your favorite beverage, relax, and enjoy this piece.
What's a hackathon?
Before we begin giving you the best of our tips, let's first explain this concept, shall we? A hackathon is a competition predominantly aimed at software developers, engineers, designers, and those who fall somewhere in between these categories. At least that's how those contests have started their history, as these days the demographics they are targeted at is much, much wider.
Source: Unsplash
The name comes from a combination of "hacking" and "marathon", but you shouldn't expect to see spectacular scenes of people breaking security mechanisms of global corporations. Here "hacking" refers more accurately to the nature of organized chaos that these events entail, throwing ideas together to form a concept.
A hackathon can be held both online and onsite, and depending on which variant is being chosen that will influence the duration of such event. An online one can last anywhere from a few days to few months, while an onsite competition will usually take place over a weekend. Since these are a form of a competition, participants should expect prizes, be it monetary or as gadgets.
Where to start?
Depending on where you are you should look at some entry level challenges, like hackathon for high school students, if you're eligible. Otherwise hackathons with small prizes will automatically mean lower skill level required to be competitive, which might be your shot to get started. Fortunately, there's always the option to go online, this way you have the access to a plethora of various competitions ranging in difficulty, which means you're bound to find one that fits your needs.
What to expect at a hackathon?
If we're talking onsite events, expect a lot of people around you. Considering they all are there for the same purpose as you, that's your chance to make new friends, work on your communication skills, and start networking. You never know what valuable contacts you can gain that way.
If you're attending alone you will most probably have to form a team ad-hoc, so make the best of the time before the competition starts, look around, talk to people and find the best teammates to ensure victory!
What to do?
Start coding! That's the main reason you're attending a hackathon! You need to be prepared for a lot of unexpected problems to arise, mainly because of tight schedule, as well as natural human mistakes.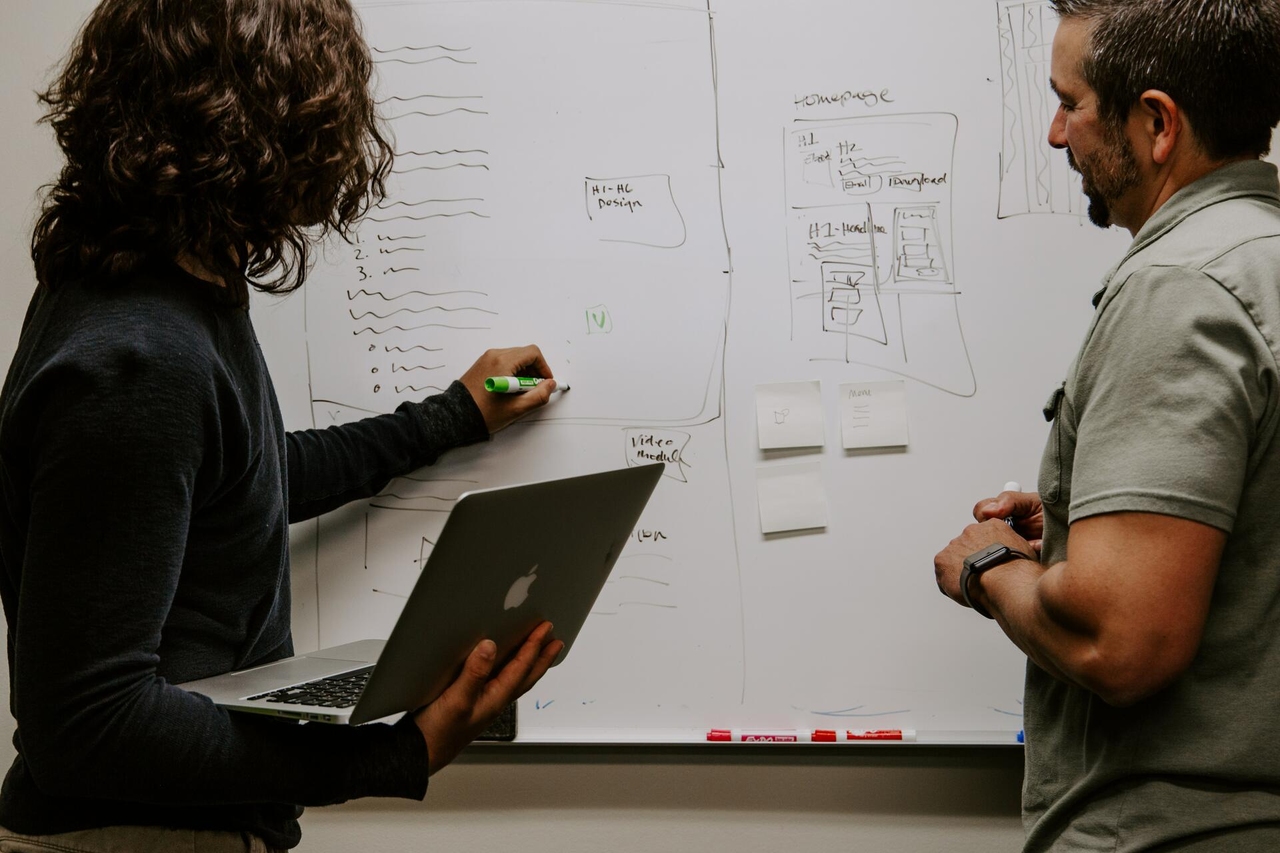 Source: Unsplash
This hackathon beginner guide won't prepare you for everything, but we can assure you, problem solving is a skill worth more than anything else during those challenges. If things go bad there should be a panel of mentors available for you to ask some questions and hopefully resolve your issues. Expect to take breaks, talk with other participants, have moments of both frustration and enlightenment. If you're a competitive one, this should be a whole lot of fun!
What not to do?
This should be obvious, but we'll state it anyway. Don't cheat. Ever. Just like every competition, hackathons take the fair-play spirit very seriously. You can read more about that in our article: Playing fair at hackathons. If you find a solution to your problem on Github it might be tempting to just copy the whole thing, but the code you present is supposed to be yours!
On the other hand, the fact that you're the author of the project is not everything. If you know the goal of the hackathon in advance you can't actually complete working on the solution before the event begins. Sure, you can plan, but unless the rules state otherwise, you need to start your work at the hackathon.
That's it! Our guide to approaching a hackathon for beginners is over and now it's time for you to start coding! This is just the beginning, the full of amazing contests is ahead of you. Check out hackathons and coding challenges on our website, we hope you find many that you wish to participate in! See you soon?
hackathon
programming
programmer
coding challenge