How To Reach The Next Level? Take Part In IT Events This July 2019 [Overview]

The IT industry never stops developing as it continues to offer ever more exciting events. As usual, we've prepared an overview of hackathons, code practice and online creative challenges for you, as well as a vast range of conferences in different countries. Feast your eyes on our highlights of events taking place in July 2019 and you'll have every reason to be buzzed this summer!
Hackathons
"Klaatu barada nikto!" If you are big into robots, attend ENRICH 2019 - the world's first and only robotics trial that places you in real-world risky scenarios in order to put you to the test. The organizers of this very special event create a full-blown Hazardous Materials Incident Response Operation – including finding real radiation sources, mapping challenging environments and/or manipulating radioactive material; all to save the world from its dark fate! What do you say? Will you rise to the challenge? Remember to register in advance to become a participant!
Prizes: Special awards for three best performances.
1-6.07 - Hackatrain (Amsterdam, Netherlands → Berlin, Germany)
This is the fourth outing for this, the most unique hackathon in the world! Take your team on a fascinating trip starting in Amsterdam and ending at Europe's coolest technology festival Tech Open Air in Berlin. All along the way, you will be... guess what? Hacking! Uniquely, you will actually start the coding competition on the train and then present your ideas in front of the judges on reaching your destination - Berlin. This event is related to the area of Autonomous Vehicles and focuses on AI and IoT. Are you ready for Europe's Fastest Mobility Hack?
Prizes: Unannounced right now - keep visiting the hackathon's official website to stay updated!
Hackathon London Fintech Week 2019 is organized during a massive conference related to FinTech. In the previous edition, the organizers hosted participants from 44 countries! All developers, business analysts, designers, VCs, executives and learners are welcome. Register today and be a part of this international event with FinTech representatives from around the world!
Prizes: Will be announced soon.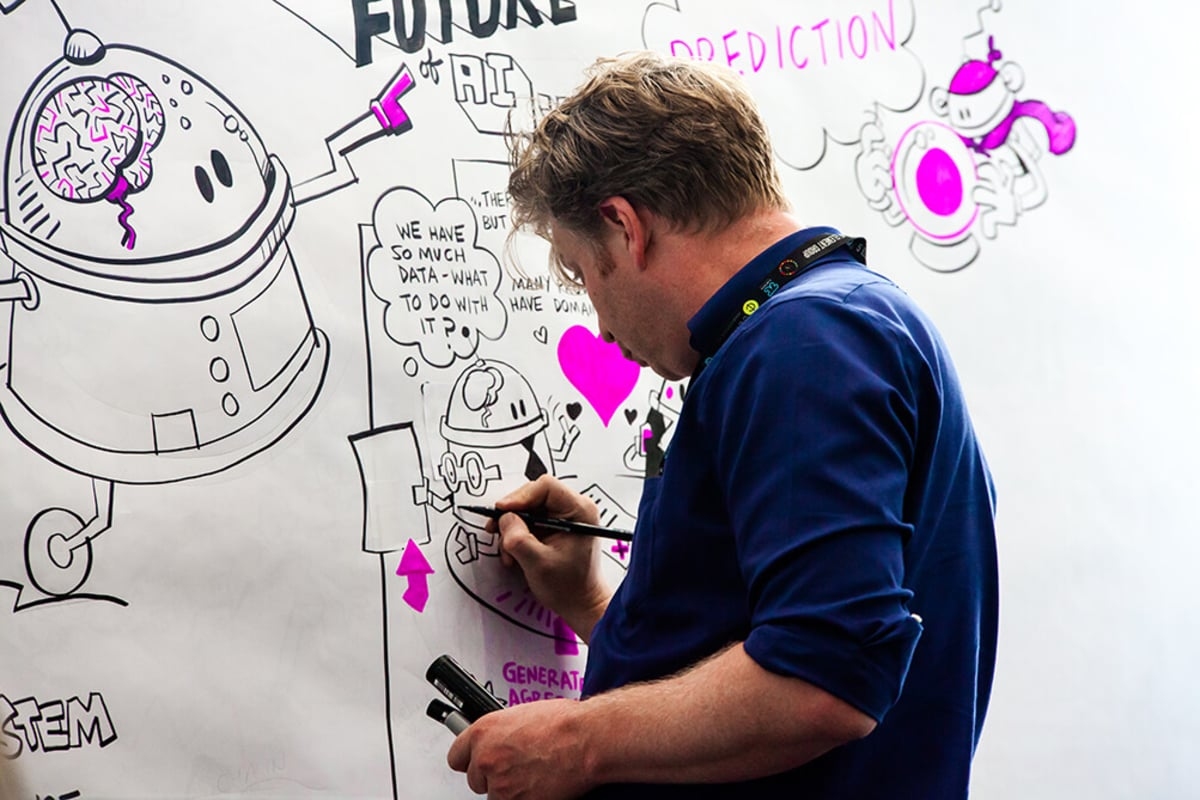 Source: London Fintech Week 2018
Online creative and live coding challenges
Love helping others? Helping others with mental health issues is your focus here. The Priority Health Innovation Challenge is looking for someone who can raise the hopes of people wishing to access mental health assistance, addiction services, and home and community care. Let's contribute to generating real innovations in health priorities and make this world a happier place!
Prizes: $400,000.
Are you keen on film making? Brilliant! NASA and the Houston Cinema Arts Society have prepared a challenge just for you! All you need to do is prepare and submit a 10-minute (or less) video inspired by actual NASA footage. Sounds out of this world? The best part is that you may even get your film screened in front of the renowned director Richard Linklater! So, 'Lights ! Camera ! Action!'
Prizes: $26,000.
STOP! Always paying close attention to transportation and traffic control devices? You are in the right lane because we are going to direct you to the Traffic Control Device Challenge. The organizers aim to devise road safety solutions where you will need to focus on designs for autonomous traffic control to boost work zone safety. Caution! Don't speed past this challenge!
Prizes: $2,000.
Source: Tenor.com
Grab your chance to take part in the Nordea Java Challenge. Check out your skills in Java and let Nordea - the best-known bank in Northern Europe - uncover your talent. The deadline for registration is July 11, so be quick!
Prize: 15,000 PLN.
Code practice challenges
This time, these challenges are all about numbers but luckily you can choose any programming language you like to complete them. Check out the challenges below, and then do your best to find yourself at the top of the leaderboard!
In this task, you are asked to find the smallest positive number from the given array. Pretty easy, right? Simply complete this challenge and add 50 more points to your total score!
Prime or composite? That is the question. If you've forgotten the difference here, it's probably time to refresh your maths knowledge and jog your memory. All you do is check if the given number is a prime, and answer 'True' or 'False'.
Source: Tenor.com
The next maths topic which deserves revision is 'expanded forms'. In this challenge we ask you to present the given number in an expanded version. So, let's say: 486; is it like '48+6' or '400+80+6'? Let's see!
Are you a whizz at exponentiation? Don't worry! We are not going to test you on huge exponents like 8, 15 or 22. Maybe 2 will be enough for this task. Do you remember which exponent to 2 gets you to 256? Amaze us with your skills and check you got the right exponential result!
Conferences
If words such as Lean, Agile and Digital are not new to you, take part in the Best Practice Day 2019 conference with 400 corporate decision-makers. Gain knowledge from more than 30 renowned international experts and get familiar with more than 20 case studies. We strongly encourage you to be a part of this conference on sustainable transformations, leadership and working methods.
London Fintech Week is a conference happening for the 6th time. Attend this event to discuss the white-hot developments in FinTech and explore one of the world's leading financial ecosystems with 400 delegates from 50 countries and over 2,000 participants. The conference gathers key influencers and decision makers so there's no better place to learn about the bleeding-edge innovations in Fintech.
8-11.07 - RISE Hong Kong (Hong Kong, China)
Have you ever dreamt of meeting leaders from the world's biggest companies and most exciting startups? Fly into Hong Kong to listen to their stories at this event where you will get the chance to rub shoulders with hundreds of influential investors - and maybe have a word with them about your project. Don't hesitate, join this conference!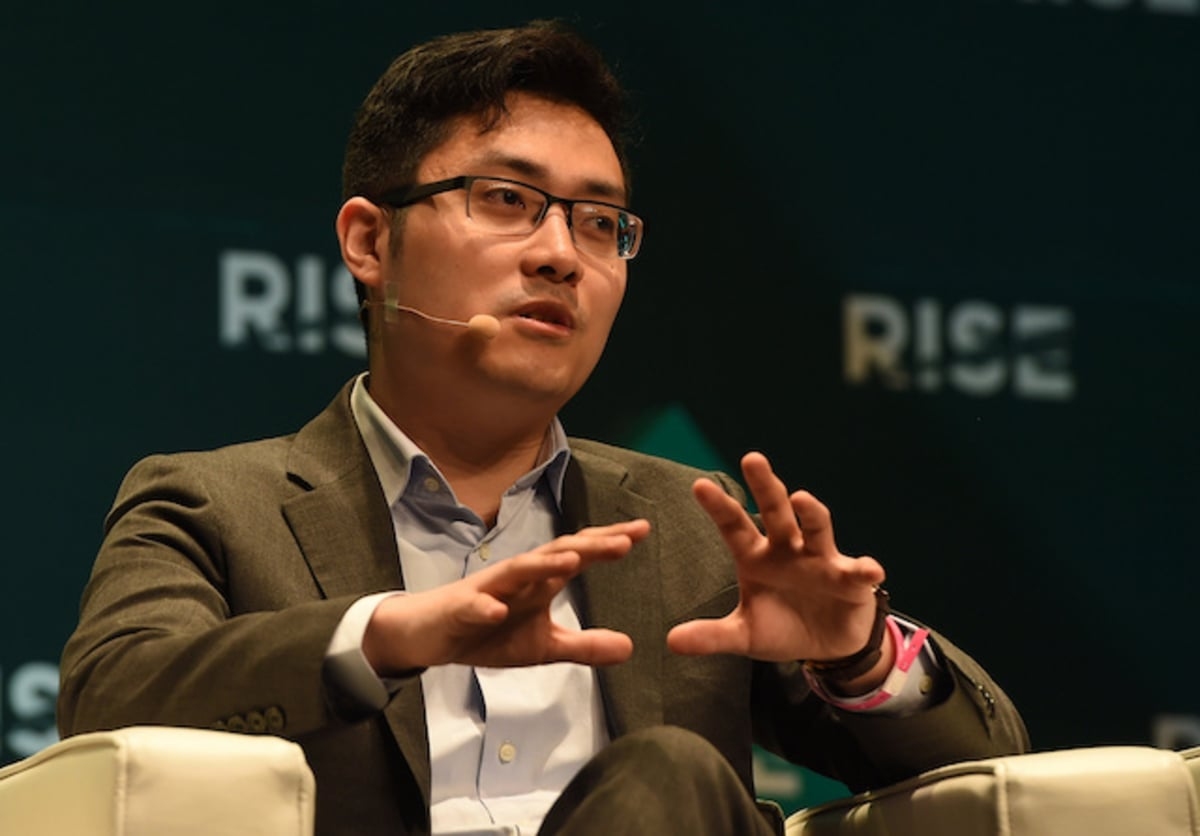 Source: RISE Hong Kong
11-12.07 - SRCCON (Philadelphia, USA)
Would you like to immerse yourself in an ambient environment surrounded by a variety of conversations, workshops and practical challenges regarding new technology? Take part in SRCCON and dig into complex problems which arise around technology and data along with 300 other participants. Meet, network, and enjoy!
16-19.07 - ÜberConf (Denver, USA)
A 4-day conference with more than 18 topics in the spotlight. What say you? Sounds exciting, amirite? If you are intrigued, attend ÜberConf where you can discuss the top technology trends, languages and their frameworks. That's not all - you'll also learn about the best agile practices and understand how to build winning teams. Register now and take your seat among the best project leaders and developers.
23-24.07 - Summit EOIF (Warsaw, Poland)
Are you always wondering how it might be possible to improve company management and actually automate it? Here's your invite to Summit EOIF where leading company representatives will show you their most recent solutions and state-of-the-art tools. This event will connect the needs of suppliers and recipients, all of whom are looking for greater innovation - feel welcome!
Source: Tenor.com
OK, what's your decision? Perhaps take part in a summit in Poland, or how about attending a hackathon in UK? Or who knows? Maybe you could do both! Choose events which best suit you and experience a higher level of professional development!
Still not satisfied? Take a quick look at the upcoming challenges which we have! We encourage you to join our Facebook groups where we inform our community about events taking place worldwide and in Poland. Maybe you are interested in what was happening back in June? Read overviews prepared by us on the blog and keep visiting our platform to stay updated!
hackathon
conference
programming
programmer
it
technology