NVIDIA® Jetson™ Developer Challenge has come to an end. Where can AI take us?
Photo: Raffaello Bonghi, Panther
NVIDIA® Jetson™ Developer Challenge has come to an end and we couldn't be happier. Months of planning, over 2000 (yes, over two thousand) participants from 79 countries and it's all over now, submissions are closed. Now it's time for the public voting, so go vote for your favorite project(s). Here's a recap of the Challenge and next steps. so why don't we take a nice stroll along the road that led up to this point so we can refresh your memory a bit. Sounds good? Then let's go!
What was NVIDIA® Jetson™ Developer Challenge about?
NVIDIA, a giant from Silicon Valley, leader in the field of Artificial Intelligence, decided to push forward with their mission to make AI a part of our everyday lives, and rightly so. To help kickstart this plan they organized a challenge to understand how developers utilized the Jetson Developer Kit™ or modules as the brain of the projects. Naturally, the focus was to use Artificial Intelligence and Deep Learning to improve any of the existing areas of life, be it in robotics, transportation, healthcare, security and so forth.
To complement their hard work, winning teams will be awarded an expense paid trip to GTC in Silicon Valley, California, a total of $23.000 in cash, NVidia Titan Xp GPUs, NVIDIA Jetson TX2 Developer Kits and deep learning institute training.
What's next?
Now it's time to vote, you are a part of the jury, your voice matters! You have until March 4th to decide which project is your favorite, which one you want to see receive the Public Choice award! All you need is a completely free account on ChallengeRocket.com and you can start voting for any and every submission that you found interesting. Make an impact today! Now let's remind ourselves what exciting submissions are eligible for votes.
What were some types of the projects that caught our eye
We want to thank everyone that registered and submitted to the Challenge. While we have no favorites, there are some cool projects that we would like to highlight their use case to give you a general idea of the achievement and ambitious work by the participants. Harnessing the power of AI teams of talented people focused on security, aiding impaired people, and automation systems.
When fighting wildfires, timing is of the utmost importance. In the United States, the reoccurrence of forest fires is a huge problem that affects homes and even the loss of lives. Any solution, any kind of aid for firefighters in that regard is invaluable. Be it an autonomous drone or a stationary unit, we've seen systems for wildfire detection submitted to the Challenge.
Environmental pollution is a major concern of all humanity, we share our planet together and should all act towards cleaner surroundings. With this philosophy in mind teams had submitted projects incorporating AI in autonomous devices collecting waste, as well as in an intelligent waste sorting system in offices. Recycling is equally as important as cleaning up, and those projects contribute to this extremely important cause.
People with various kinds of disabilities suffer from being a part of regular social life due to being physically impaired. An autonomous mobility scooter seems to be a perfect solution for people suffering from such kind of disability. Visually impaired individuals can also hope a better future thanks to AI combining a camera and text emulation software to describe the surroundings, thus aiding a person's sense of sight. Technological advancements to help those in need, just like these projects do, are what says we as a species deeply care for one another.
There's much more to explore than what we just described. After all, there are 97 projects that you can read about, which we highly encourage you to do.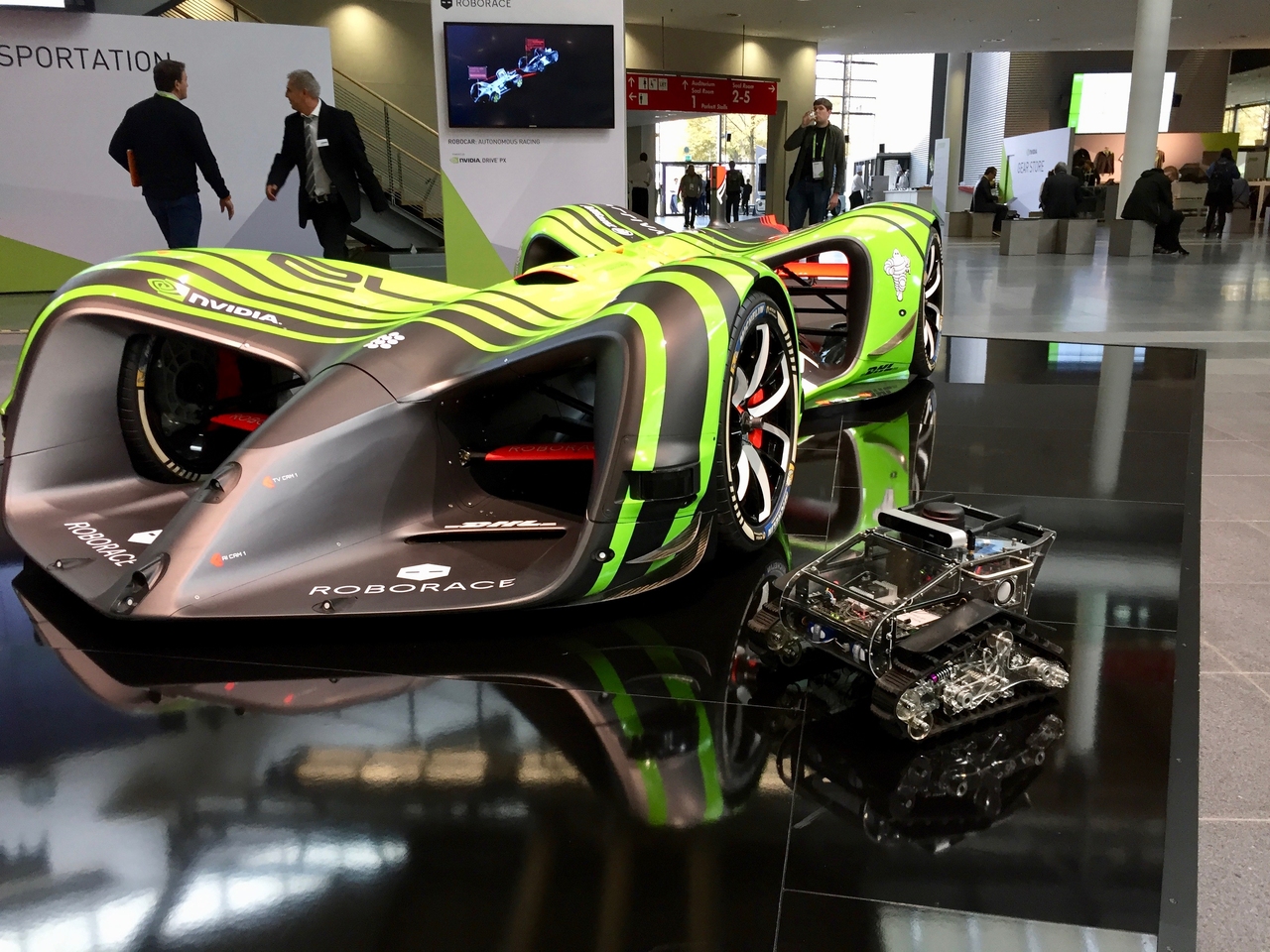 Photo: Raffaello Bonghi, Panther
How it all went down
The challenge was made open for submissions on October 23rd, 2017, every interested person or team could submit their project, and there were a lot of them. 97 accepted projects, 2369 participants, 79 countries. Those are some impressive numbers. For nearly four months the submissions had been coming in to us making us more excited with every new project. Finally, on February 18th the contest was closed for submissions which brought us to the point we're at now. It is time for all of you to vote for the best, most exciting, revolutionary projects showcased on our platform.
Be sure to check back to see the winning teams.
I want to be a part of a similar challenge!
Even though the NVIDIA® Jetson™ Developer Challenge has ended, you can still take part in other exciting hackathons. Take a look at our list of hackathons and pick one for yourself! Our platform is open for everyone so go and sign up for a hackathon today!