Connecting CEE Talent and Japanese Companies: the first Polish-Japanese Tech Forum case study

On December 6, 2022, the first edition of the Polish-Japanese Tech Forum took place in Warsaw. The event was organized by the Ministry of Economy, Trade and Industry in cooperation with Mynavi Corporation and ChallengeRocket.com. The forum provided an excellent opportunity for networking and fostering collaboration between Japanese companies and Central and Eastern European talent.
Quick Facts
When: December 6, 2022
Where: Warsaw, Poland
Participants: Over 150 participants, including representatives from 15 top Japanese companies and students and graduates from Polish universities
Organizers: Ministry of Economy, Trade and Industry, Mynavi Corporation, and ChallengeRocket.com
Special guests: Ambassador of Japan to Poland, Director, Technical Cooperation Division, Trade and Economic Cooperation Bureau, Ministry of Economy, Trade and Industry (METI)
The Objective
The main goal of the event was to connect talented individuals from the CEE region with Japanese companies. In addition to facilitating recruitment efforts, the event provided a unique platform for networking, cultural exchange, and exploring topics related to Japanese work culture.
The Solution
ChallengeRocket offered a comprehensive preparation and coordination of the entire event. In addition to taking care of the on-site organization, we also managed the online presence of the event. ChallengeRocket was responsible for the creation of a dedicated event landing page and a comprehensive participant registration system.
As part of the event, a coding competition was held, attracting the attention of many skilled participants. We handled the preparation and execution of the Online Hackathon, which included preparing programming tasks, providing technical support, verifying results, and selecting the winner. Moreover, ChallengeRocket took care of preparing all the branding materials, promotional campaigns, and formal part of the event, ensuring a consistent and well-organized Forum.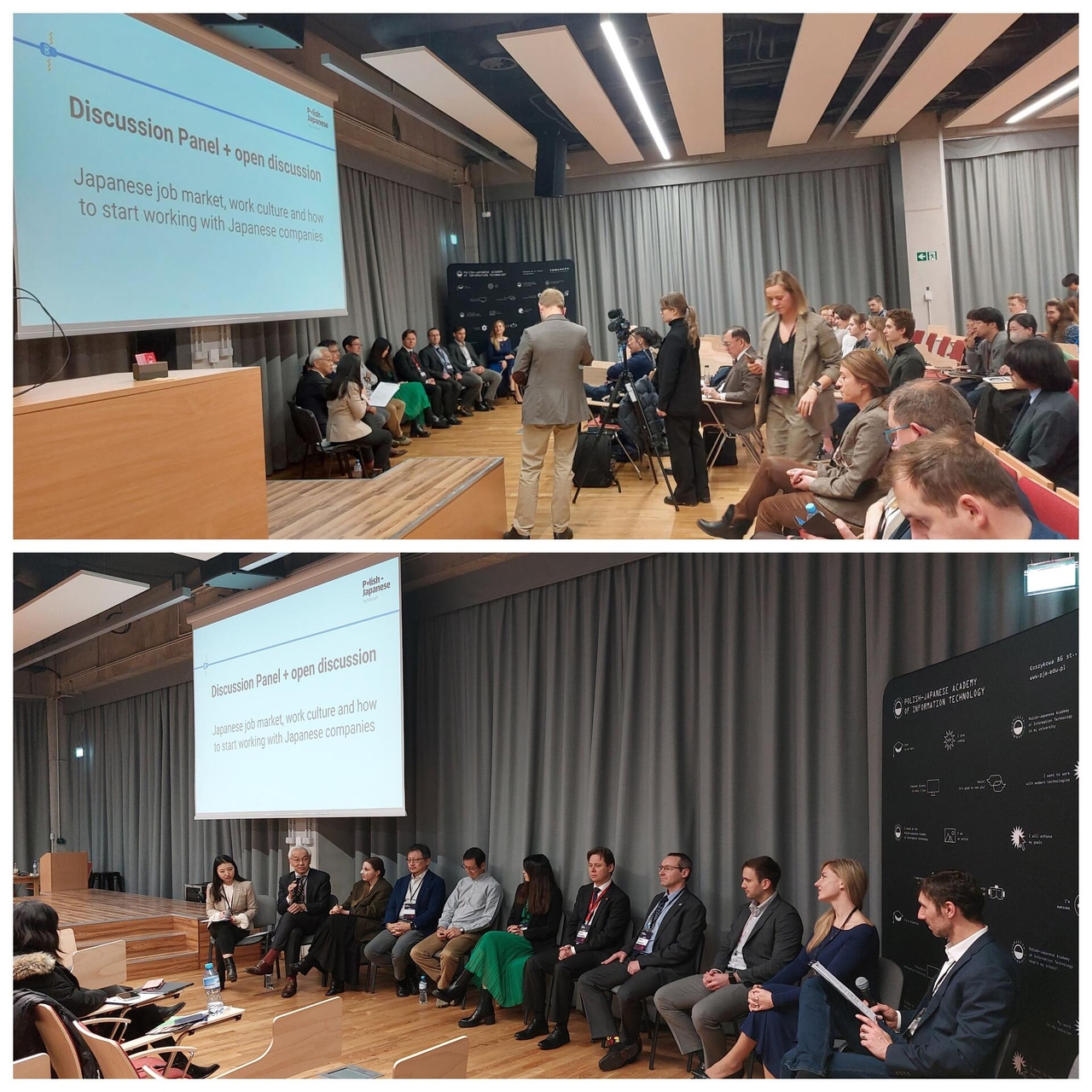 In addition to the overall organization of the event in Poland, ChallengeRocket also supported the Romanian edition of the Forum. We took care of the organization of a similar online challenge and supported the Romanian team in creating visual identification, as well as providing a landing page with a registration system.
The Results
The Polish-Japanese Tech Forum success in numbers:
Almost 150,000 total ad impressions online (Google, Facebook, Twitter)
Over 20,000 views of the event's official website
Over 150 participants
1 hackathon winner of the trip to Japan
Networking opportunities between representatives of top Japanese companies and CEE talent
Insightful discussion panels exploring various topics related to job market and career opportunities in Japan
What's next?
The Polish-Japanese Tech Forum has set the stage for future collaboration between Japanese companies and CEE talent. The next edition of the Polish-Japanese Tech Forum is already in the works, promising more networking opportunities and insightful discussions. Join us in Krakow on October 16, 2023 - more details soon!
Want to know how you can organise a similar hiring event/hackathon with us? Explore our unique, comprehensive solution and find out more! Contact us using the form below to get more information.
polish-japanese tech forum
hring event
case study