Discover our hackathon ideas, you can't miss those

As a business owner your goal should be growing your company, broadening the horizons and, by extension, gaining heaps of new customers. Aside from your regular forms of marketing like TV and internet ads, you should consider organizing a hackathon to start appealing to other demographics as well. Taking up such a challenge might be daunting, not only from the perspective of organization, but also due to the need of that one perfect idea for the main theme of such event. Seeking inspiration is never something to be ashamed of, we're glad to have you here, so enjoy this compilation of hackathon ideas!
Enjoy the show, develop for entertainment
It is no secret that internet today is all about content creation, and, by extension, entertainment. Be it show on Netflix, a series on YouTube Red, or a livestream on Twitch, content is everywhere, so why don't you try and touch that area too and have some fun? Chances for a new extremely successful content platform to emerge from your hackathon are rather slim, but statistically it's always possible as there will be hundreds of talented, creative people attending your event. If not for a new platform, there's always an occasion for an unsolicited redesign of an existing service that can break some new grounds, Behance has tons of examples of such projects. If anything, you can always find potential new employees that way.
OK, maybe you don't want to dedicate a whole hackathon to content platforms, but you are still interested in the field of entertainment? There's just the thing for you. Mobile games! Developing a fully fledged PC game might be too far-fetched for a hackathon, but mobile games are completely different in that regard. Most of the time when people play on their phones all they want is a simple, basic even, time consumer for when their bus is late. Remember how successful Flappy Bird was? Duration of a hackathon is a perfectly reasonable time to make a game of such kind. Endless runners are extremely popular for those two reasons, they aren't difficult to make, and users find them very engaging. Obviously this is just one example, during your hackathon project ideas for such games will definitely be surprising!
Create for profit
There's nothing wrong in attempting to gain from the event you've been working on for months now, and a great way for that is to have a product to sell to other businesses. You can source such project from the contestants. The main reason developers and designers participate in hackathons is the chance to win, be it money or prizes. You can diversify the reward by offering a contract for the winning team, which will be connected to you acquiring the winning project.
Focus on banking! Financial institutions like that offer services used by majority of the population, competition is fierce in that field, so any way to get ahead and attract the customer is crucial. Why not offer a beautifully designed mobile banking app for one such institution?
Hotel business is equally as competitive and widespread as banking, so aiming for solutions that might interest CEOs of this sector might prove beneficial. A system of motion sensors that can detect the guest entering the room and turn on the lights, heating, and even start playing music on a per-room basis will definitely turn some heads.
Maybe try tackling the healthcare system. An app for making appointments with your doctor that has an integrated chat for patients to be able to consult their health tests and condition is one example of what could be achieved in a hackathon with this theme. How about a Tinder-like system for choosing doctors? Patients could quickly decide which specialist they want to make an appointment with in a convenient and quick way.
Connect coding with transportation
Tesla's Autopilot is the best example of how cars and software can be made into an inseparable entity that works in perfect harmony. It's unreasonable, to say the least, to expect that any team would be able to create anything near as functional and sophisticated during a hackathon, but that doesn't mean our four wheels can't benefit from yet another technological aid.
A weather service combined with maps can give drivers warnings on upcoming difficult road conditions in real time as well as for the whole trip beforehand. Maybe a system spanning across the whole net of cars? An elaborate solution incorporating AI to identify dangerous behavior of drivers based on vehicle movement being tracked using cameras in all surrounding cars could help police forces localize and stop such individual before an actual accident takes place.
Improving safety on roads should be of everyone's business, we all use cars and roads, and with such a noble goal your event will surely be recognized by many. Now, how's that for a hackathon project idea? For more inspiration on how AI can be incorporated in our everyday lives check out NVIDIA® Jetson™ Developer Challenge!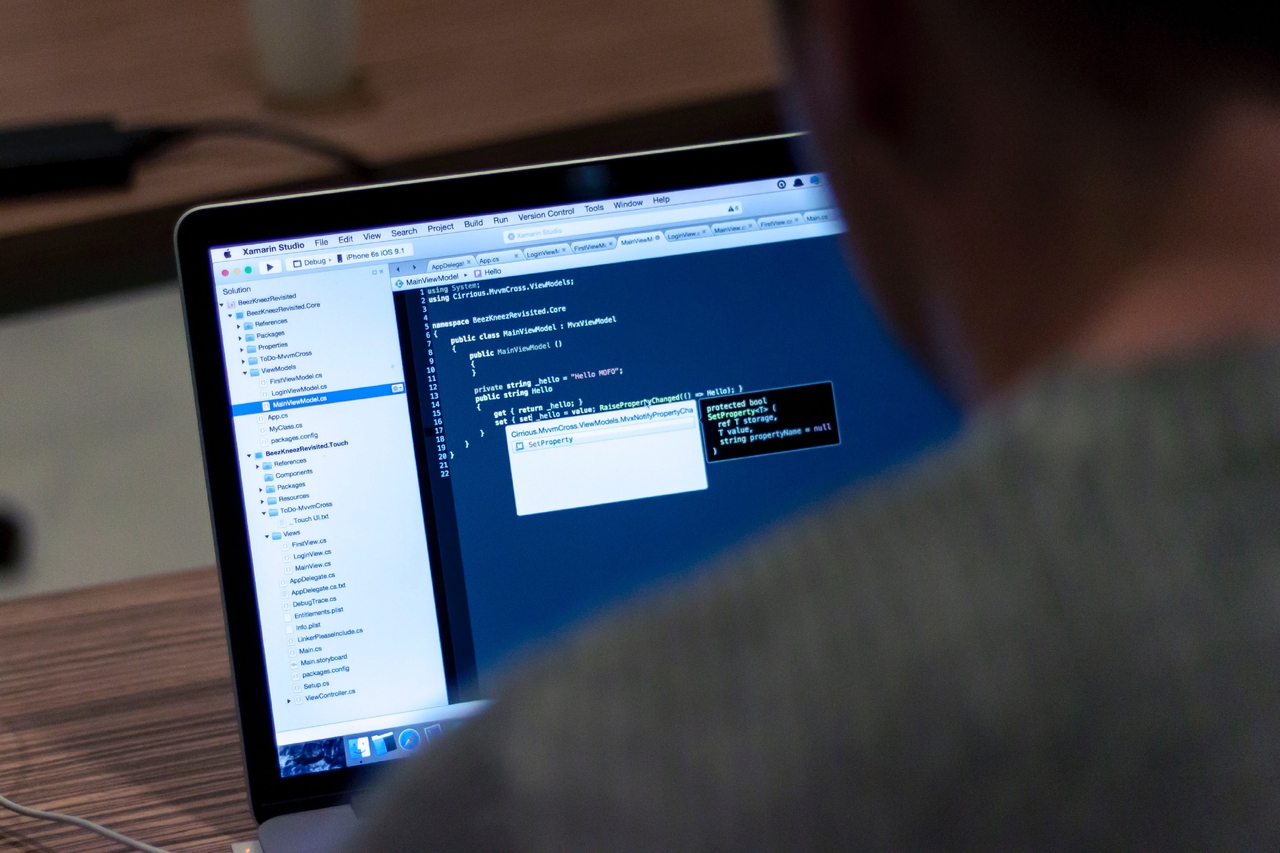 Source: Unsplash
Give back to the world
Hackathons are all about building brand image from the organizers' perspective, it's an elaborate promotion campaign, but it doesn't have to end here. You can make a positive impact on the world around you. There are hundreds of causes you can contribute to, and when organizing your hackathon ideas for those are all here, you just have to pick one. Sure, you can always focus on an area that benefits your business, but nothing really improves your reception among the public than doing something to help the others. Numerous non-profit organizations around the world work everyday to improve our lives or help those in need, why not help them this time? Focus your hackathon on developing tools that can be used by hospitals, charities, or organizations like Mozilla Foundation or Wikipedia.
You can also focus on education and all the tools related to this field. Many underdeveloped countries face the problem of understaffed schools, or insufficient number of those educational facilities in general. Set a goal to build an app or a computer program that aims to aid teachers in those countries as well as enables homeschooling for those who have access to the internet. Only by collaborative efforts like this can we move forward as a species.
What about helping farmers? They are the unsung heroes of our world, without their work there would be no food on our plates, it's really only fair if they get some appreciation, and what better way to show it than by building tools that can make their lives and jobs easier? Possibilities are endless, you can set the goal of your hackathon to use Artificial Intelligence to manage a system of alerts about weather hazards, provide information on when harvesting is most fruitful, or when it's best to plant various kinds of seeds. You can even go as far as to suggest developing fully autonomous vehicles to take care of all those propositions.
Target a specific demographics
If you need some unique hackathon ideas, this section should interest you the most. You can be creative with the what, but not many try to experiment with the who. Who can you specifically invite to your hackathon to make the event stand out?
An all-female coding challenge is definitely rare to come by, so why not fill that space? Gender gap in tech industry is being addressed more and more with each day, and rightly so. We ourselves also decided to join this discussion, but there can never be enough dialogue in regard to female employment in STEM fields. You can help fight for equality and organize a hackathon like Anita's Moonshot Codeathon or AthenaHacks 2018.
Inhabitants of impoverished areas are often being left out of the possibility to start a career in technological fields. You can help them by giving a little push in this direction and organize a hackathon with entry-level challenges so that everyone has the chance to successfully submit the project.
If we're talking about little to no skill required for participation there's always one of the biggest demographics there is, namely, children. At young age learning comes most naturally, which means even if your little participants haven't touched any code in their lives before, chances are they will do quite well in a hackathon organized specifically for them due to their natural ability to adapt to new challenges so quickly.
Ending thoughts
Out of all proposed hackathon ideas there's bound to at least one that caught your eye. To make the most out of your event you need a creative approach and we hope you found your source of inspiration in this piece. No matter if you decide that you want to help a charity, contribute to the world of entertainment, or teach some children how to code, we can help you organize that! Click the link and get in touch with us now, we'll be waiting for you!