This Challenge is completed
Rockwell Automation
C++ Challenge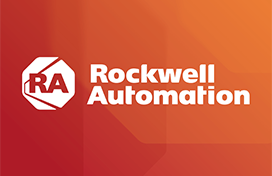 prize pool
PLN 17.000
Dec 21, 2018 - Feb 21, 2019 23:59 CET
Who is the Organizer of the Challenge?

Rockwell Automation is the largest company in the world that is dedicated to industrial automation and information. They improve communication among machines, processes, plants and the supply chain that allows key decision makers to operate more flexibly, aiding productivity. You'll find more information here.

What is code challenge?

Code challenge is an online competition which includes some test and coding tasks (you will solve a given problem by writing a code directly on ChallengeRocket platform).

Can both individuals and teams compete?

No, only individuals can participate in Rockwell Automation C ++ Challenge.

Who can participate in the Challenge?

All great C++/C developers eager to test their skills are invited to participate individually in Rockwell Automation Challenge. To take a part you must be 18 years of age or older and have your place of residence in the territory of the Republic of Poland.

Which programming language can I use to solve the Challenge?

You will be able to solve the Rockwell Automation C ++ Challenge only by using C++/C.

How long the Challenge will last?

You can solve the tasks in Rockwell Automation C++ Challenge at anytime you want between Dec 21 and Feb 21.

How much does it cost to participate?

There's no entry fee for this Rockwell Automation C++ Challenge.

How can I apply?

What are the prizes of the Challenge?

The prizes of Rockwell Automation Challenge are as follows: 1st place prize: PLN 10,000 (gross), 2nd place prize: PLN 4,000 (gross), 3rd place prize: PLN 3,000 (gross).

What if I didn't find the answer to my question here?

E-mail us if you have any addtional questions or need more explanation. We're here to help!