How to get noticed in IT industry in January 2019?
The beginning of the new year is usually associated with making plans, achieving goals, acquiring knowledge and facing new challenges. In this spirit, we've prepared a list of interesting and eye-catching events, which are definitely worth taking part in. If you want to meet IT industry experts, face professional challenges, get discovered in the tech area or simply have fun, you should check them out. The list is divided into two categories: exciting hackathons & programming challenges and tech conferences. Keep reading and be the first one to find out about them!
Hackathons & programming challenges
Below you'll find three hackathons organized in January 2019. Challenge yourself at these programming events, meet other talented people, show off your skills and become the winner.
11.01 - SV Insight Hackathon (San Francisco, USA)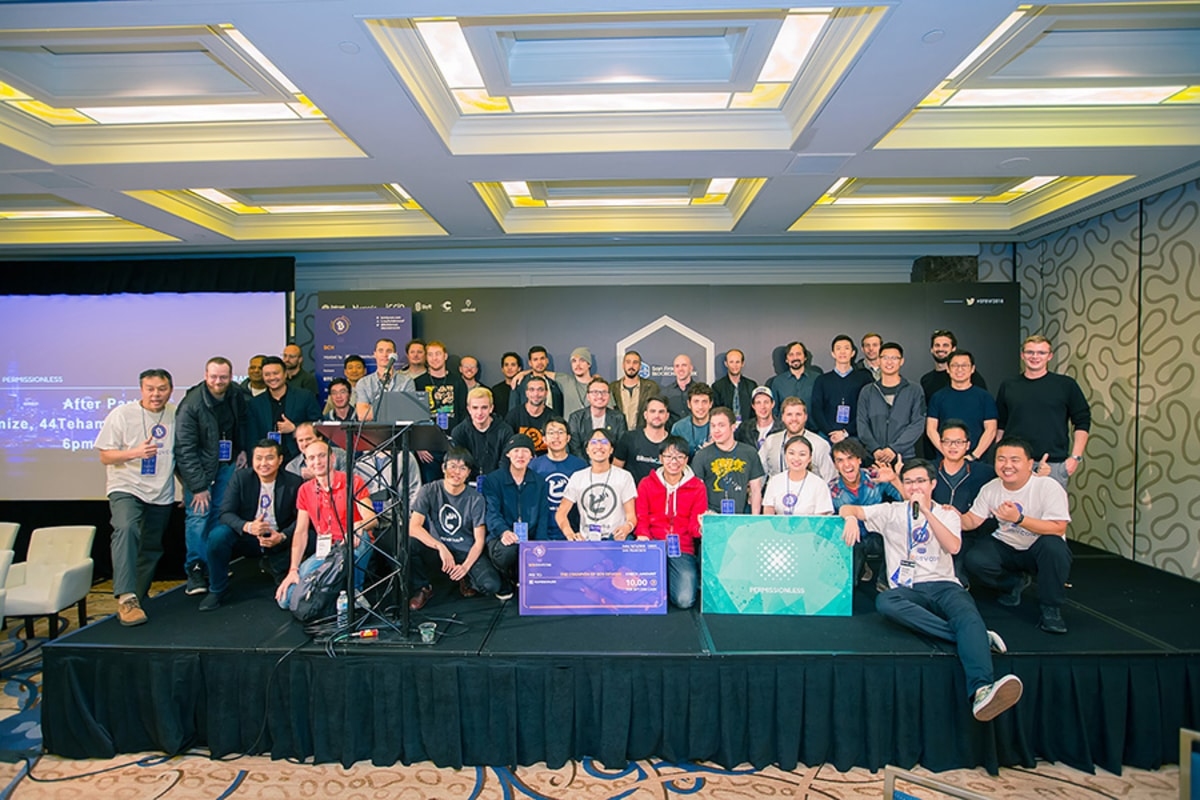 Source: SV Insight Hackathon
It's a programming contest in San Francisco, that focuses on the subject of blockchain. SV Insight Hackathon aims to cooperate with world's top universities in 2019. Sounds impressive, doesn't it? Mission of this hackathon is to gather the best tech talents in one place on January 11 and let them solve the problems blockchain is facing.
17-21.01 - Reality Virtually Hackathon (Cambridge, Massachusetts, USA)
Reality Virtually Hackathon is waiting for you in Cambridge, USA! Hundreds of participants will build AR/VR applications with help of experienced mentors for 5 full days of coding. What's more, organizers will provide a variety of technology platforms to use: ARCore, ARKit, Vive, Gear VR, Hololens, and other. Designers, developers, experts, engineers, coders, storytellers, sound designers, artists, students, creative and imaginative AR/VR enthusiasts are invited to register. Reality Virtually Hackathon includes not only hackathon, but also expo and workshops. Visit MIT on January 17-21 and show your talent!
21-23.01 - Prague Inspire Hackathon 2019 (Prague, Czech Republic)
Big data, semantics and artificial intelligence - these are the main topics of Prague Inspire Hackathon 2019. This hackathon takes place at the Czech University of Life Sciences in Prague and includes two phases. During the first one, the teams will be formed and they will have to register. The second phase (January 21-23, 2019) will be the onsite hacking, presentation of the projects and winners ceremony on the last day of the event. You can apply with your team or join a new one by choosing from already existing ones before the second phase of the hackathon. The organisers will also provide participants with an accommodation.
Conferences
Would you like to meet passionate professionals from the IT world? Join these tech-related conferences in San Francisco, Allahabad, Jaipur, Warsaw, Wroclaw or London! The topics of these unique events in January 2019 vary from management in IT to new technologies. You'll for sure find the one (or more!) most interesting for you so don't miss them!
4-7.01 ICMT 2019 - International Conference on Manufacturing Technologies (San Francisco, USA)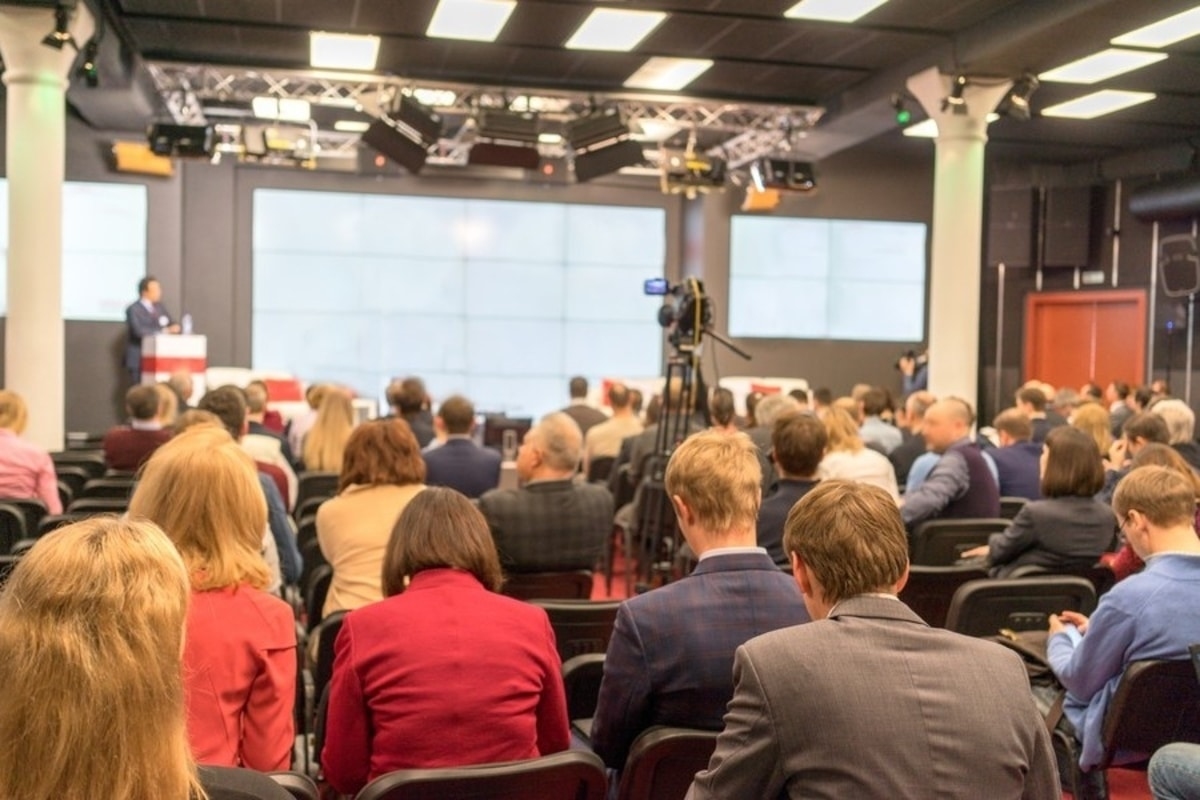 Source: ICMT
The new year of tech conferences opens ICMT - International Conference on Manufacturing Technologies on January 4-7. The main goal of this event is to present the latest results in research of the manufacturing technologies. If you want to exchange interesting ideas, find partners for future cooperation or launch a business connected with technology, you should definitely be at ICMT 2019.
19-20.01 - Pragma (Allahabad, India)
Pragma is the student developers' conference, which takes place at the Indian Institute of Information Technology in Allahabad on January 19-20. It will be a two day event full of workshops and inspiring presentations that will catch the attention of every attendee. Pragma is focused on lots of areas, such as App Development, Web Development, Software Development, Design, Artificial Intelligence, Blockchain, Cyber Security and Competitive Coding.
24-25.01 - IT Teams Management (Warsaw, Poland)
IT Teams Management conference is entirely devoted to the topics of cooperating, obtaining, motivating and maintaining IT specialists. During the event there will be presented the perspectives of both HR directors and the IT departments directors and CIOs. The agenda will include a lot of interesting case studies and inspirational sessions. Moreover, the results of The Best Employer in IT 2018 will be announced there. On the second day of the conference you will have a chance to take part in some interactive workshops. In the exhibition area you'll get familiar with solutions and benefits for IT specialist. To take a part in IT Teams Management conference, register here.
26.01 - Meetnight | IT night conference (Wroclaw, Poland)
Like the previous event, this one also takes place in Poland but this time it's Wroclaw. Meetnight will keep you up in the night of January 26. This conference will host both the employers as well as the employees, who want to interact and discuss the various topics related to the IT industry. Join Meetnight, get inspired and explore career paths in IT.
30.01 - Tomorrow's Tech Leaders 2019 (London, UK)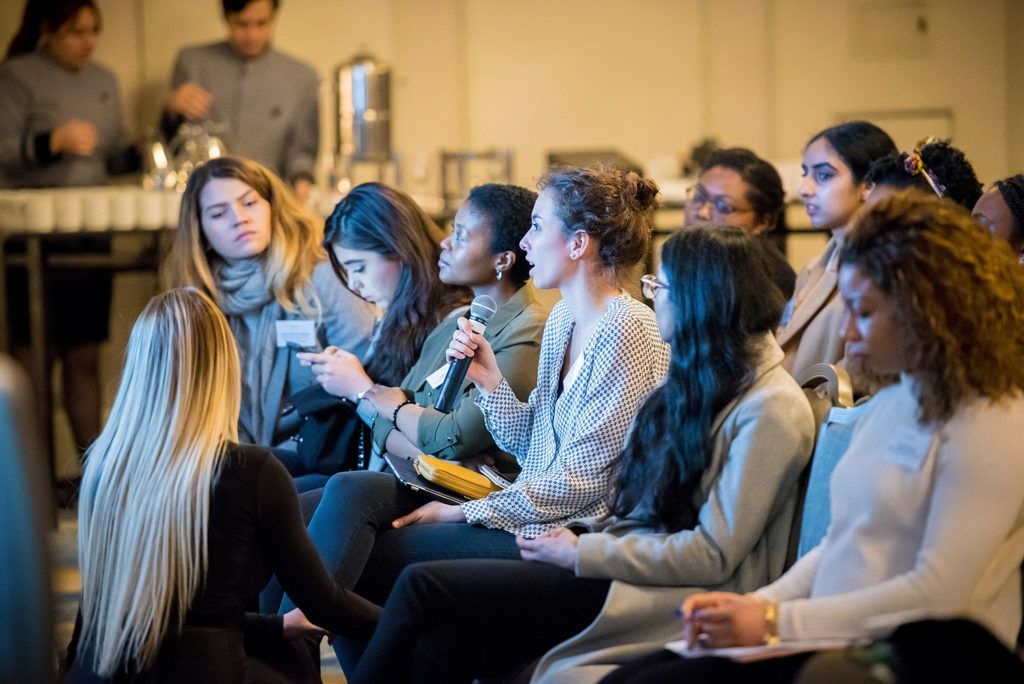 Source: Tomorrow's Tech Leaders
See what London can offer you at this event addressed to female professionals in the IT industry. Tomorrow's Tech Leaders invites all interested women to attend this free event on January 30. The main goal is to create a more gender-balanced employment in IT. At the conference you will explore exclusive job opportunities and be able to take part in a series of sessions and discussions led by some of the greatest tech personalities.
If you are excited about taking part in onsite or online hackathons, visit this page: upcoming hackathons - the best source to find anything about programming challenges. You can also join our Facebook groups dedicated to hackathons both in Poland and worldwide. Do you want to see what the tech world was up to in December 2018? Read the article: IT events in December 2018. Keep visiting ChallengeRocket.com to stay updated on the various programming challenges happening around the globe!
hackathon
conference
programming
programmer
it
technology