Tech Events April 2019 Calendar: Upcoming IT Conferences, Hackathons and Online Challenges

The IT events world offers plenty of diverse and varied activities which might help to sharpen your programming skills or meet experts from the IT industry. If you are simply on the lookout for new happenings or just feel like entertaining yourself with fresh challenges, you are reading the right article.
Below you will find a list of tech conferences, hackathons, online or live coding challenges that we think may grab your attention. Check out these upcoming tech events!
Hackathons
6-7.04 - Hacknarök (Cracow, Poland)
If you are a student and have an incredible idea for an innovative project, gather together 2-3 of your friends to join Hacknarök. This hackathon's challenge will be announced 60 hours before the event, so if you are brave enough to go into the hackathon at short notice and with little time to get ready, Hacknarök is for you.
Prizes: Unannounced right now - but keep visiting the hackathon's official website to stay updated!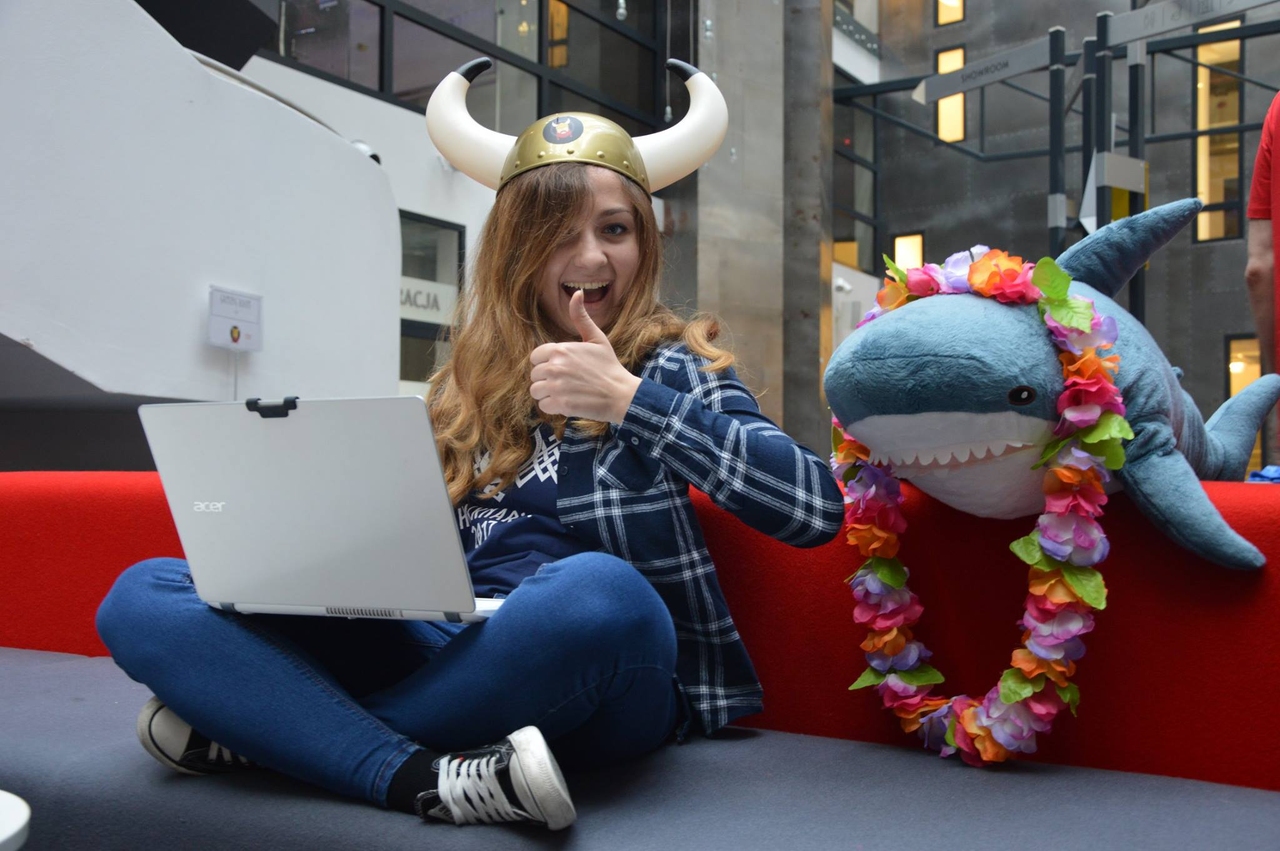 Source: Hacknarök
Want to impact the global ecological system? Become a part of a 24-hour challenge to create a sustainable energy future to fight climate change. Attend EEHACK 2019 to be among 150 engineers, coders, designers, psychologists, social scientists and entrepreneurs. Solve a climate problem by working on one of 4 of the most important, ambitious and complicated energy efficiency challenges!
Prizes: €2,500 + special prizes.
12-14.04 - Odyssey Hackathon (Groningen, The Netherlands)
Believe in power of technology? Solve the world's most pressing challenges using your tech knowledge and skills on Odyssey Hackathon. In this programming challenge you will have a chance to co-create solutions with other developers and entrepreneurs using such technologies as blockchain and AI, among others. There were 450 attendees in 2017, and more than double that in 2018 with 1000 - now be a one of the 1500 attendees in 2019!
Prizes: €200,000 in cash for the best-performing teams.
Dreaming about bringing your idea of the future into the automotive industry in real life right now? Take part in CEEHacks with your 3-member team, choose a challenge and win a cash prize. Be a participant of this coding contest and have a chance to partner with a mobility innovation center where selected projects gain access to a unique pool of worldwide expertise.
Prizes: €5,000.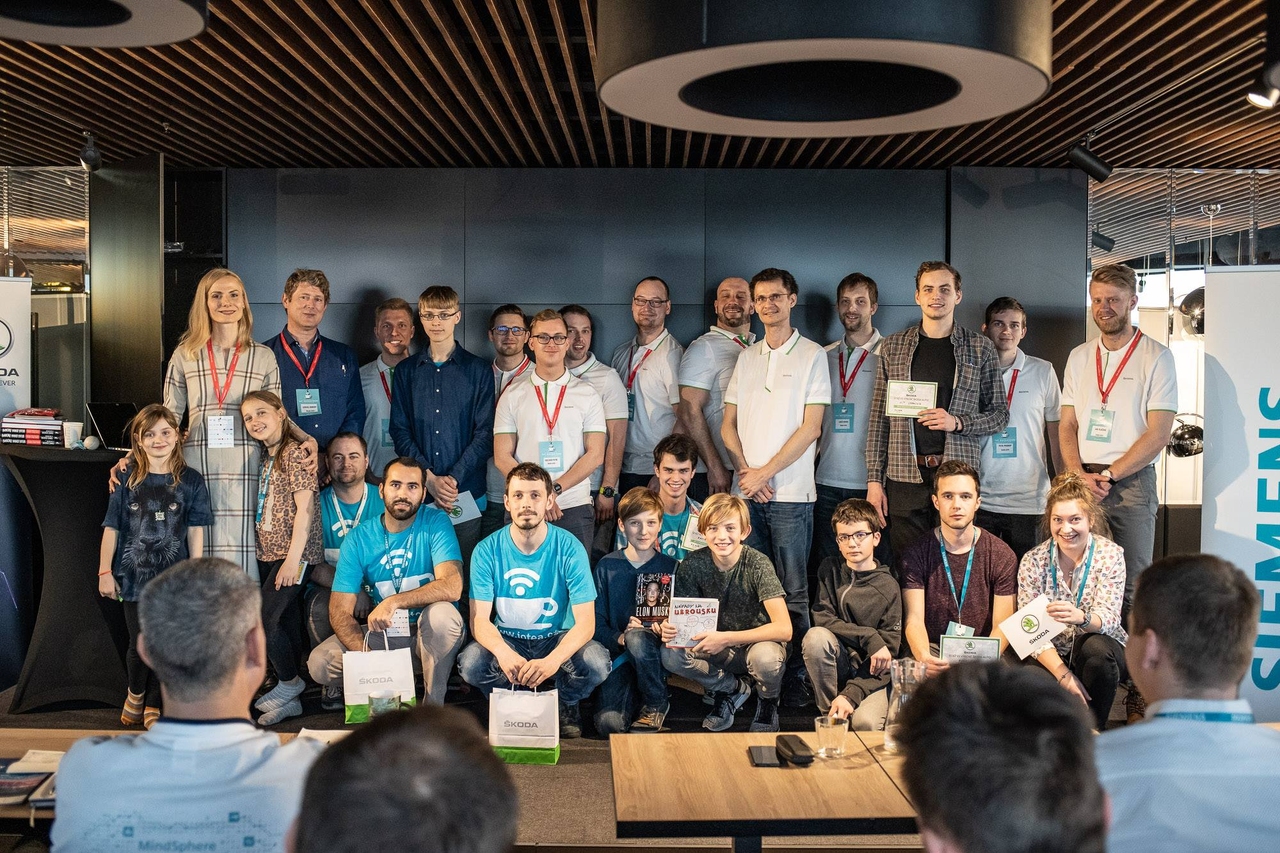 Source: CEEHacks
26-28.04 - Citrus Hack (Riverside, California, USA)
If you like getting all competitive while honing your skills, attend Citrus Hack. In this programming challenge, hundreds of students come together and build a project of their own from scratch in 36 hours. Citrus Hack is the best way to apply your knowledge in a competitive spirit. Don't delay, register for this challenge straightaway!
Prizes: Unannounced right now - keep visiting the hackathon's official website to find out the latest!
Online creative challenges
Destination Mars! For all you creative minds bursting with interplanetary ideas, take part in the Mars Colony Prize challenge. Take advantage of your knowledge and creativity to establish the first human settlement for 1000 people on Mars using robots and AI. Don't wait for the challenge deadline, submit your project now!
Prize: $17,500.
The Socialbot Grand Challenge involves building a socialbot which speaks with people just like Amazon's Alexa can. Endeavour to devise a product which will be able to hold discussions on the most popular topics of the day, current affairs and the latest breaking news. Perhaps by applying AI, natural language understanding and generation, context modeling, commonsense reasoning, and dialog planning or something previously unthought-of, you could be among those who rise to the challenge successsfully.
Prize: $250,000.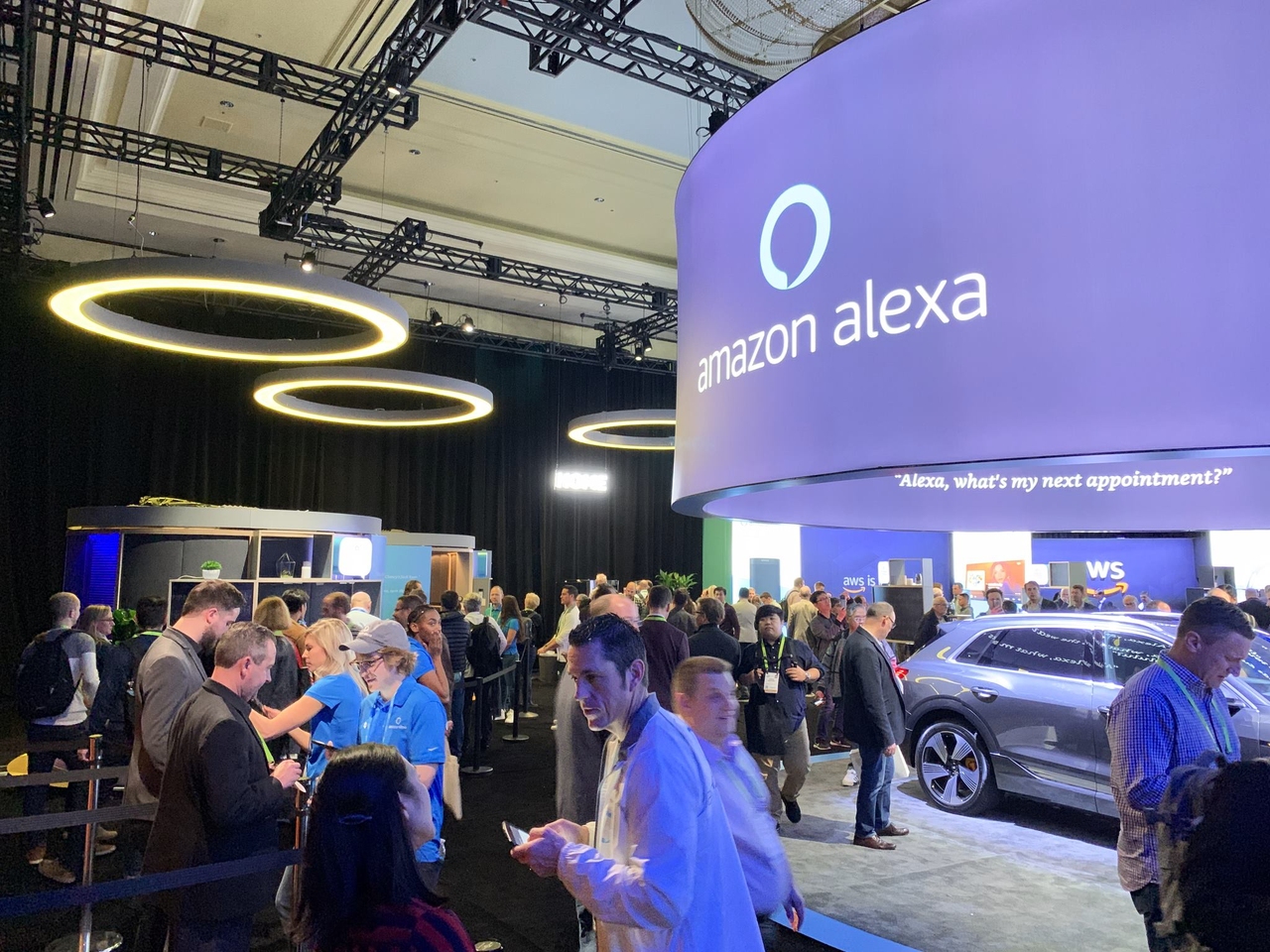 Source: Alexa Developers
The medical industry needs technological solutions fast. Join SIIM Innovation Challenge 2019 to share ideas for apps, hardware or software, or any other information technologies that can help solve issues in imaging informatics in medicine. The winner gets a cash prize for product development.
Prize: $10,000.
Live coding challenges
Thanks to ChallengeRocket live coding challenges you can sharpen your programming skills. Stretch your capabilities with a variety of thematic challenges or in particular programming language tasks at various levels of difficulty.
In this challenge you are asked to write a program to estimate the value of the Newton Symbol. Any idea how you might tackle this task? Give it a try and see where you place on the leaderboard.
Here you are given a list of words. Your task is to write a program to remove the duplicates from this list. Seems easy, doesn't it? Let's see!
A magic number is a number which fulfills some special mathematical features. Use your programming skills (or a little bit of magic) to create a code which detects all magic numbers in a given range.
An isogram is a term for a word or a phrase without a repeating letter. In this challenge you are supposed to write a code which detects if the given string is an isogram. Check if you can!
Another mix of linguistics and coding here. Write a function that takes a string and returns it with all vowels removed. For example, for string "This is a string" you should return "Ths s strng". Do you know how to do it? Try!
With the Magic Stones challenge you too can be a dreamer! Let's imagine you are a helper of a wizard and are asked to calculate the best size for tablecloths. So, sim sim salabim, make your idea the real deal!
Conferences
For those passionate about React Native, you will certainly be interested in taking part in the App.js Conf: Expo - a hands-on two-day conference with workshops and lots of lectures by knowledgeable experts. At this tech event you find out more about how to speed up mobile apps development, take a close look at new projects and meet loads of experienced people.
5-6.04 - Scalar (Warsaw, Poland)
Are you fascinated by the Scala programming language? Attend Scalar on April 5-6 in Warsaw and get know the latest scala trends and use-cases, meet other enthusiasts, and exchange experiences, as well as learn from experts.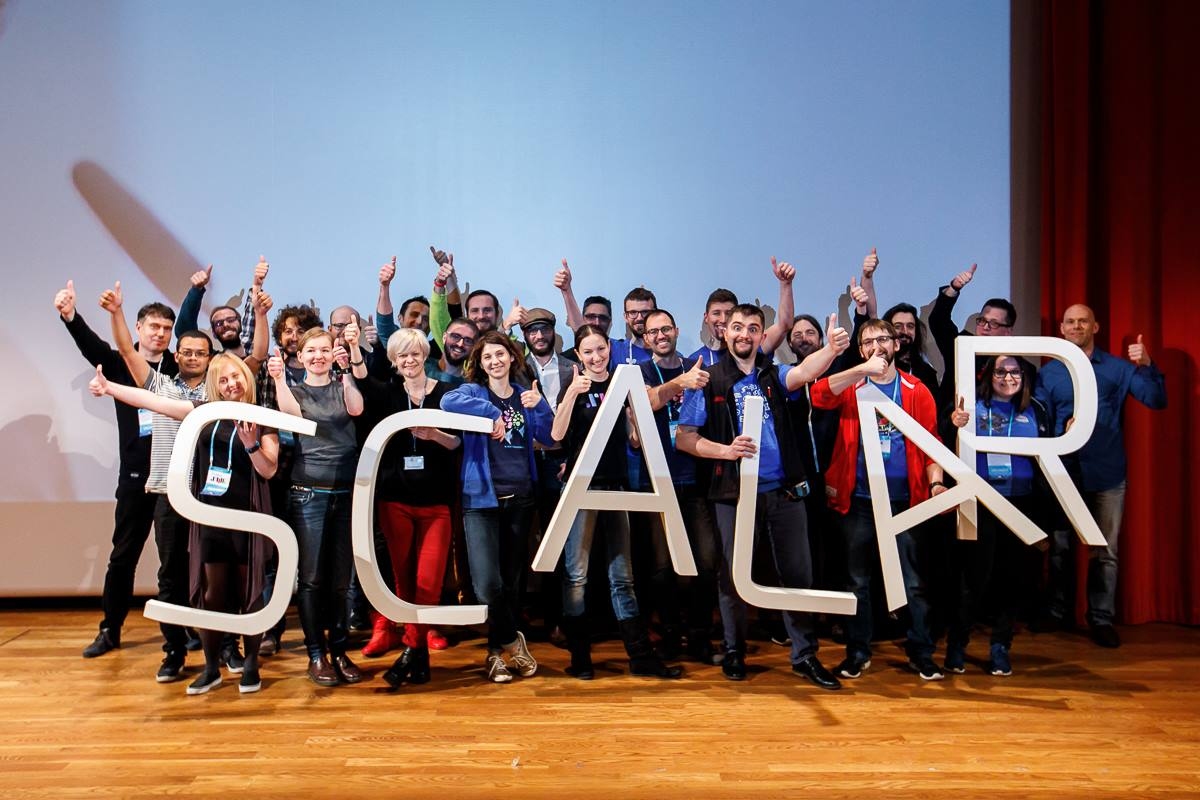 Source: Scalar Conference
8.04 - 4Developers (Warsaw, Poland)
Meet world-class specialists of the IT world at 4Developers - an interdisciplinary technology festival for programmers. This year, 4Developers has prepared 14 thematic paths for you, plus 96 talks from 96 experts. Don't miss out on this nationwide edition of the biggest tech event in Poland!
8-9.04 - ElixirConf EU (Prague, Czech Republic)
If you love to code in Elixir, why not attend ElixirConf EU? It's the biggest Elixir conference in Europe! Two days of handpicked talks where attendees will have the opportunity to dig deeper into the core concepts around Elixir, its frameworks and libraries. Learn about new tools, techniques and best practices from experts on April 8-9!
Short on time? Two days is all it takes to get to know the most influential tech and business leaders at the Dublin Tech Summit - Europe's fastest growing tech conference. Growth & development, knowledge sharing, featuring the latest trends, networking, and much much more awaits you on April 10-11.
What if you could meet 200 of the world's smartest software entrepreneurs? Seize the opportunity to do so by attending the BoS Conference Europe. Take part in a 2-day conference devoted to scaling software businesses. This is an event dedicated to software leaders, entrepreneurs and decision makers.
Source: Business of Software Conference
16-17.04 - Mendix World 2019 (Rotterdam, The Netherlands)
Do you ever wonder what the future of app development will look like? Wonder no more by participating in Mendix World 2019 which brings together business and IT leaders to discuss and present key trends in low-code application development. Take part in the conference and see how Mendix - low-code application development platform drives digital innovation and transformation.
We know you are keen to implement practical uses for innovative technologies in real life, so feel invited to Digital Signage. This conference will reveal ways to communicate specific content in an effective and attractive way with numerous presentations of software solutions which support visual communication. Gain further understanding into how to choose the right content to achieve your business goals and learn something new from the case studies presented.
Get busy in April!
Make good use of your spare time to invest in professional development! Choose something that catches your eye and plan out how you could be there - and soon you could be taking part in a not-to-be-missed event. Do you want more? There are plenty of hackathons, creative and live coding challenges to be found by checking upcoming hackathons page! In the meantime, you can also join our Facebook groups with hackathons worldwide and in Poland.
Do you want to know what tech events we found the most impactful in the previous month? Read the article: Key global tech events & hackathons to watch out for in March 2019. Browse a range of engaging articles about these events and other subjects of interest on our Blog - and keep visiting ChallengeRocket.com to stay updated!
hackathon
conference
programming
programmer
it
technology