What Brings You To The IT Industry In May 2019? An Overview Of The Top Most Interesting Tech Events

Spring is a beautiful season with the weather getting warmer, and many more opportunities to travel to different countries becoming available. This May, the tech industry offers you a huge variety of tech events, like hackathons, conferences and online challenges. In this article, you will find a wide range of diverse programming competitions and conferences in Spain, Poland, Germany and the US, among others. Read on and take a good look at our recommendations for where to go this May 2019.
Hackathons
Let's start with something for data science geeks. Have you always dreamt of coming up with algorithms? How about ones that can deal with predictive modeling challenges involving marketer datasets? If so, the I-COM Data Science Hackathons is ideal for you. As a participant of this programming challenge, you will focus on solving real-life problems and achieving the type of results that would normally take months of work to achieve.
Prizes: Unannounced right now - stay tuned and keep visiting hackathon's official website!
Join the Cardiology Innovations Hackathon and make a real impact on improving the lives of patients with circulatory system diseases. After the huge success of the first edition, the organizers have decided to up the challenge by organizing an international edition, in partnership with Dresden University of Technology. This year's coding competition focuses on professional systems for predicting the condition of patients with heart failure. Keep your finger on the pulse of these developments!
Prizes: main prize - €2,500
Of course you know Wikipedia - you use it constantly! But have you ever thought of ideas about how its technological infrastructure could be properly enhanced? If you have, or think you can, why not take part in the Wikimedia Hackathon to create solutions for Wikimedia projects.
Prizes: Unannounced right now - stay tuned and keep visiting hackathon's official website!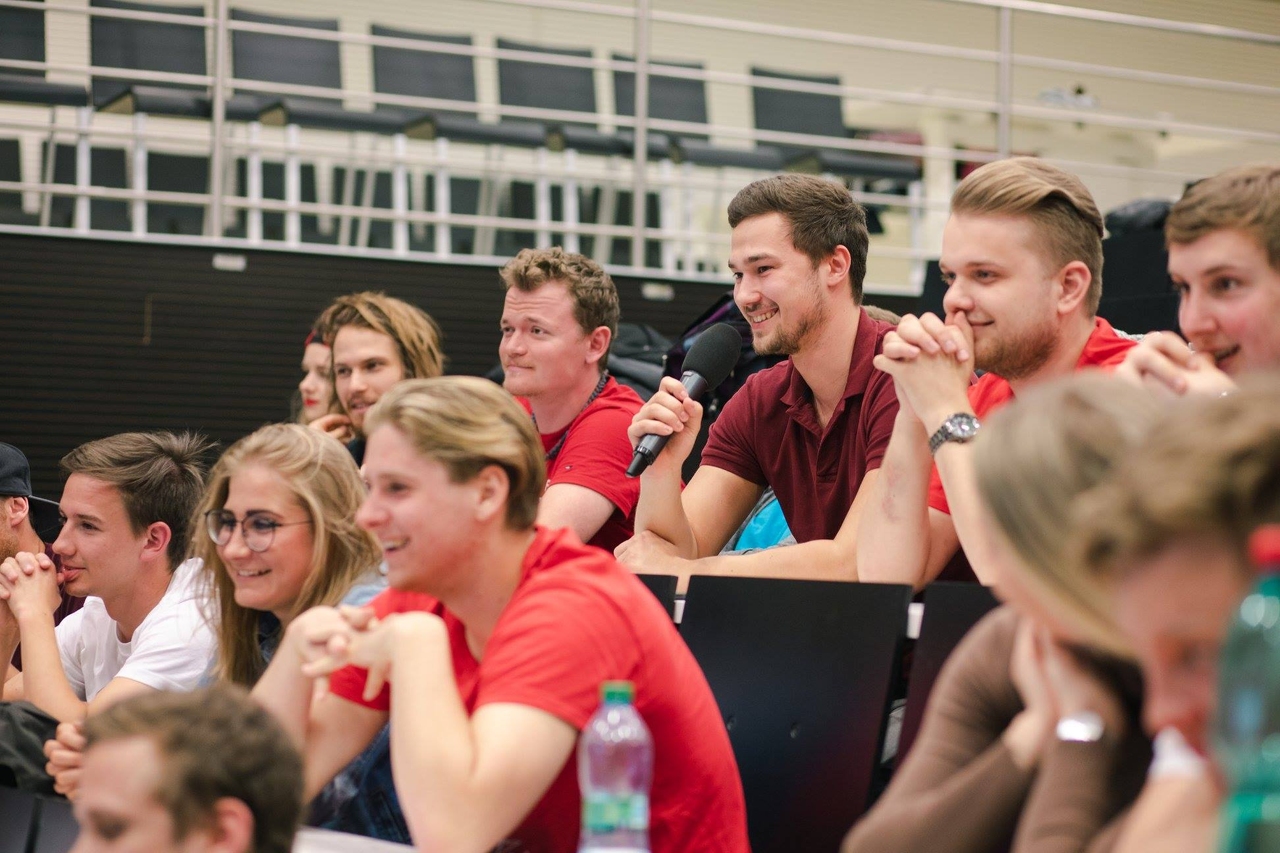 Source: Wikimedia Hackathon
24-25.05.2019 - Hackaburg (Regensburg, Germany)
Visit Germany and attend Hackaburg - an adventure hackathon which brings together more than 100 participants from different industries. At this programming contest, you will get the chance to meet developers, designers and entrepreneurs from all around the world.
Prizes: Unannounced right now - stay tuned and keep visiting hackathon's official website!
Online creative challenges
Let's make roofs cooler! People in developing countries need to survive the very high temperatures there - plus there's a shortage of cooling services. Could you devise a project around the idea of highly solar-reflective roofs to protect those people living in extreme heat? You could win a substantial cash prize!
Prizes: $2,000,000
How do feel about becoming a lifeguard for planet Earth? Stoked? Then, join The Ocean Plastic Innovation Challenge and create a world free of plastic waste. As well as helping to halt the rising tide of plastic garbage, there are incredible prizes to be won in the process!
Prizes: $1.5 million in awards and investment
Source: Tenor.com
"Space: the final frontier." Seek out new advanced research on human physiology, fundamental space biology, and medicine, both on Earth and in the ISS National Laboratory. Become one of the creators of human vascularized organ tissue by boldly going to the Vascular Tissue Challenge!
Prizes: $500,000
Respond to the S.O.S. with the Call for Code 2019 challenge and build a life-saving app based on data, the cloud, and artificial intelligence.This year, let's improve natural disaster preparedness and relief in the context of community health and well-being! This will have both an immediate and lasting impact around the world.
Prizes: $200,000
Live coding challenges
Take a breather from those challenging worldwide competitions and simply refine your basic programming skills, with the following fresh tasks prepared just for you.
Help the rector come to a decision about which student deserves a scholarship and keep the students nice and happy! Calculate the income of the students' families and then give away a scholarship to the 1000 most worthy students.
In this simple coding challenge, you will be asked to split a given phrase. That's all! We warn you - this task will be super easy, or maybe not!
Source: Tenor.com
Familiar with Pascal's Triangle? Good - let's flatten it! Simply write a function which returns the flattened version of Pascal's Triangle, with a depth of "n". Easy, right?
As you probably know, not everyone recognizes Roman numerals. Let's help people decode them and present them in Arabic numerals! (Quick test - what is MMXIX?)
Conferences
28.04-02.05 - GOTO Chicago (Chicago, USA)
Out of the loop? If you are wondering which technologies and methodologies you need to know right now, join GOTO Chicago 2019. This conference is about everything that simply works. Learn directly from the creators, pioneers and thought leaders about how to build inclusive and collaborative teams, what the future of software looks like, and a myriad more topics!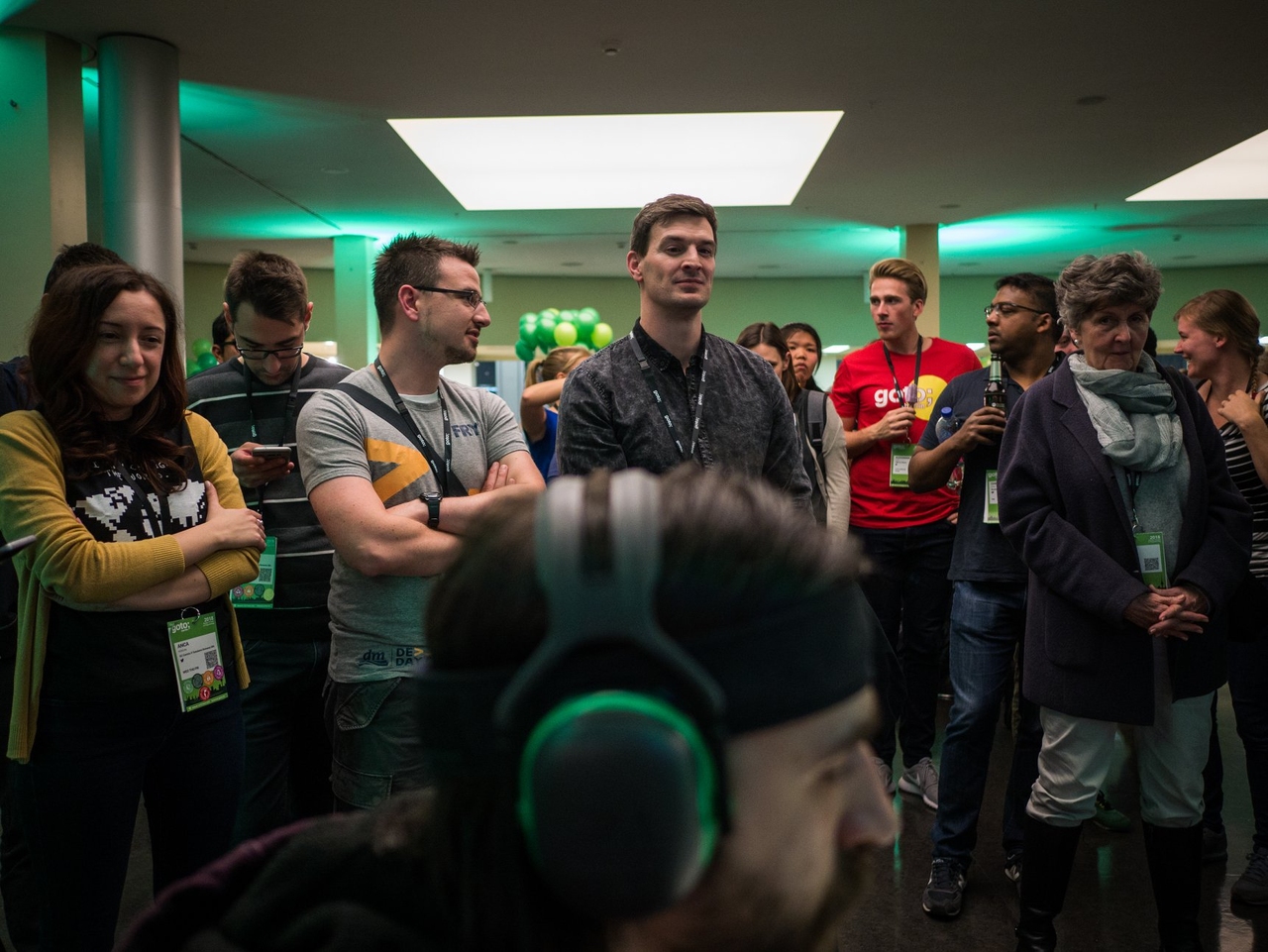 Source: GOTO Conference
8-9.05 - Infoshare (Gdansk, Poland)
Do you get goosebumps on hearing the words: " technology, growth and community"? Infoshare is a conference where these values are all fruitfully merged. This event gathers thousands of people to learn, connect and evolve. At Infoshare, you will encounter new knowledge, true inspiration and numerous experts from this exhilarating field of technology.
What drives financial industries now? Are you all about the current trends in the development of financial and insurance sector technology? The FinTech & InsurTech Digital Congress event is a key item on the map of industry events for these sectors. Attend this conference to find out what's on the horizon regarding opportunities and threats within the digital world - you will explore blockchain technology, chatbots, AI, machine learning, regulation, transaction methods, and more!
It's hard not to be overwhelmed by the enormous amount of data that exists nowadays. Deal with it! Just take part in the Big Data Innovation Conference and pick up the latest know-how in handling vast amounts of information. Plus, you'll find out how big data affects all sorts of things in a range of areas. Listen to keynote speakers who share valuable insights about how to properly utilize the masses of data collected from different business channels!
11.05, 25.05 - Kariera IT (Katowice, Poznan, Poland)
You have probably already heard about the Kariera IT Polish job fairs. Well, in May they take place in two cities - Katowice and Poznan. Don't miss this event - grab the chance to put yourself in front of representatives from all sorts of companies, big and small!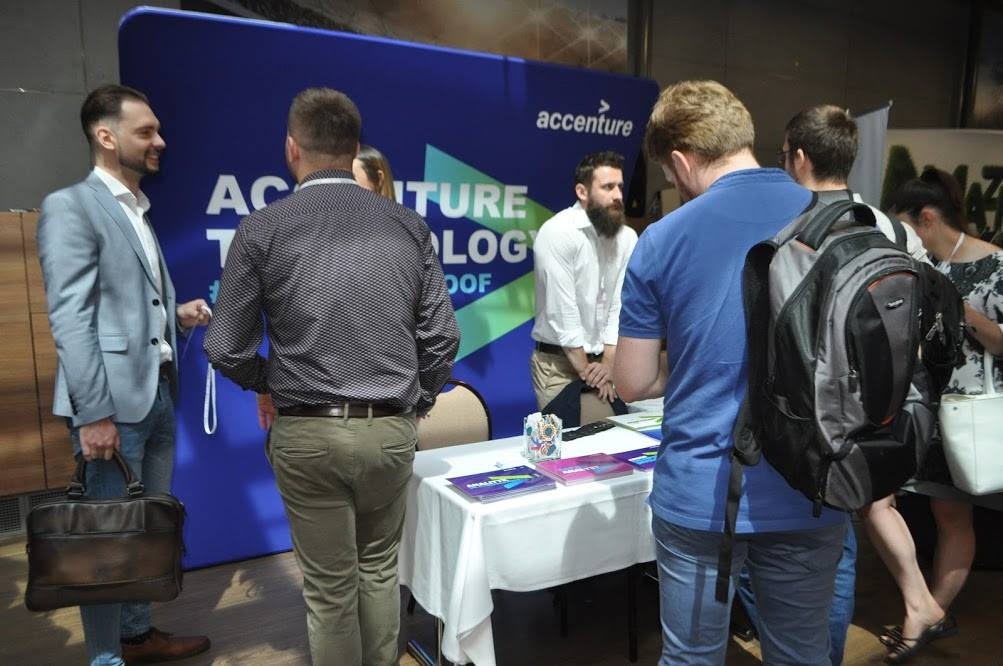 Source: Kariera IT
Become a part of the Webit Community - attend WEBIT Festival Europe 2019 and link up with all the parallel summits. Learn what's fresh and exciting in your industry directly from those out in front and at the top. WEBIT is considered to be Europe's innovation and tech flagship forum and is pretty much unmissable. But that's not all! You will also have a chance to get to know us better - our startup will be an exhibitor there!
15.05 - TEQNation (Utrecht, the Netherlands)
Broaden your knowledge with the biggest multitrack tech conference of the Netherlands for all software developers - TEQNation. Hands-on experience, lots of demonstrations, workshops and technical sessions await you there. Get together with a community of over 1,000 developers to discuss topics such as Applied AI & ML, Blockchain, Smart Things, Languages for the Future, Open development and the Human factor.
15-17.05 - GeeCON (Cracow, Poland)
Passionate about Java or distributed computing? Or maybe enterprise architectures is your thing? It doesn't really matter because there's no need to choose - explore all of them at GeeCon. At this conference, you are also going to hear a lot about JVM based technologies, dynamic languages, patterns, software craftsmanship, mobile and much more. It's 3 days of high-level knowledge and experience from more than 75 speakers - welcome to GeeCon 2019!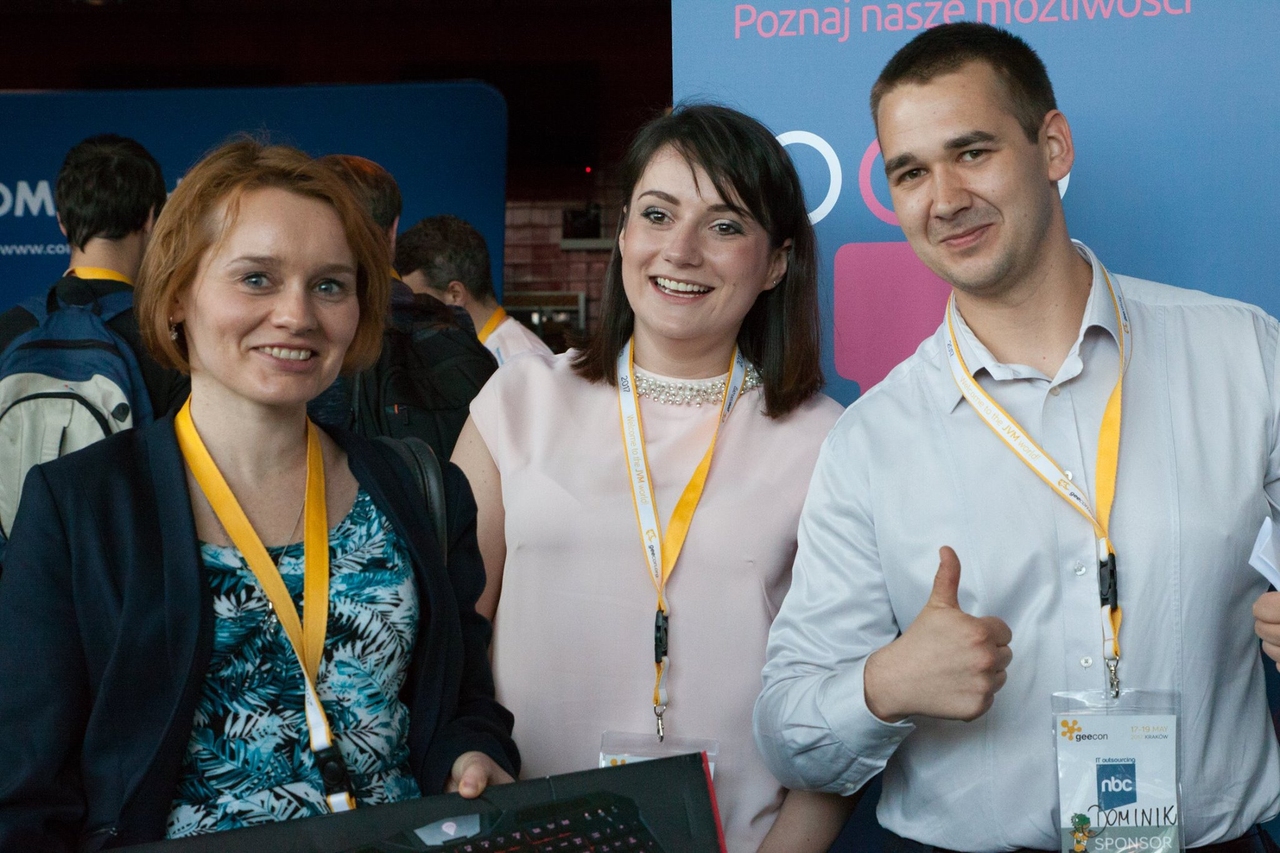 Source: Geecon
If you've ever wondered how to improve work efficiency and optimize costs with IT, especially in the banking sector, why not go along to this conference? At IT in the banking sector, you'll hear about all the latest trends, as well as tested implementations and experiments related to the computerization of financial institutions. Money talks!
If you are interested in such topics as AI, Big Data, Blockchain, IoT and Quantum Technologies, you are invited to take part in Malta Blockchain. Attend this tech summit to discuss the ever-changing potential applications of such technologies. Make some space in your calendar and find yourself among the Malta Blockchain participants!
This time, the people behind .NET Developer Days have come up with something very different for you - Cloud Developer Days. This conference brings you the very best speakers in the industry, all extremely experienced at deploying to the cloud and integrating with any cloud platform. This is two days packed with solid technical content from brilliant speakers, topped off with quite a bit fun. As you see everything is ready, now all we are missing is you!
Sun, sea, and a beautiful Mediterranean city with tons of stuff tailored exclusively for developers, from developers. Sounds intriguing? Then Shift Dev is for you. This is a two-day single stage developer event, consisting of a balance of educational and inspirational talks, delivered with a side of workshops and networking events where speakers from Minecraft, Red Hat, Google, Mozilla, Xbox Live, Shopify, and the New York Times will be passing along their first-hand knowledge, advice, and "know-how" tips to the lucky crowd. See you there!
Source: Tenor.com
Let's plan May today!
Use your spare time wisely with trips around the world, taking part in tech events. Connect with industry experts, expand your knowledge and share your experience with other techies!
If you're still wondering what challenges you might join, visit our page with upcoming challenges! You can also join our Facebook groups featuring hackathons worldwide and in Poland. Maybe you want to look back at the tech events which were highlighted in April? Or perhaps read other fascinating articles on our blog - keep visiting ChallengeRocket.com to stay updated!
hackathon
conference
programming
programmer
it
technology