Developing HR-Tech Solution: 9 Lessons We've Learnt At ChallengeRocket In 2018

Hi, my name is Kamila and I am the CMO at ChallengeRocket. 2018 may be a thing of the past but I am still amazed by how much more has happened compared to the previous year. One year ago our team probably already knew that the coming year would bring even more of everything: challenges, work, changes, and so on. Once again, real life proved to exceed the wildest of expectations.
Now I want to share with you a few things we've learnt (sometimes in a hard way!) in 2018.
1. Research & Planning Are Everything
Our 2018 began in a big way - with a continuation of the previous year's NVIDIA® Jetson™ Developer Challenge. Our greatest challenge was to promote this huge global project, with just a small team we had at that time. We had organized many challenges before, but never on such a large scale. What's vital for the success of this and every other project is to carefully plan your actions and then prepare them duly. You can't just rely on your intuition. Deep research is the key in finding and getting to know your target group well and achieving your goals in long-term projects.
In this case, our activities reached potential participants in 80 countries. How did we manage to do that? Hundreds of tech groups contacted, over 2,000 startups from across the world reached, social media activities, face to face meetups and much more! With this challenge we attracted the attention of the tech community. The information about it spread widely and quickly among the right target group. And it was not a coincidence - it was what proper research and plan implementation can do!
2. Innovation Is Important, But People Behind The Projects Matter The Most
Months of intensive works on NVIDIA's Challenge paid off in participation of over 2,300 tech talent and 114 submissions. If you haven't seen these amazing projects yet, it's high time you did. Real-time shark detection system, application making visually impaired people's life easier and many more are there to discover. The creators of these projects can really change our future and improve our lives. And such people are the most important for us in every challenge we run. They and their creativity were the primary motivation to organize this competition. The winners were invited to one of the largest technology conferences in the world - they had the opportunity to present their projects to the board of NVIDIA and top representatives of the industry. How did they like it?
"This competition has been hugely useful for everyone on our side (...). The ability to attend GTC 2018 exposed us to leading-edge research in our fields, and connected us with many potential partners. The hands-on labs alone that we were able to participate in, put us months ahead of where we would be otherwise." - said Brad Larson, 3rd place winner and the author of On-UAV real-time detection of storm damage.
Interested in how it turned out? See some of the amazing creations submitted by our community as a part of this Challenge!
Source: ChallegeRocket YouTube channel
3. Be Flexible - Customize Your Communication
The next months proved that hackathons are a great way to attract not only programmers, but also specialists from other fields like data scientists and risk analysts. 2018 edition of bankITup and Lion's Den ING Modelling Challenge are great examples of such an approach! The world of recruitment is definitely changing and creative challenges are a much faster and easier way to hire the right specialist than traditional methods. When you're reaching your target group the first step is to precisely analyze it. The way you communicate your brand cannot always be the same. Each target group requires an individual approach. It may demand more work and creativity but is definitely worth it!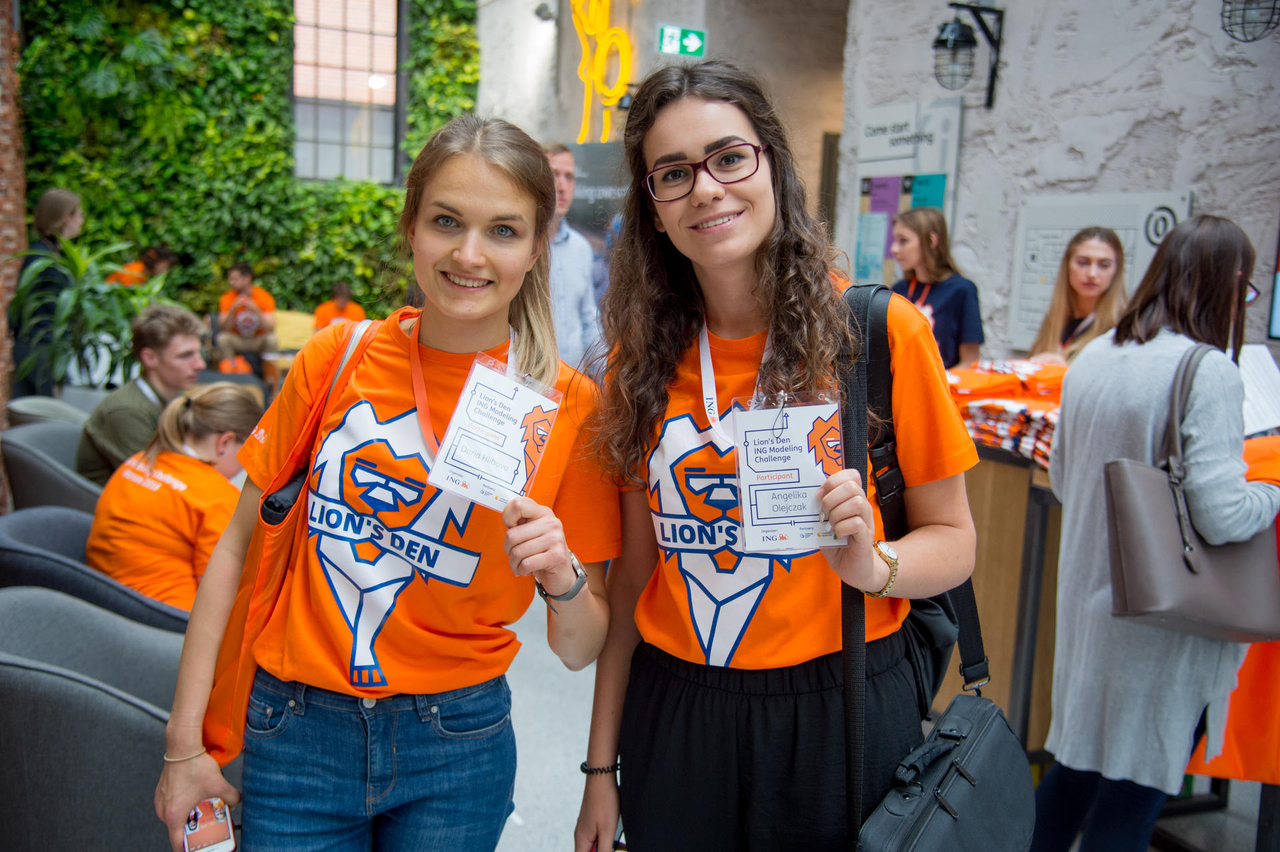 Source: Lion's Den ING Modeling Challenge, 2018
Our creation team also prepared a special promo video about this competition:
Source: ChallegeRocket YouTube channel
4. Be Grateful And Learn To Listen To All The Feedback You Get
Self-confidence is in general something good, but you should always listen to your audience, even if sometimes they want to give you a bit of criticism. There was a point when we realized that we need to stay open to others' opinions and suggestions. We've learned that it's ok to reorganize priorities and way of thinking if we want to grow. Things are constantly changing, especially in startups. Our experience allowed us to gather feedback from different groups and it helped us understand their needs better. Now we truly believe it's vital to consider and appreciate every comment from people for whom we do what we do. That's why we are very grateful for every experience we gained thanks to our clients and their hackathons, last year including e.g. #HackTravelLabs Ryanair Hackathon, CodePlay by Asseco, InfloLoty Challenge, SmartCity Hackathon and open until Feb 21, 2019 Rockwell Automation C++ Challenge.

5. Make New Friends And Take Care Of Good Relations
We've always known that it's important to build your network in the tech world by acknowledging interesting initiatives of others. Hackathons are becoming more and more popular and we are happy that we are not the only ones to organize them. In 2018 we supported 22 partner IT initiatives e.g. HackYeah, MKB Fintechlab, Hackference, Lambda Days. We also supported many activities at universities as an example, CodersCamp - a series of free programming courses, and we loved it!
Thanks to the partnerships we were able to expand our great community (in comparison to 2017 we tripled the number of registered users!). The number of page views also increased by over 200% and we gained 40% more fans at our Facebook page.
Our team also expanded by new amazing talent. Each and everyone of us contributes something unique to ChallengeRocket as a whole. We want to say a big "Thank you!" to everyone who had their input into what we are today and what we want to become in the future.
6. Use Your Potential To Draw Attention To Important Problems
As a startup with increasing popularity among the tech community, we have the power to spread the word about important matters, support social initiatives and simply help people find solutions that will improve their lives. Getting involved in such initiatives became a popular trend among many companies. In this social spirit, during the spring of 2018 we engaged in two new projects with lots of fresh energy and ideas. What missions did they carry?
One of them was Anita's Moonshot Codeathon - the tech and social challenge for women in computing. This hackathon was about actively supporting women in the tech world, connecting and inspiring them to fight with gender inequality. The results proved that women can be great tech specialists: almost 900 gifted participants created 75 original projects. Again, our challenge went viral and the news about it spread spontaneously - also thanks to the articles we published, one of which landed on the main page of medium.com.
Source: How only-for-women hackathons are revolutionizing the tech industry, graphics' source: https://www.pwc.co.uk/
Another interesting project that we organized concentrated on the idea of sustainable development. #SustainHack focused on spreading the concept of responsible business and encouraged young people to pay attention to relevant problems of today's world. It attracted as many as 242 participants, who submitted 64 projects. Many influencers, bloggers and innovative startups got involved. So, once again our challenges were widely spoken about.
7. Show Off Your Passion
Our passion for organizing creative challenges goes beyond all the borders. In 2018 it reached the Japanese tech unicorn - Mercari. Their goal was simple: build employer branding among European developers by organizing the biggest sharing economy hackathon - Mercari Euro Hack.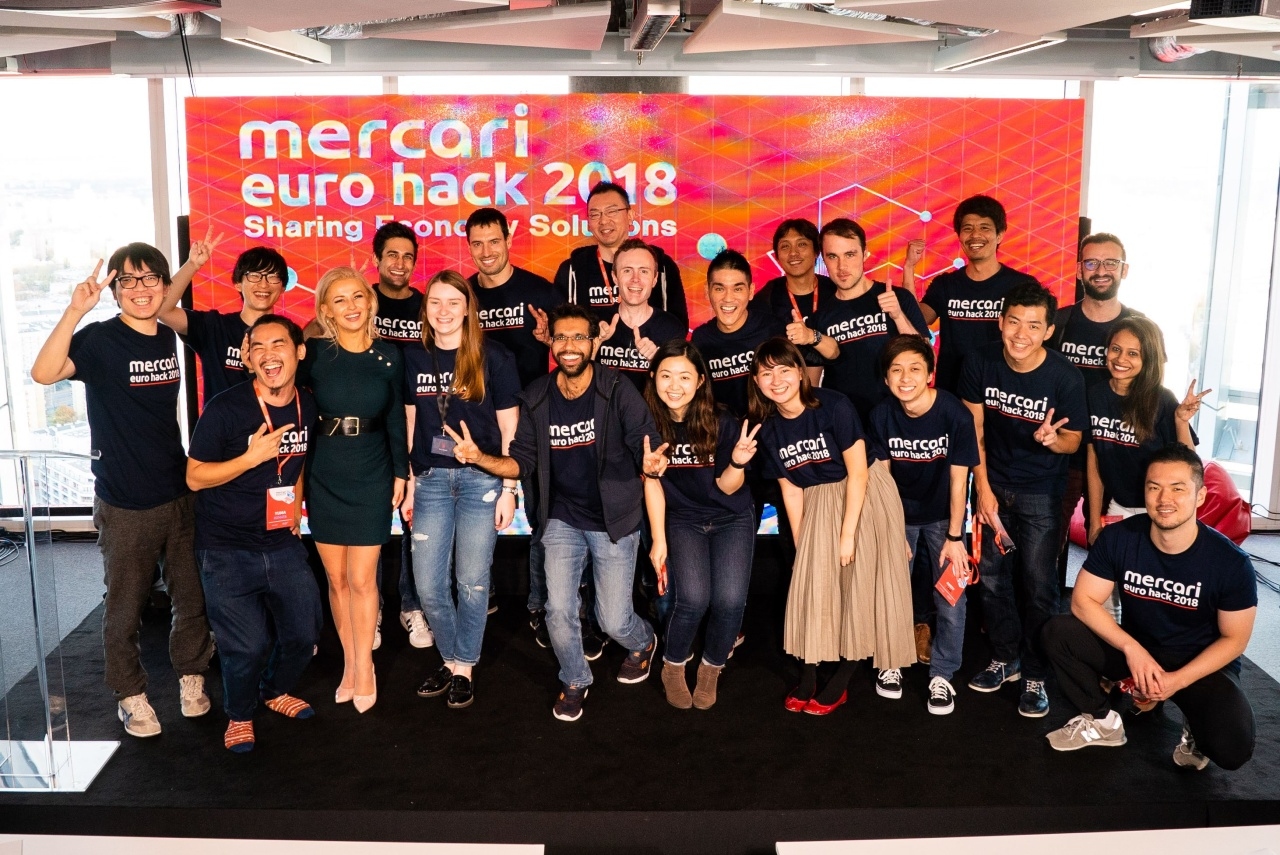 Source: Mercari Euro Hack 2018
We've prepared a coding task tailored to their brand and later invited almost 100 shortlisted participants to Warsaw for 26-hour hacking! We received 560 registrations from over 50 countries. The dust after this hackathon will not fall for a long time - recently the winners visited Mercari headquarters in Tokyo to present their ideas once again. The event was a big success and this statement is based on the participants' opinions!
See how the final on-site part looked like in the video below!
Source: ChallegeRocket YouTube channel
8. Let Others Get To Know Your Business
Coming to the end of the year we were still on a roll. In November we were awarded the title of TechCrunch Top Pick! Despite the competition of dozens of other amazing innovative startups from all over the world, we were chosen as one of the best and had a chance to attend TechCrunch Disrupt Berlin 2018. It was an amazing occasion to meet a lot of forward-thinking people and present our service to the innovative European environment.
We had the opprtunity to present ourselves in a short interview our CTO gave:
Source: TechCrunch YouTube channel
We were not sure what to expect while applying for this prestigious award but not giving up paid off! It's always worth to try your hand at interesting initiatives, even if the is a strong competition. If you're looking for a way to boost your brand, events like this are really valuable.
9. Be Patient - It's Worth To Wait For Something Good
Final lesson for us in the past year was something that we've been actually working on for a long time. In December we launched a SaaS module to our platform. After many changes, and even some failures, we finally got to the point when we could boast with all our platform's features (bows to our talented developers and testers!).
Our mission is to allow companies source hidden talents, assess their programming skills and save time & money during the recruitment process. Custom-made code challenges we prepare are an extraordinary way to present the company and enhance its employer branding. At the same time developers can test their skills while having fun! Coding challenges, creative challenges and hackathons are amazing ways for companies to generate innovation, see talent in action & promote brand - all in one place.
Here are just a few examples of our latest code challenges in Python, Ruby or C++!
2019: Here We Come!
The New Year began very intensely, which is why I lingered a bit with this article :-) We're facing a big challenge now because we want to grow more and more. Keep your fingers crossed for us, we are not going to slow down the pace! And what about you? Do you have any tips/advice you would like to give us?
If you want to share your story or ask us some questions, we are always more than thrilled to be there for you.
challengerocket
it recruitment
hiring platform
hackathon
programmers