What to do this month? Key global tech events & hackathons to watch out for in March 2019

The world of IT events brings a lot of appealing opportunities for tech enthusiasts. They allow you to spend time creatively and develop your skills and knowledge. If you are looking for the most interesting tech-events for the upcoming month, you've come to the right place!
In this article we've gathered hackathons, code challenges and tech conferences that caught our attention the most. We invite you to take a look at them and choose the ones most suitable for you. Enjoy our list!
Hackathons
2-3.03.2019 - Hack for Humanity (Santa Clara, California, USA)
If you care about other people's needs and want to make a change in the humanitarian issues, this challenge is perfect for you. Join Hack for Humanity and create a project in one of the four topics: education, health, sustainability and creativity. You can contribute to improving people's lives and win prizes at the same time.
Prizes: $500 for the winner in each topic.
8-10.03.2019 - Start Hack (St. Gallen, Switzerland)
Start Hack organizes its 4th edition in St. Gallen. 2 days of programming, 8 challenging cases, 35 hours of coding and 400 participants. Join the most entrepreneurial hackathon in Europe, where you will be inspired to use your ambitious business mindset. Take part in this challenge, make some valuable connections and get ready for an amazing experience!
Prizes: Unannounced right now - keep visiting hackathon's official website to stay updated!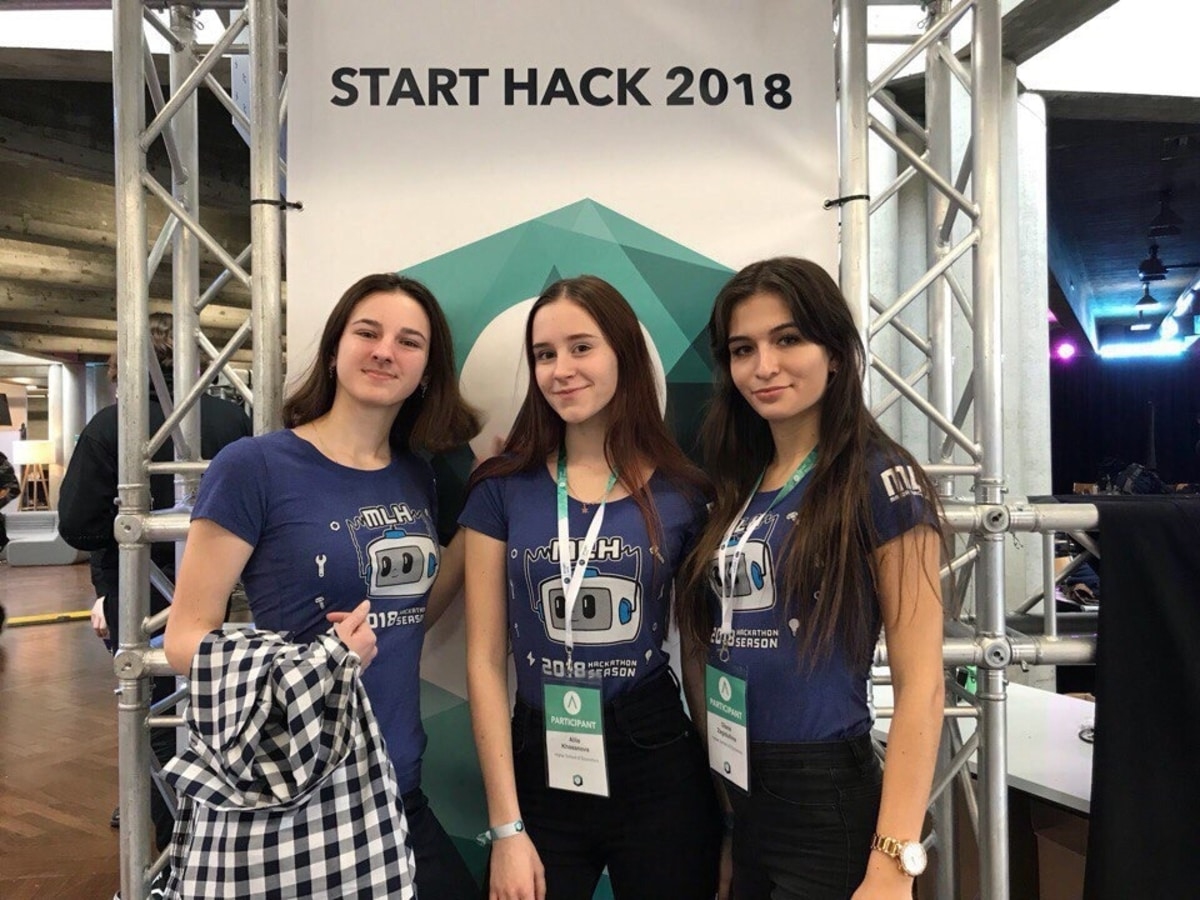 Source: Start Hack 2018
16-17.03 - Hack RPI (Troy, New York, USA)
"Why not code the world?" is the mantra of HackRPI, which will celebrate their 5th edition this year. This 24-hour hackathon is directed to high school students, undergraduates, graduates of the last 12 months. During this programming challenge, participants will explore new technologies, develop their skills and create projects in topics like Environmental Awareness and Sustainability, Data Privacy or Accessibility in Education.
Prizes: Unannounced right now - keep visiting hackathon's official website to stay updated!
If you are into medical themes and want to build a breakthrough in this area, join Hacking Health Camp. This coding contest is an international event devoted to implementing innovation in healthcare. What's more, Hacking Health Camp is the largest European hackathon in this field. During the event you will get inspired by conferences and training workshops on healthcare's future, new technologies, legal aspects, design and more. Attend this challenge and discover amazing possibilities in tomorrow's health industry!
Prizes: Unannounced right now - keep visiting hackathon's official website to stay updated!
29-30.03 - Hackerz (Rzeszow, Poland)
Hackathon Rzeszow (Hackerz) is a real programming holiday in this part of the country. Its aim is to transform ideas into functioning prototypes and products. The participants will have 24 hours to create new solutions. This hackathon is a great opportunity to present your skills under the time pressure. You can express your talent in one of three categories: Innovative City, Game Dev and Business App. Impress the jury and get the opportunity to further develop your career!
Prizes: Unannounced right now - keep visiting hackathon's official website to stay updated!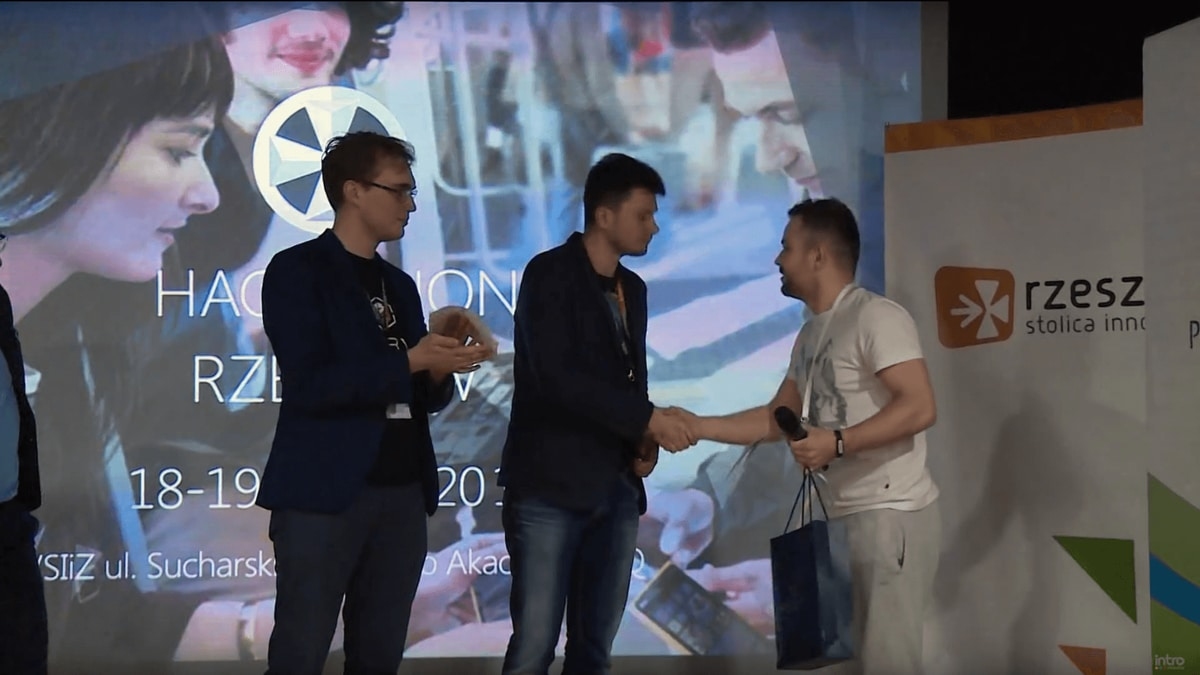 Source: Hackerz 2017
30-31.03 - Hack Kosice (Kosice, Slovakia)
If you want to get discovered among 150 of the smartest tech passionates and interact with the most popular and influential tech companies in the region, you should take part in Hack Kosice. During this programming challenge, you will have a chance to learn a lot thanks to some interesting workshops. What's more, you can get inspired by discussions run by the representatives of the companies. If you are a student or a graduate of the last 12 months, don't hesitate and register for this competition! Travel reimbursement will be provided.
Prizes: Unannounced right now - keep visiting hackathon's official website to stay updated!
Online creative challenges
Have you ever wondered about how to find new analgesics and/or treatments for drug abuse? Taking part in this challenge you'll have a chance to create a solution in advanced machine learning algorithms to make these thoughts real. Don't worry about not having the final working version, you only need to submit a detailed description of the algorithms' design until May 31, 2019.
Prize pool: $500,000.
Do you want to build a credibility tool and share it with the whole world? You will have an opportunity to develop this kind of breakthrough by joining the CASE Challenge. The organizers of this online creative challenge are looking for the new ways of measuring the performance of credibility assessment techniques and technologies. You have time until March 31, 2019 to submit your project. Hurry up and surprise others with your idea!
Prize pool: $125,000.
Do you want to become a part of a modern and innovative project? Find new ways for using the first offshore electrical platform which will be installed off Dunkirk by 2025. Its primary purpose will be to transform the electricity produced by wind turbines at sea and connect it to the national terrestrial electrical network. What solution will you offer to win?
Prize pool: €20,000.
Showcase your creativity and analytical skills during the ReSAKSS Data Challenge! This competition is devoted to enthusiastic data users to develop an innovative knowledge product or project that addresses a development challenge faced by Africa.
Prizes: $24,000.
Live coding challenges
Do you feel you're a hero inside, but you've never had an opportunity to prove it? Now you can! Solve Terrorist Attack challenge, stop the terrorist and save people!
Let's check your skills in Node.js! 9 questions, 45 minutes and just 1 try to solve it. So, what is the name of the global object in the Node.js environment?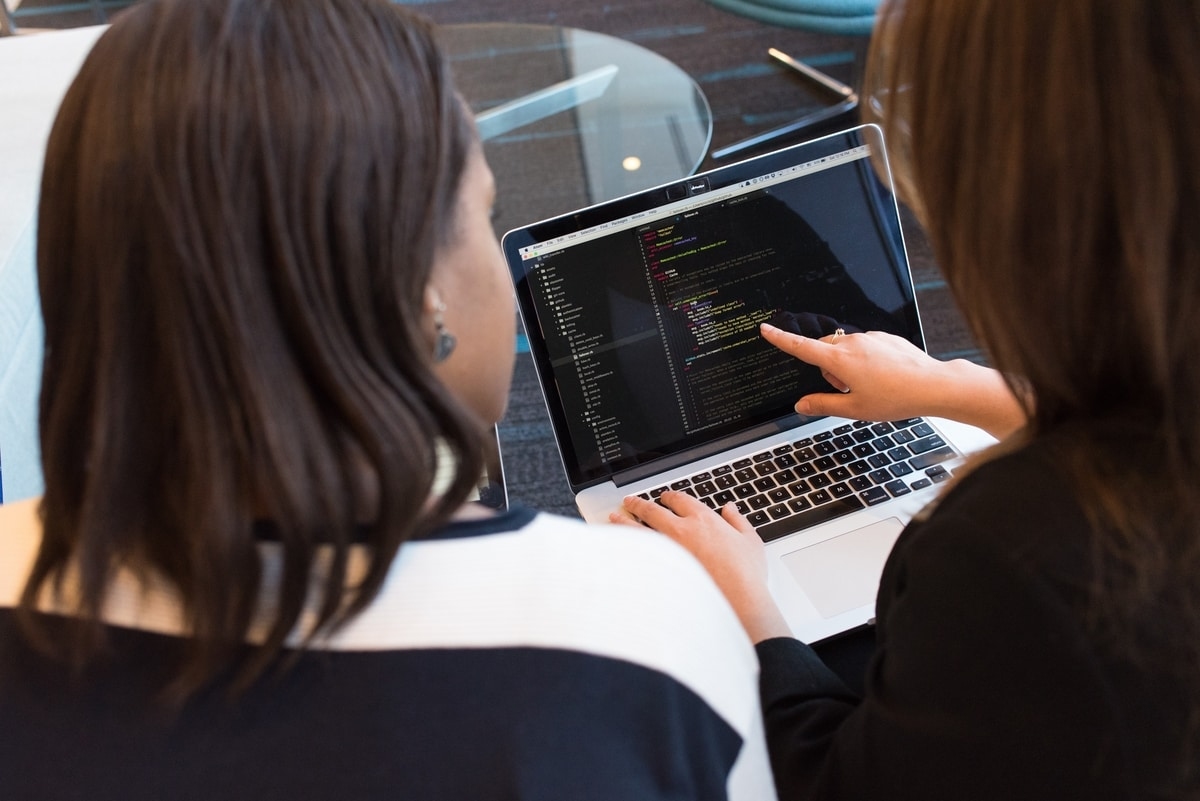 If you like maths, check your numerical skills in the Sum Of Multiples test. Write a code which will count the sum of numbers. Just 1 code and no time limit. Don't forget to look at the leaderboard and compare your result with others!
React is one of the most popular JavaScript libraries. It's worth to be familiar with this fast, scalable and simple library and know the answer for the question "how can we iterate over the component's children nodes?"
Do you remember the story of an emperor and his clothes? Yes, we mean fairytale written by H. Ch. Andersen, when some emperor was sure that he has his new clothes on, but in fact was wearing only underwear. It's time to help the emperor and change the end of this story!
Conferences
16.03, 23.03 - Kariera IT (Warsaw, Lodz, Poland)
If you would like to get familiar with career offers in IT industry, join Kariera IT and get a chance to find some interesting job which will fit your needs. Moreover, during the event some IT trends and good practices, the best solutions and forecasts for the industry will be discussed. Don't hesitate to attend, just choose a city - Warsaw or Lodz!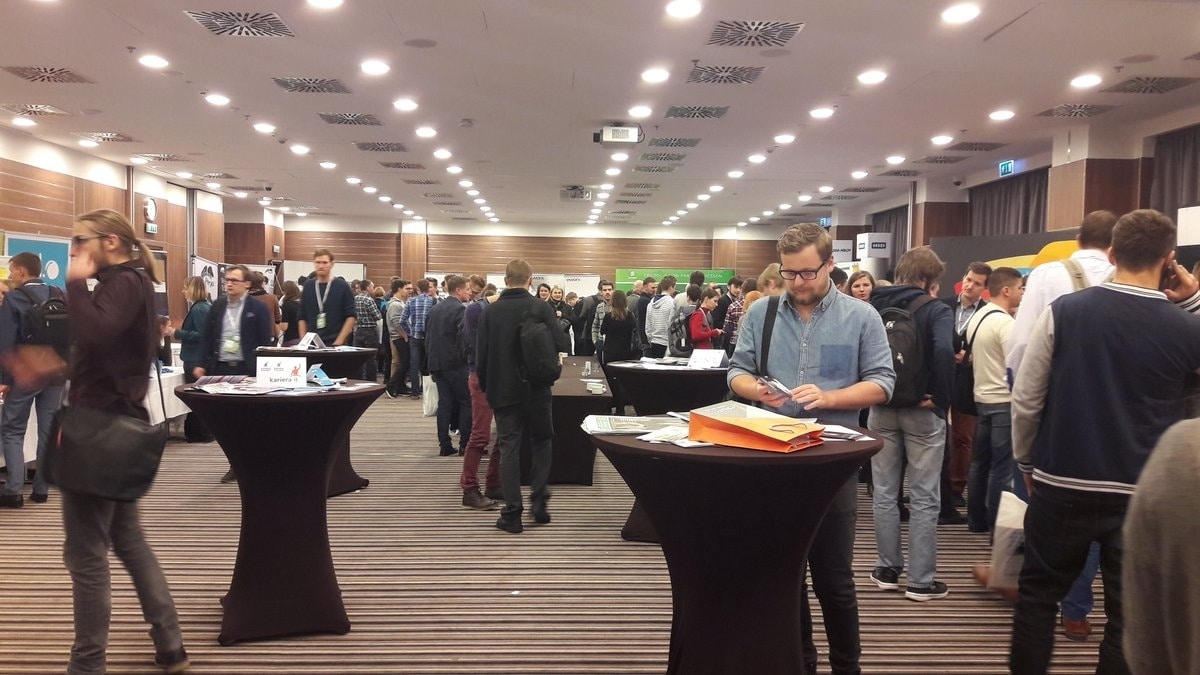 Source: Kariera IT 2017
DATAx Singapore is the only festival in Asia where science connects to business, and AI - to the real-world. 500 data leaders will meet together to analyze, develop and conquer real-world challenges with data. Get a chance to learn, network and discover what's up now and what's next on AI, Machine Learning, Smart cities, AI in Finance and data-driven marketing. Reimagine the future of business at DATAx Singapore!
If you are passionate about marketing and mobile trends, Mobile Trends Conference will meet your needs. This is the only conference in Poland, which is dedicated to two of these topics at the same time. Simply come, network with experts, learn what's new is in the industry, inspire and make valuable connections!
Join the (r)evolution of Architectures, feel the power of JavaScript and estimate its role in modern software and cloud architectures. Stream-oriented architectures, Data Driven Architectures, Microservices, Cloud Native Computing, Event Sourcing, and API First are becoming more and more important in software architectures. If you want to be up to date with JS, you should join JS Kongress Munich.
11-12.03 - PLNOG 22 (Warsaw, Poland)
Find out more about current topics in the telco industry at PLNOG conference. As a participant of this event you can expand your knowledge in such topics as telemetry and network automation, network security and DDoS attacks, artificial intelligence, application examples, cloud and DevOps applications, SDN, routing, optical networks, LTE, mobile network challenges and 5G.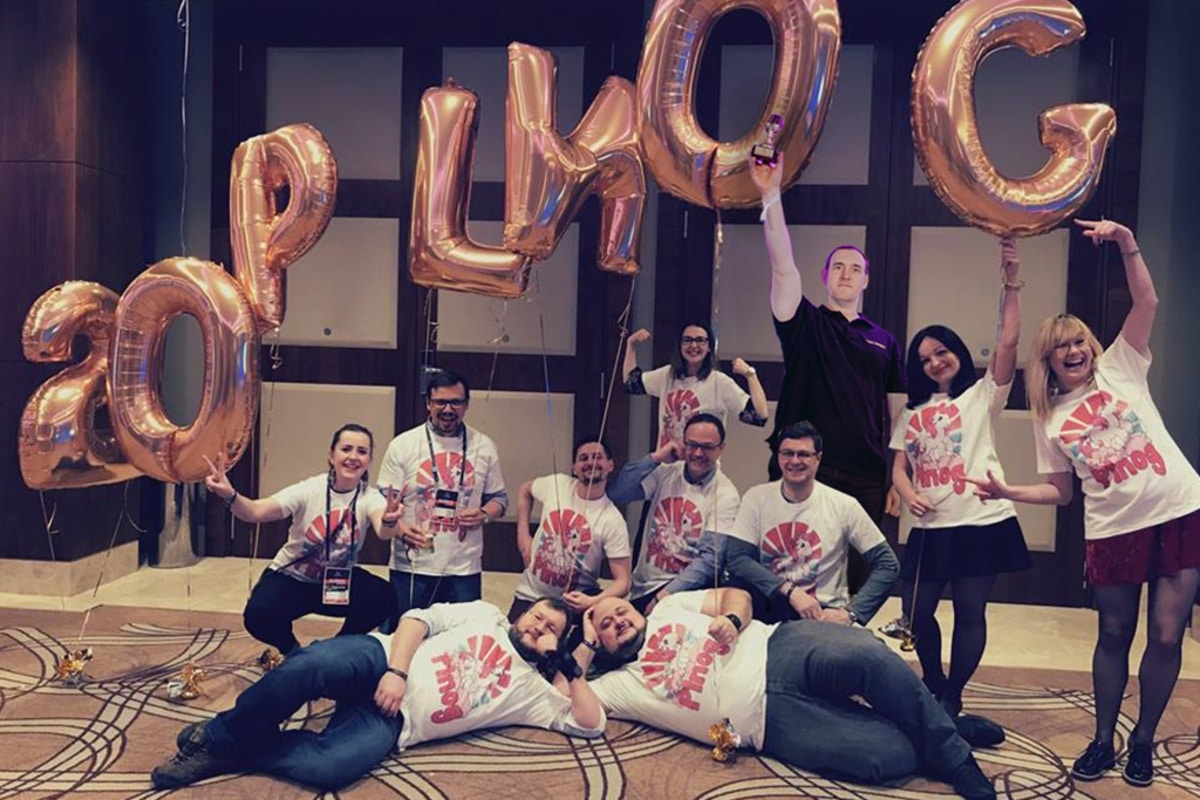 Source: PLNOG 20
Do you ever wonder about cloud advantages? If yes, simply take part in the XXVI edition of the Cloud Computing, where you will find lots of entrepreneurs who discovered some valuable cost optimization, speed of implementation and flexibility of IT solutions.
During the conference some trends, hopes, forecasts, challenges in Cloud Computing, integration of systems in the cloud, services in the Saas, IaaS, PaaS model and many more will be discussed.
Do you care about products quality and like to test IT projects? Take part in the 9th edition of Academy of Quality which is devoted to such topics as safety, quality assurance and reliability. On this conference, you will find not only speeches but also practical workshops, which will help you to check your knowledge and assess your skills. Testers, quality managers, scrum masters, programmers, business analysts and everyone who is connected with the area of testing and quality assurance is welcome.
23-29.03 - CloudFest (Rust, Germany)
This tech conference is related to the cloud industry, showcasing everything new and exciting in technology and internet innovation. Join CloudFest 2019 where like-minded thinkers and visionaries collaborate to move the cloud industry forward. Come and visit if you are a newsmaker, influencer or expert from around the world in such fields, as technology, government, media, etc. Get a chance to discuss important insights into advanced technology.
Source: CloudFest
Don't be bored in March!
Fill your calendar for this month with challenges, tech events and new valuable connections! Choose what fits your desires and needs the most and let us know how it was!
If you are into creative and forward-thinking matters that are present at hackathons and code challenges, visit page with upcoming hackathons - great place to find them! You can also join our Facebook groups with hackathons worldwide and in Poland. Do you want to know what tech events were the talk of the town in February? Read other interesting articles on our blog and keep visiting ChallengeRocket.com to stay updated!
hackathon
conference
programming
programmer
it
technology